The Nutcracker, Featuring Ventura County Native and Ballet West Principal Dancer, Haley Henderson Smith, on Dec. 20 and 21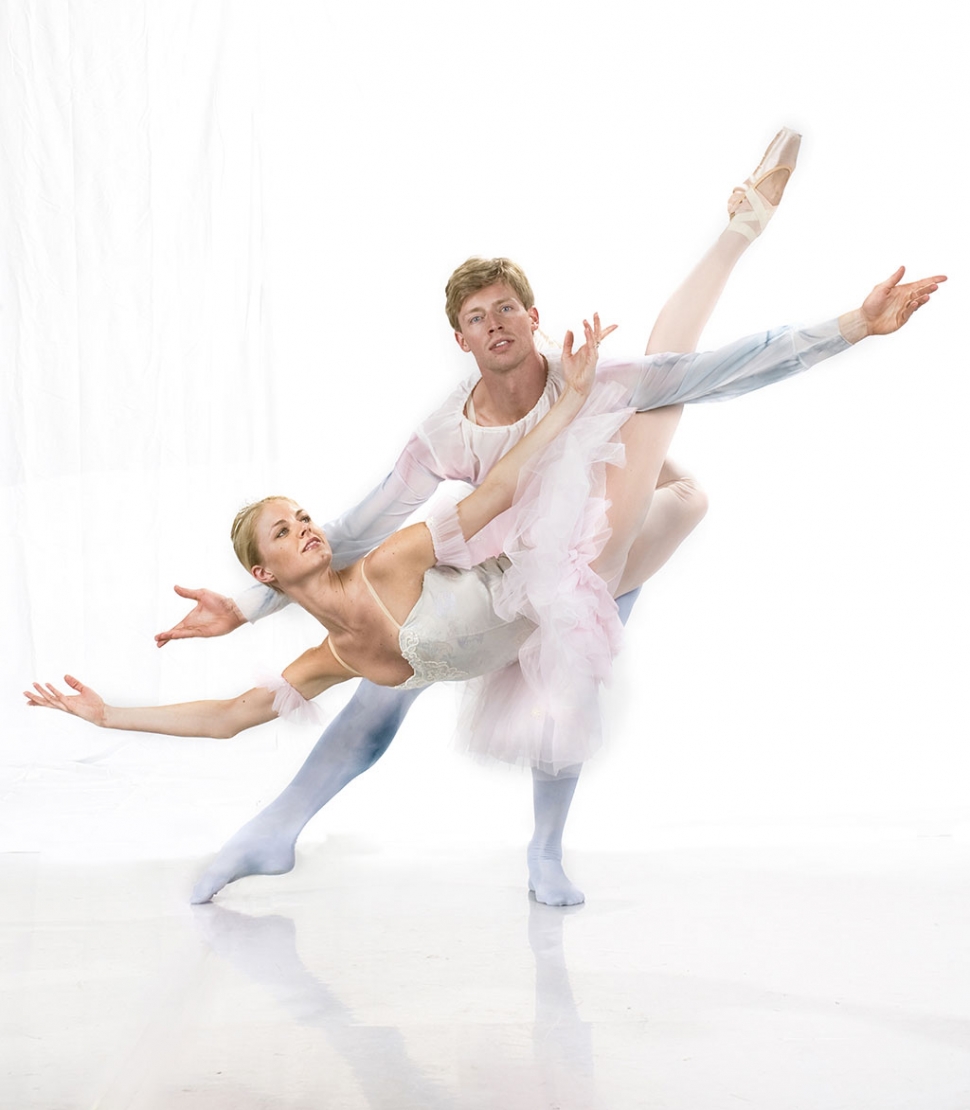 By Gazette Staff Writer — Tuesday, November 25th, 2014
All American Ballet presents stage and real-life partners Haley Henderson and Easton Smith in Dec. 20 and 21 Nutcracker
Haley is a native Ventura County resident, an All American Ballet alumna and current principal dancer at Salt Lake City's Ballet West
Ventura, Calif. All American Ballet (AAB) of Ventura will present its annual production of The Nutcracker on Saturday, December 20 at 2:00 p.m. and 5:30 p.m. and Sunday, December 21 at 2:00 p.m. at Ventura College Performing Arts Center, 4700 Loma Vista Rd. in Ventura .
This year's production will highlight Ballet West principal dancer and AAB alumna Haley Henderson Smith, who will perform the role of Sugar Plum Fairy. She will partner with her husband and recent Ballet West soloist, Easton Smith, who will dance the role of the Prince. Ballet West is the company that was featured on TV's 2013 "Breaking Pointe" series.
Haley Henderson grew up in Oxnard, Calif. and trained from age 8-16 with AAB's founder and Artistic Director, Clarissa Boeriu. Haley's professional credits include dancing with world-class companies, Royal Danish Ballet of Denmark and American Ballet Theatre of New York City. Haley danced with Royal Danish Ballet as a company member for seven years and was guest artist for an entire season with American Ballet Theatre. She met her husband, Easton Smith, while they were dancing principal roles at Ballet San Jose.
This year's cast also features guest artists Nikki and Ethan White, former dancers with the Smuin Ballet in San Francisco and one of the top three finalists on the CBS Show, Live to Dance. They will be performing the roles of Snow Queen and King as well as the Arabian dancers.
"We are very excited to have these accomplished guest artists in our show this year," states Camille Wallace, AAB President. "It's an honor to have such outstanding professionals share our stage, and they are lovely people off stage , too!"
"The entire show will delight audiences with Clarissa Boeriu's original choreography. The Party Scene is uniquely captivating - each year is a fresh surprise."
The Nutcracker is directed by Clarissa Boeriu in conjunction with Denise Renaldi, Director of Santa Barbara Festival Ballet. The cast includes student dancers from All American Ballet and Santa Barbara Festival Ballet.
Advanced All American Ballet students in the show this year include Katrin Frantz, 16, of Ojai, performing the role of Clara and Genae Matthews, 17, of Ventura, as Fritz, Rat Capitaine and Solo Russian Dancer; Lindsay Cortes, 13, of Oxnard, as Clara's Friend and Miss Lollypop and Christy Guglielmo, 13, of Camarillo, as Clara's Friend and Lead Chinese Dancer.
Tickets are $30, $25, $20 and $10 for children 10 and under. Senior and group discounts are available. To order tickets, visit AAB's website at www.aaballet.org or call 805-650-6316.
AAB's The Nutcracker is sponsored in part by the generous contributions of the City of Ventura Cultural Affairs Department and the Ventura County Star.