New Music Concert to feature rising star
By Gazette Staff Writer — Tuesday, March 3rd, 2015
Aaron Perrine's music will be played at Cal Lutheran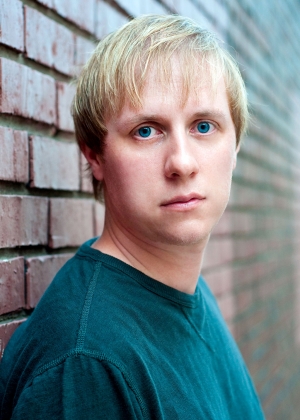 Aaron Perrine
THOUSAND OAKS, CA - The 13th annual New Music Concert, featuring composer Aaron Perrine, will be presented at California Lutheran University on Saturday, March 21.
The award-winning composer will be present as the University Wind Ensemble, conducted by Michael Hart, will perform his music at 7:30 p.m. in Samuelson Chapel.
The program will include "Pale Blue on Deep," winner of the prestigious 2013 American Bandmasters Association Sousa/Ostwald Award, "Inner Sanctum," "April," and "Only Light." Alto sax player Nicole Hovland and pianist Eric Kinsley, a Cal Lutheran faculty member, will perform "Flow."
A rising star among composers, Perrine has had his works performed throughout the United States. They were featured at the 80th Annual American Bandmasters Convention, the 2012 World Saxophone Congress, the 2014 North Central College Band Directors National Association Conference and the 2014 Midwest Clinic in Chicago Illinois. Most recently, the 2015 California All-State Wind Ensemble performed his music. One of his compositions, "April," was a finalist in the first Frank Ticheli Composition Contest, a JW Pepper Editors' Choice and a featured composition in "Teaching Music Through Performance in Band, Volume 7."
Perrine is an assistant professor of music at Cornell College in Iowa. He teaches theory, composition and music education.
He earned his bachelor's degree in trombone performance and music education with high distinction from the University of Minnesota, Morris, in 2002. While an undergraduate, he received the Edna Murphy Morrison Award, Daisy Hansen Award, Chancellor's Award and multiple awards in composition from the Minnesota Educators Association. He holds a master's degree in music from the University of Minnesota and a doctorate in composition from the University of Iowa.
Donations will be accepted.
Samuelson Chapel is located at 165 Chapel Lane on the Thousand Oaks campus. Additional parking is available at the corner of Olsen Road and Mountclef Boulevard.
For more information, call the Music Department at 805-493-3306 or visit CalLutheran.edu.