New International Film Festival kicks off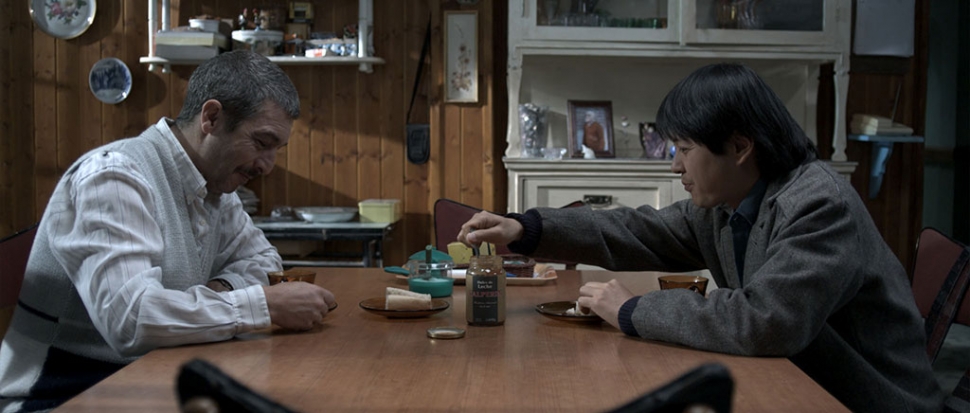 Ricardo Darin (left) as Roberto and Ignacio Huang as Jun
By Gazette Staff Writer — Monday, September 23rd, 2013
Free CLU series begins Oct. 9 with Argentine comedy
THOUSAND OAKS, CA - California Lutheran University will kick off its new International Film Festival with an award-winning movie that explores cultural differences.
"Un cuento chino (Chinese Take-away)" will be screened at 7 p.m. Wednesday, Oct. 9, at Muvico Thousand Oaks 14. The Argentine comedy looks at cultural differences through two individuals: a methodical Buenos Aires hardware store owner and a Chinese immigrant searching for his uncle. It is about overcoming prejudice and understanding human nature even when verbal communication seems impossible.
Jun, who speaks only Mandarin, finds himself adrift in the strange city when he learns that his uncle's house has been sold and the new owner has no forwarding address. Roberto, the grouchy store owner who dislikes people in general, reluctantly shelters the young Chinese immigrant. The film becomes a study of how these two men, neither skilled at communicating without words, infiltrate each other's lives. Argentine actor Ricardo Darin portrays Roberto and Ignacio Huang plays Jun.
Written and directed by Sebastián Borensztein, the film was the highest grossing non-U.S. film in Argentina in 2011. It won the Golden Marc'Aurelio Award and Audience Award at the Rome Film Festival, and the Argentinian Academy of Films Award for Best Film. The academy also selected Darin as Best Actor and Muriel Santa Ana as Best Supporting Actress.
Borensztein has won numerous awards as a screenwriter and director both in film and television. His 2005 "La Suerte Eestá Echada" won multiple awards including the New Filmmaker Award from the French Critics Society at the Toulouse Latin American Film Festival. Before making features, he was one of Argentina's most successful and prolific TV producers, directors and writers. In 2000, he won the Konex award as one of the five best directors of the decade.
CLU's department of languages and cultures and Center for Equality and Justice are sponsoring the free event with a grant from the CLU Community Leaders Association. Inspired by the six-year success of the university's French Film Festival, faculty members replaced the event with the international festival.
The series will continue with "Pranzo di ferragosto (Mid-August Lunch)" Nov. 13 in CLU's Lundring Events Center, the Chinese film "Red Cliff" Feb. 5 at Muvico, the German movie "The Experiment" March 5 in Lundring, and the French film "Chicken with Plums" April 30 at Muvico. All screenings begin at 7 p.m.
Muvico is located at 166 W. Hillcrest Drive.
For more information, contact Rafaela Fiore Urizar at rfioreur@callutheran.edu.