Music At The Ranch Kicks Off Second Series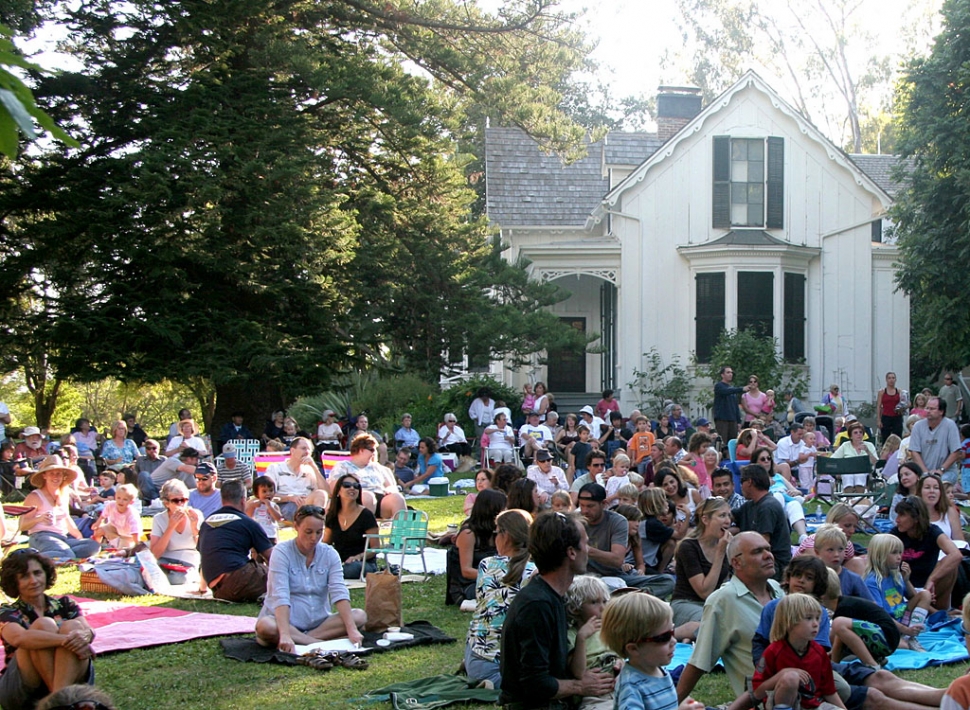 By Gazette Staff Writer — Wednesday, July 23rd, 2008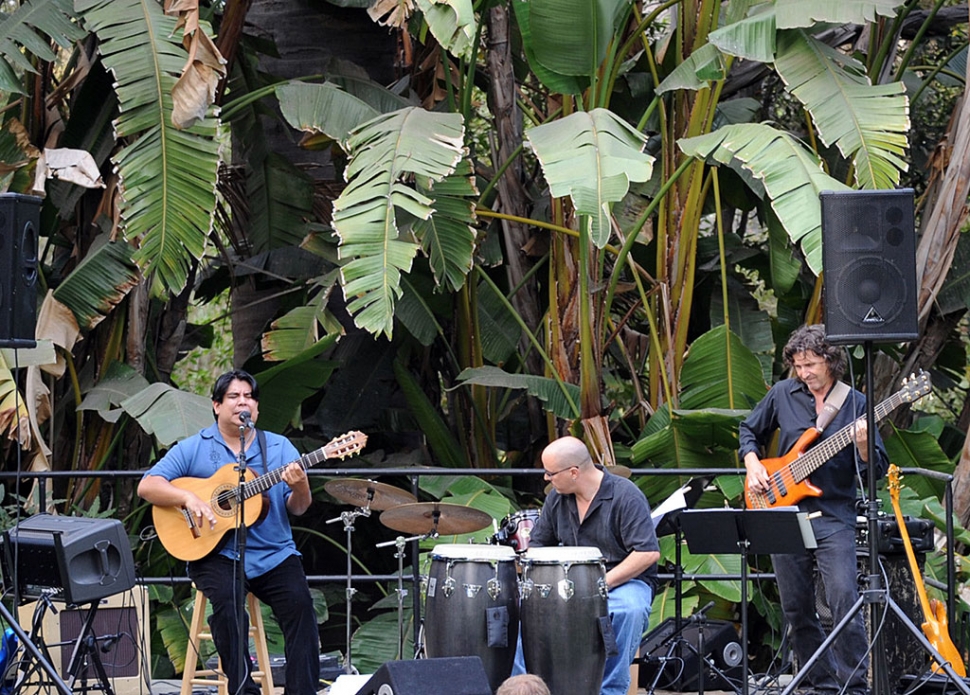 The Goleta Valley Historical Society kicked off "Music at the Ranch" this past Tuesday, July 15TH. The free concerts series is held Tuesday evenings from 5:30 until 7:00ish , July 15Th -August 19Th in the gardens of Rancho La Patera and Stow House.
The community is encouraged to bring a picnic and dine alfresco. Wine and other beverages will be available for purchase. Tony Ybarra and Sonido Moreno started off the series entertained a few hundred guests with romantic
melodies, invigorating rhythms, and virtuosic guitar performances. This Tuesday, July 22, the Zydeco Zippers will perform their New Orleans style jazz..
The second annual "Music at the Ranch" series follows the cancellation of the Goleta Valley Historical Society's largest fundraiser, "Old Fashioned 4TH of July." The disappointing cancellation was due to the growing GAP
Fire.. We are excited to be open up to a wonderful free event following the fire that affected so many in Goleta . We hope the community will gather and celebrate the summer we are enjoying in this beautifully preserved landmark," says Dacia Harwood, event organizer.
Music at the Ranch will feature some of the best local bands in Santa Barbara . Music will include Latin jazz, zydeco, bluegrass, reggae and rock. Prepared to be entertained by the Zydeco Zippers on July 22ND, Salt Martians on July 29Th, 5 Alarm on August 5Th, the Henderson Brothers on August 12Th, and Hot Lava: Rock Music For Kids and their parents on August 19Th.
Sponsors for the free series include presenting sponsor ATK Space Systems with support from the beautiful City of Goleta , SBParent.com, Santa Barbara Independent, Santa Barbara News Press, and The Towbes Group. Earl
McCutcheon of ATK Space systems was in attendendance at the first concert to announce the band and to say, "We are proud to support Goleta in this beautiful place with the great unifier- music!"
Rancho La Patera & Stow House are located at 304 N Los Carneros in Goleta. Goleta Valley Historical Society is committed to the education and preservation local and California ranch history. Our events reflect our purpose, "to become a unique historic gathering place for the community."