Museum of Ventura County Art As Fashion Event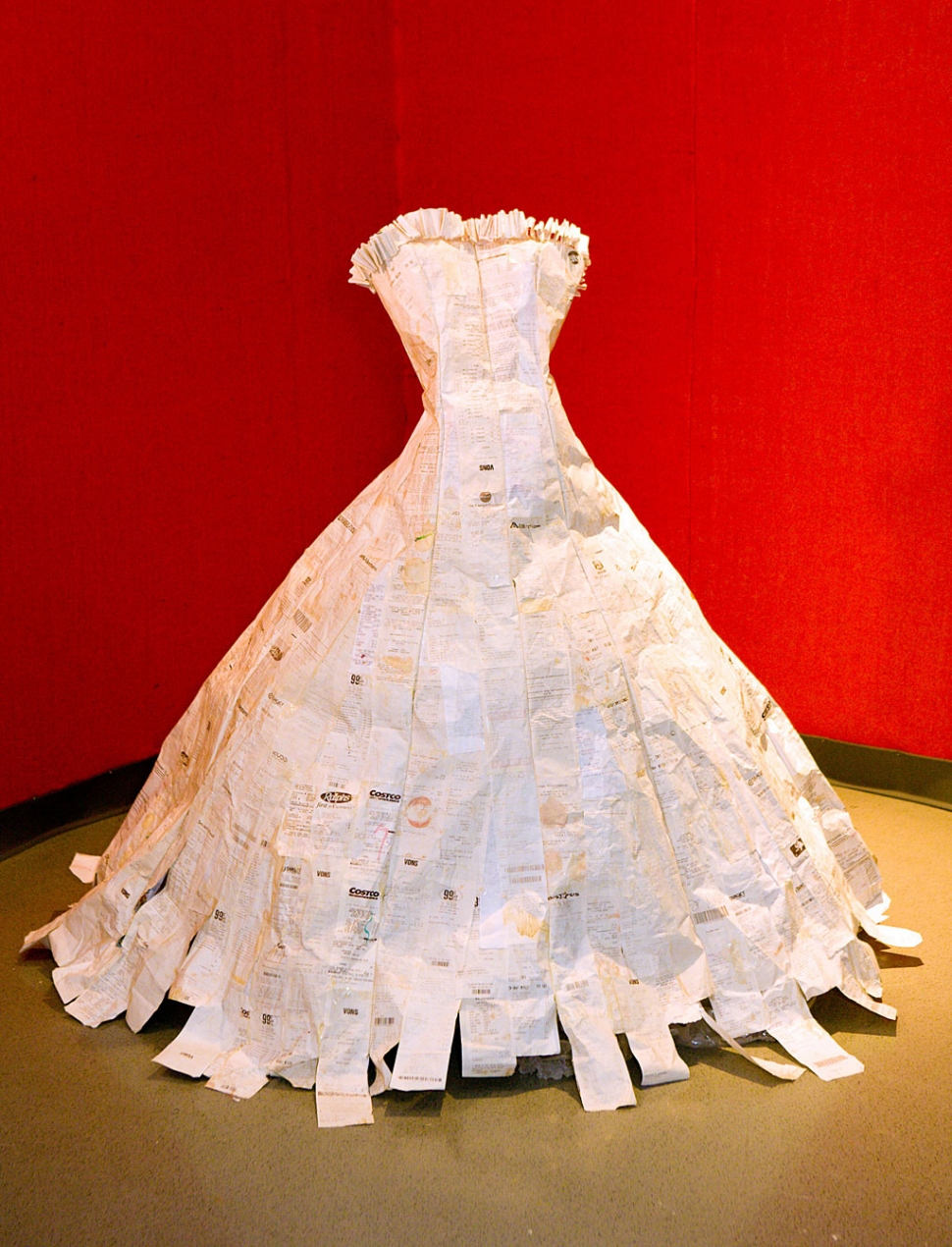 Wedding Dress by Marissa Magdalena 2008. The artist's saved receipts from 2006.
By Gazette Staff Writer — Wednesday, September 10th, 2008
The Beautiful and The Unexpected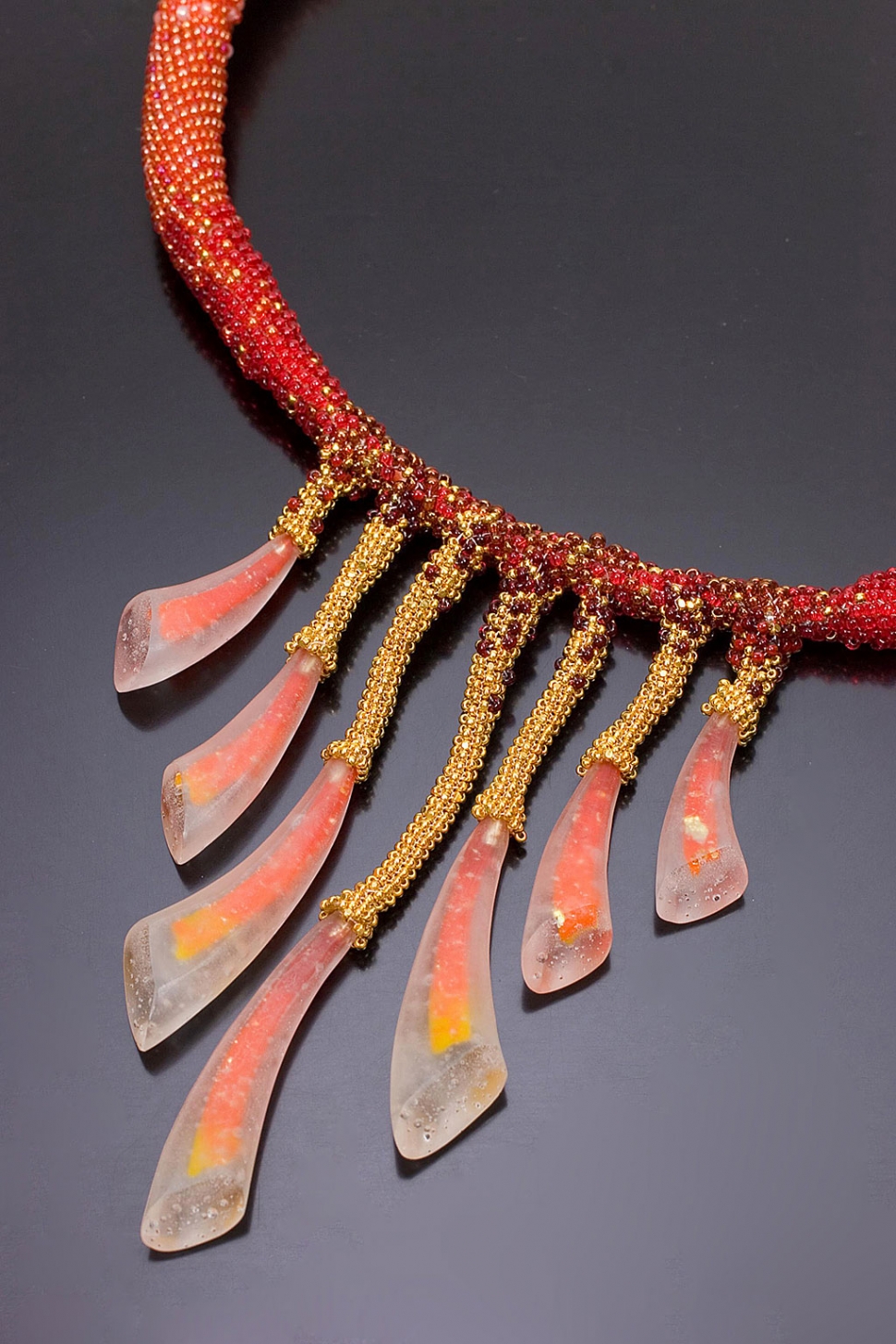 Detail of FireRing. A necklace by Dolores Barrett.
Handbag#2(G-Bag) by Michael Giancristian.
Living plants, paper, glass, metal, wood, and plastic join gems, beads, and fine fibers in creations featured during The Elements: Moving Designs, a fundraising art as fashion event at the Museum of Ventura County on Saturday, September 20, from 6:30 – 8:30 p.m., with 7:15 runway seating.
Presented by museum support group Las Contemporaneas, the event includes the wearable artwork of 17 artists inspired by the elements of earth, wind, fire and water. A backdrop of bromeliads and air plants within a wood grained sculpture by Michael Giancristiano will highlight the runway; and Pablo Ortiz will MC. Hors d'oeuvres and sweets inspired by the four elements, as well as Museum Margaritas, will be served. Tickets are $125 per person, to benefit educational and family programs, and special acquisitions at the museum. Limited to the first 100 reservations by September 16. Please call (805) 641-1876 ext 304.
Artists represented include Alegria Angeles of Santa Barbara, Dolores Barrett of Camarillo, Diana Cabral from Granada Hills, Emilia Garcia of Piru, Michael Giancristiano of Venice, Sooz Glazebrook of Ojai, Yolanda Gonzalez of Los Angeles, Flora Ito of Los Angeles (formerly of Oxnard),Deborah Jarchow of Camarillo, Brecia Kralovic-Logan of Santa Barbara, Stacie Logue of Ventura, Marissa Magdalena of Los Angeles, Lindsay Miller and Lisa D. Moore, both of Ventura, Ellyn Mosbarger of Fillmore, Andrea Vargas-Mendoza of Santa Paula, Tarah Wachter of Ojai.
The Museum of Ventura County's storefront location during renovation is 89 South California Street, near the corner of California and Santa Clara Streets in downtown Ventura. http://www.venturamuseum.org.