The Museum of Ventura County's Ag Museum presents "Farming California: Our Heritage Today"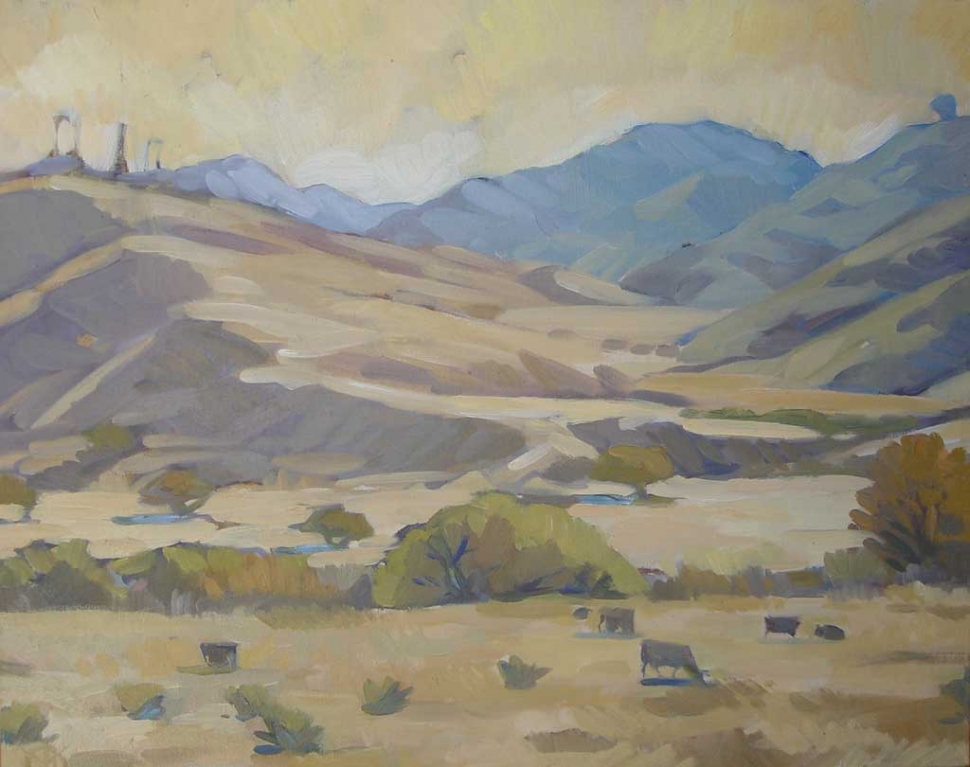 By Anonymous — Monday, July 18th, 2016
A collection of agriculture-themed works by painter Whitney Brooks Abbott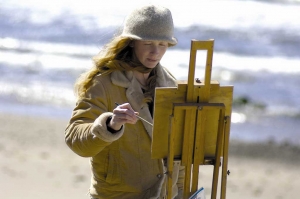 Whitney Brooks Abbott
Opening Reception at the Ag Museum on Friday, July 22, 5:30 – 7:30 pm
The Museum of Ventura County is proud to present an exhibition of twelve oil paintings by Carpinteria-based artist Whitney Brooks Abbott from July 22 through September 5, 2016. These lush landscapes feature local rural scenes with barns, trees and farm equipment that many will find familiar and pleasing, with names like "Open Barn", "January's Harvest" and "Hoops and Hives".
Whitney Abbott was born in 1972 in San Francisco, CA. At the age of three, she and her family moved to Carpinteria, CA, where she spent much of her childhood drawing the life she found around her on her family's avocado and lemon ranch. Whitney attended UC Santa Cruz from 1990 to 1994, majoring in Fine Art through Porter College. In 1993, she received a fellowship to study at the Yale School of Art in Norfolk, CT. After graduating, she returned to Southern California, where she continues to paint and teach in the Santa Barbara area. Whitney shows her work with the Santa Barbara based Oak Group, which was founded in 1985 by a group of artists including her mother, plein air artist Meredith Brooks Abbott. This group was and is dedicated to the preservation of open spaces, and helps bring awareness to conservation with their depiction of natural vistas. Whitney also exhibits at the Easton Gallery in Santa Barbara.
Says Abbott: "Painting, for me, is a celebration of our material world in a very spiritual sense. As a painter, I study the interaction of light against surface, and take this material relationship into the personal world of my imagination. At the same time, working with the very tangible elements of the paint itself, I honor the physical nature of creativity."
Meet the artist at an opening reception for this exhibition at the Ag Museum at 926 Railroad Avenue in Santa Paula from 5:30 pm to 7:30 pm.