Museum's ArtWalk Artist Dianne Bennett Honors Nature Using Recycled Metal and Paint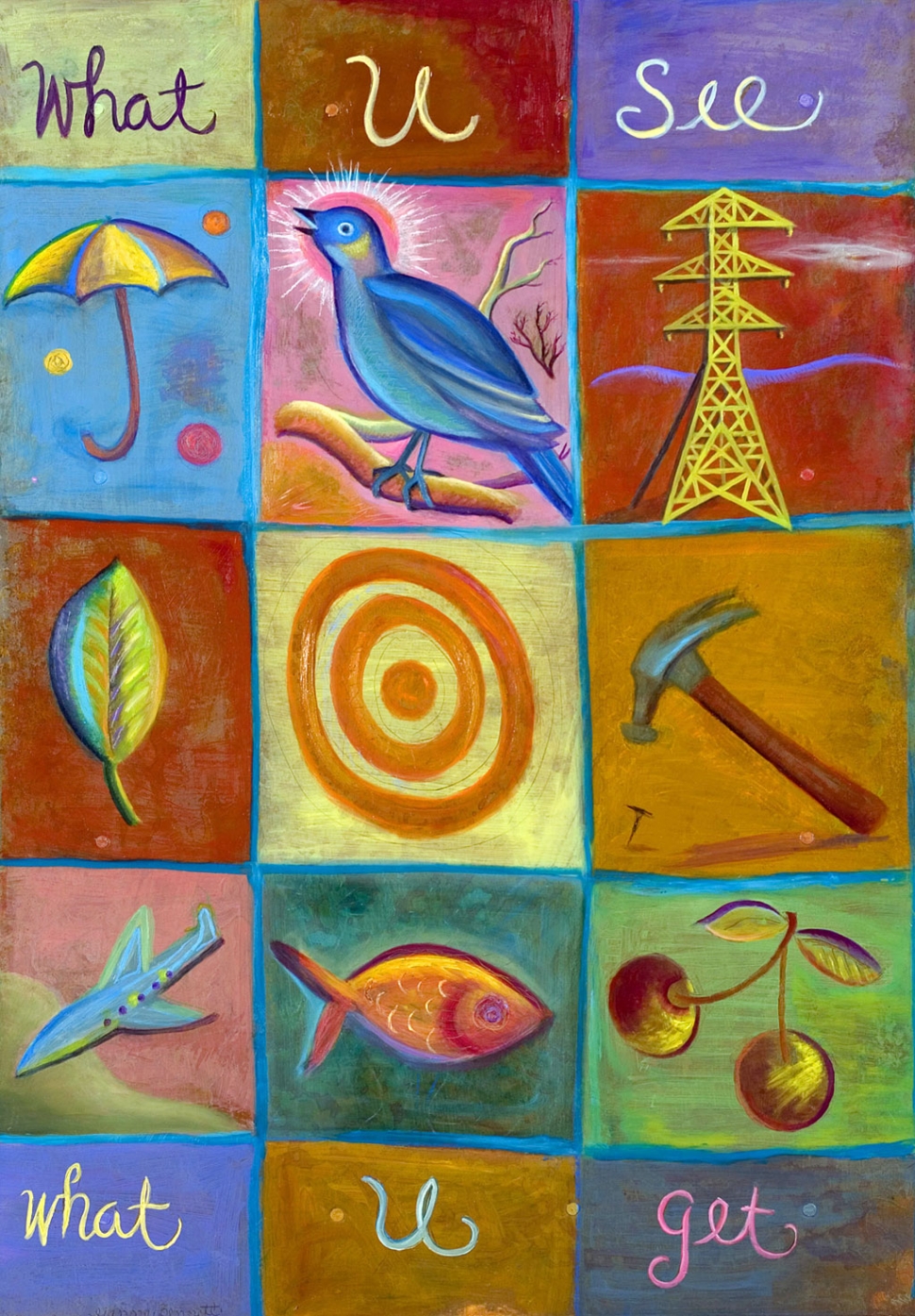 "What You See is What You Get" by Dianne Bennett.
By Gazette Staff Writer — Wednesday, October 1st, 2008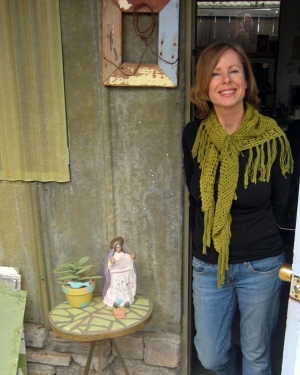 Artist Dianne Bennett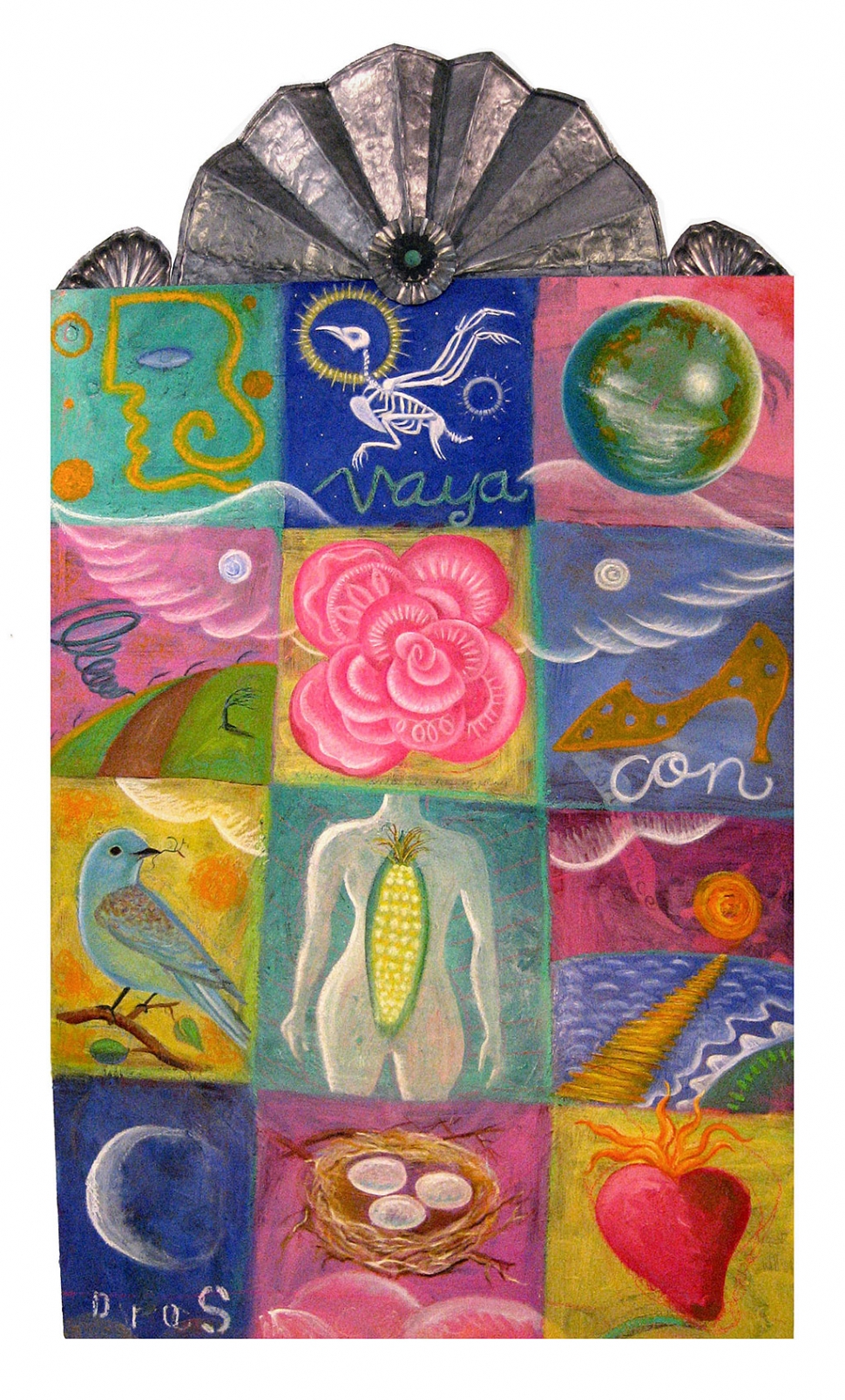 "Vaya con Dios" by Dianne Bennett, oil on metal.
Ojai artist Dianne Bennett reuses found metal to create the small painted retablos and assemblages on exhibit and for purchase at the Museum of Ventura County during Ventura's Harvest 08 ArtWalk weekend. Meet the museum's ArtWalk artist on Saturday, October 18, from 1:00 - 7:00 pm, and on Sunday, October 19, from 12:00 - 4:00 p.m., at the Museum of Ventura County, 89 South California Street, near the corner of California and Santa Clara Streets in downtown Ventura.
Bennett often creates her pieces by reusing discarded materials. She describes her works as devotional objects that venerate the natural world, inspired by painted láminas and devotional art of Mexico, India and Asia, as well as by popular art of other cultures.
Bennett is also one of the artists featured in the museum's invitational exhibition Between Heaven and Earth: Entre Cielo y Tierra, running through November 30. Linocuts and woodblock prints by the internationally known Artemio Rodriguez are also on museum exhibition during that same time.
For further information call Museum of Ventura County at (805) 653-0323 or go to http://www.venturamuseum.org.