Mexican women as goddesses, quirky exhibit finds humor in darkness, soon on display at CSUCI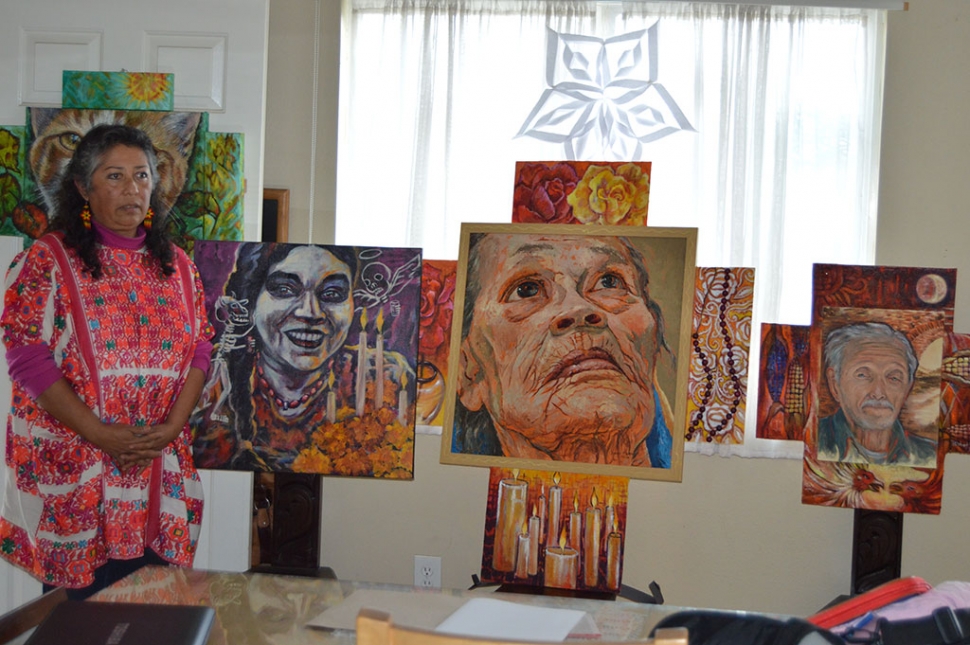 By Gazette Staff Writer — Tuesday, February 24th, 2015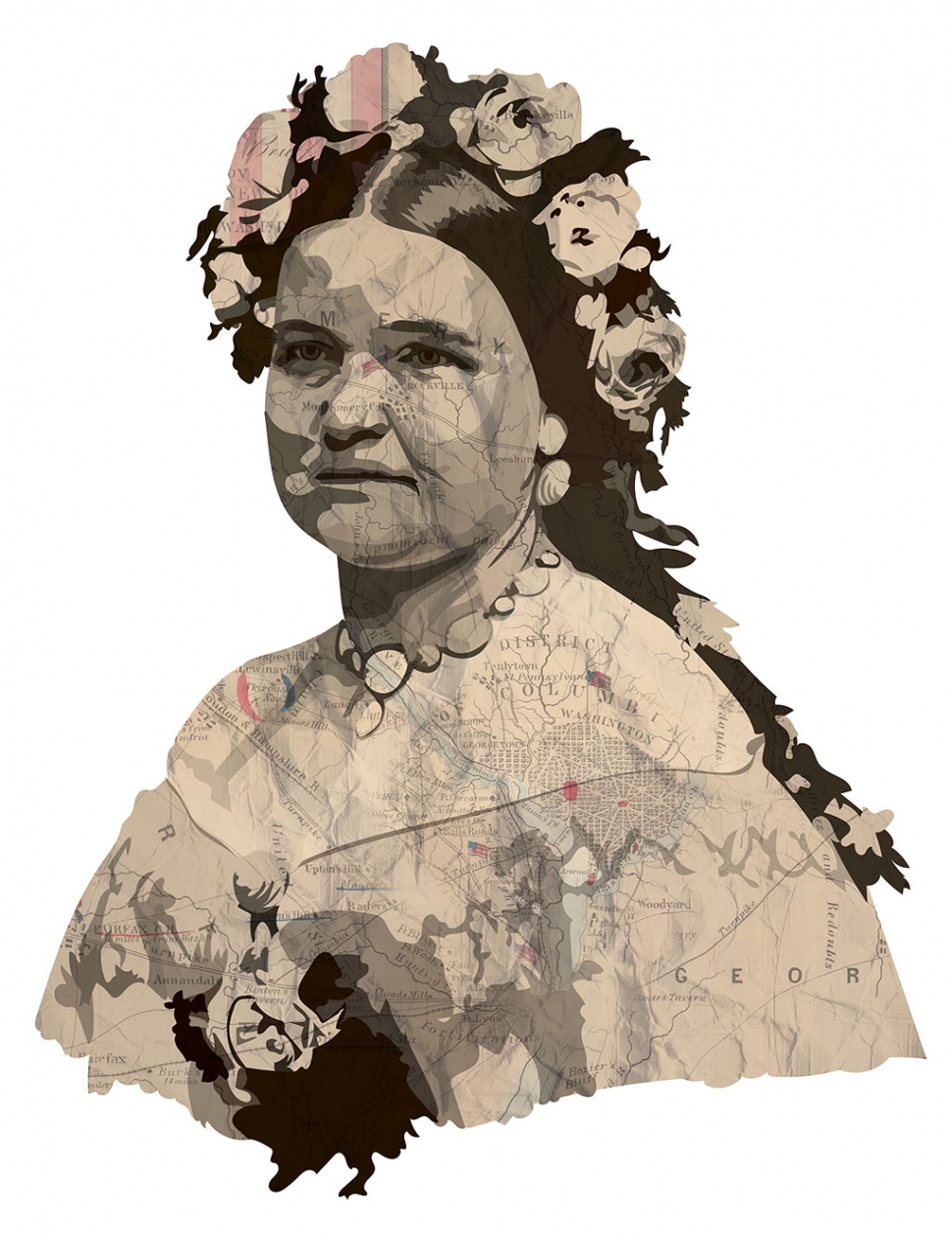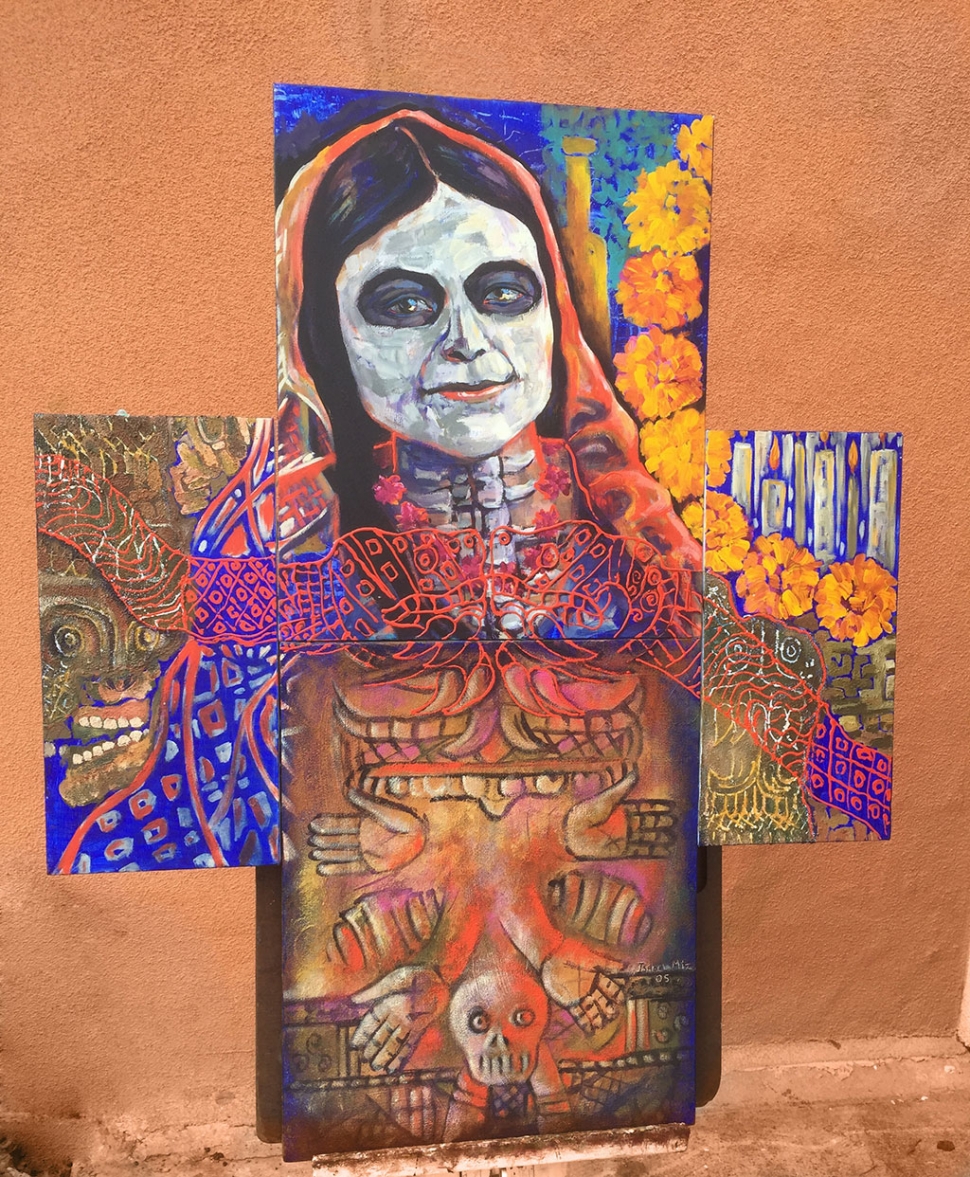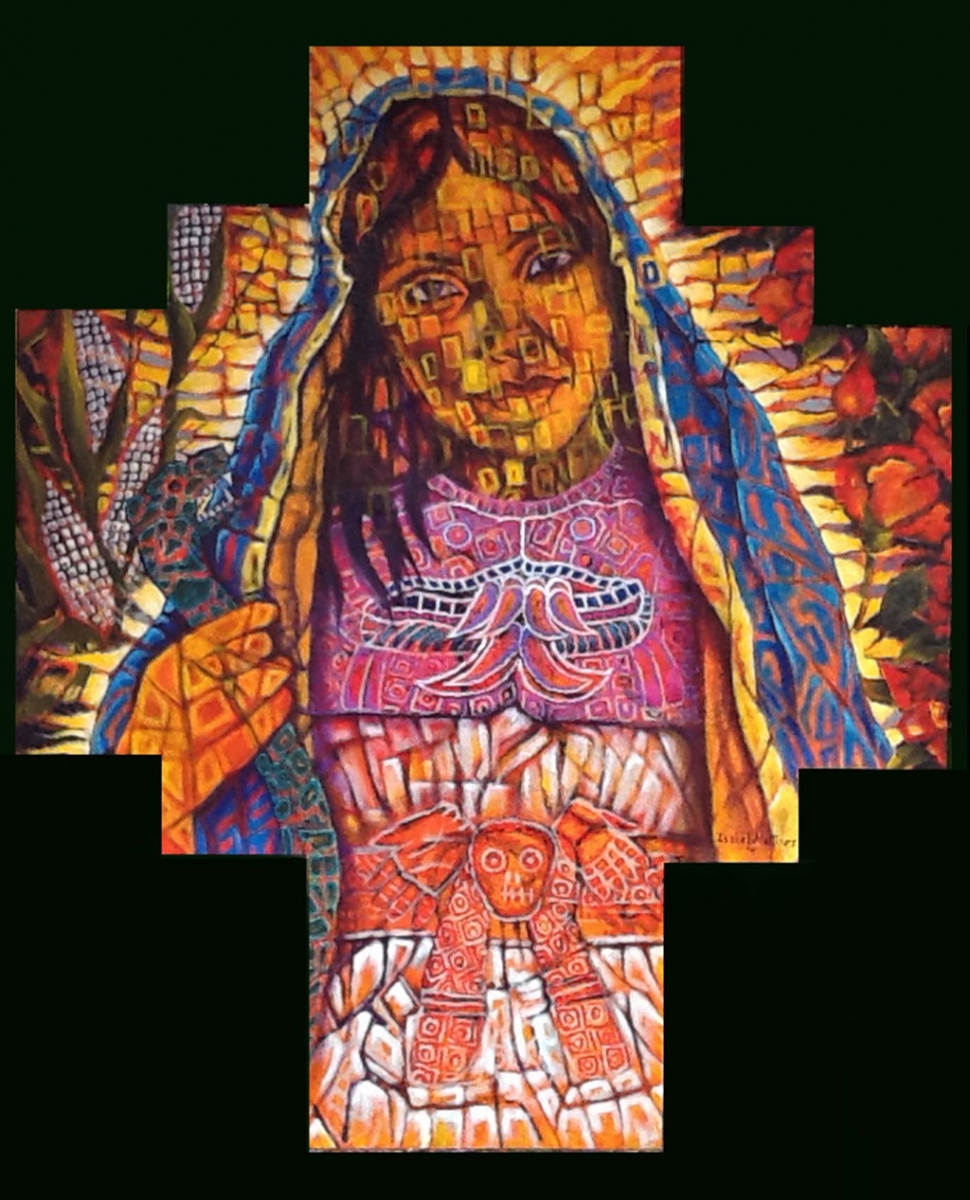 Camarillo, Calif., Feb. 24, 2015— Her hands may be calloused, her face lined, but something divine dwells inside every woman, according to internationally renowned artist Isabel Martinez.
An upcoming exhibit in the Napa Gallery at CSU Channel Islands (CI) called "Isabel Martinez: Un diálogo en arte y cultura" celebrates everyday women in Mexico by painting them as manifestations of divine beings.
"Everybody has gods and goddesses inside," Martinez said.
Martinez integrates cultural and historical elements from her native Mexico in her work such as painting "mestiza" (mixed race) women as manifestations of the Virgin of Guadalupe; the Aztec fertility goddess "Coatlicue;" and as a female sage or folk healer called a "curandera."
Martinez also uses the shape of the cross in her work "not as a religious icon," she said, "but as a universal symbol that represents human beings and spirituality."
Martinez is a graduate from La Escuela Nacional de Artes Plásticas, in Mexico City as well as California State University, Los Angeles.
Running on the "Grad Wall" concurrently with Martinez's exhibit is CI art major Erik Larson's show "School Lunches With Protein."
Larson, 22, a native of Orange County, uses images that may disturb some people in his mixed-media pieces, such as dictators or Confederate flags.
"My end goal is to make people think about how art can make a difference, and how even if it's the darkest of topics, it is still something amazing to look at," Larson said. "It is not impossible to take something tragic and turn it into something that will make people feel happy."
The exhibits will run from March 5 through March 29 with an opening reception Thurs., March 5 from 6 to 8 p.m. at the Napa Art Gallery at CSU Channel Islands, One University Drive, Camarillo.
For additional information, call 805-437-2772 or click on: http://art.csuci.edu/gallery.
About California State University Channel Islands
CSU Channel Islands (CI) is the only four-year, public university in Ventura County and is known for its interdisciplinary, multicultural and international perspectives, and its emphasis on experiential and service learning. CI's strong academic programs focus on business, sciences, liberal studies, teaching credentials, and innovative master's degrees. Students benefit from individual attention, up-to-date technology, and classroom instruction augmented by outstanding faculty research. CI has been designated by the U.S. Department of Education as a Hispanic-Serving Institution and is committed to serving students of all backgrounds from the region and beyond. Connect with and learn more about CI by visiting CI's Social Media.
The California State University (CSU) will reach a significant milestone of 3 million alumni during commencement in spring 2015 and has launched the world's largest yearbook. The Class of 3 Million online yearbook is an interactive platform where alumni can create a profile and connect with the millions of other alumni from the 23 CSU campuses across the state. Alumni who sign up for the yearbook will also be entered into a special contest to win one of three $10,000 scholarships for a current or future student, sponsored by Herff Jones. For more information about the yearbook and the Class of 3 Million, visit https://classof3million.calstate.edu/