Merilee Allen's "Prime Chroma" At The Discovery Gallery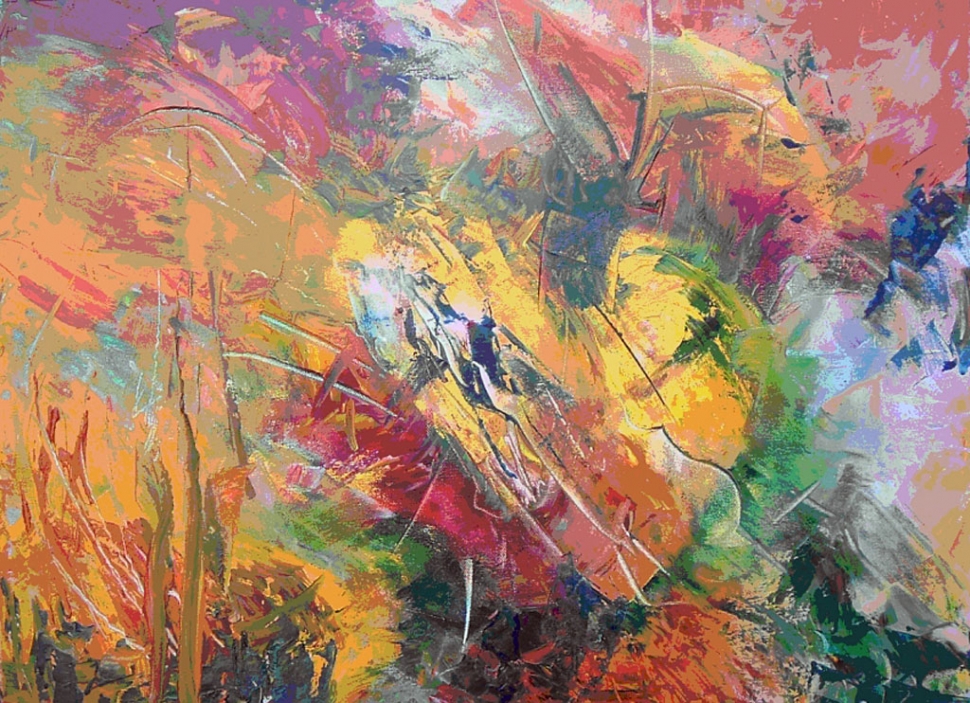 "Heart Rush"
By Gazette Staff Writer — Wednesday, August 13th, 2008
Merilee Allen's exhibit, Prime Chroma will be at the Discovery Gallery from, September 4 to October 1, 2008 with an opening reception on Friday, September 5 from 5 – 7 pm. for First Friday's Ventura.
Inspired by life, Allen's creations, whether they are oil, acrylic or mixed media are born from the muses which surround us everyday. It is the artist who stops to see the obvious delineation of a tree and it's shadow or the interaction of light and space which help to define the two. Allen chooses assorted or multiple mediums to portray her images, a reminder of the diversity in nature as well as in our own personal experiences.
The beginning of Allen's art career was in New Jersey as a teacher and potter. Allen has lived in the Ventura area for 25 years and continued her art education at Santa Barbara City College, Ventura College and CSU Channel Islands. Allen is a Board Member of the Buenaventura Art Association and currently works at the Ojai Valley School. One of her watercolors hangs in the chapel at Community Memorial Hospital This will be Allen's first solo show and she will be celebrating a benchmark Birthday on the night of her opening!
The Discovery Gallery is located at the Ventura Visitor's Bureau, 101 S. California St in downtown Ventura. Hours are Monday through Friday from 8:30 am to 5 pm; Saturday 9:00 am to 5:00 pm and Sunday from 10:00 am to 5:00 pm. For more information, call the Buenaventura Art Association at 805-648-1235 or visit their website at www.BuenaventuraGallery.org.