Memorial concert features son's tribute
By Gazette Staff Writer — Monday, October 1st, 2012
CLU alum David Freeman wrote 'Elegy in Memoriam'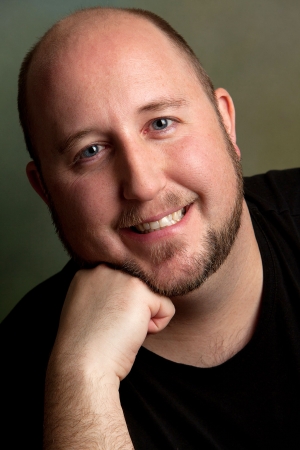 David Colin Freeman
THOUSAND OAKS, CA - California Lutheran University's Founders Day Concert will be held at 7:30 p.m. Friday, Oct. 19, in Samuelson Chapel.
The University Symphony will present the Suzanne Freeman Memorial Concert under the direction of veteran faculty member Daniel Geeting.
The concert will feature "Elegy in Memoriam" by Freeman's son David Colin Freeman. Other full orchestra pieces on the program include two movements of Debussy's "Petite Suite" (originally a piano piece redone for orchestra by Henri Busser), Christoph Willibald von Gluck's overture to the opera "Iphigenia in Aulis," and the first movement of Felix Mendelssohn's "Symphony No. 5."
The program also features two chamber ensembles. The Honors String Quartet willperform the first movement of Mozart's "Quartet in C Major," K. 157. The University Percussion Ensemble will perform "Piece for Percussion," a contemporary work by Mitchell Peters.
David Freeman is a composer, arranger, pianist and flutist. His recent album, "Symphonic Allusions," can be heard on iTunes, Pandora, Rhapsody and Amazon, and his backing tracks can be heard on stage in Las Vegas where he currently resides. The 2000 CLU music alumnus is also an educator who specializes in musical development and theory.
Donations given in memory of Suzanne Freeman, a longtime CLU staff member who died inAugust 2011, helped fund the concert. Donations will be accepted at the concert.
The chapel is located south of Olsen Road near Campus Drive on the Thousand Oaks campus. Additional parking is available at the corner of Olsen Road and Mountclef Boulevard. For more information, call the Music Department at 805-493-3306 or visit callutheran.edu/music.