Matzkins At The Ojai Museum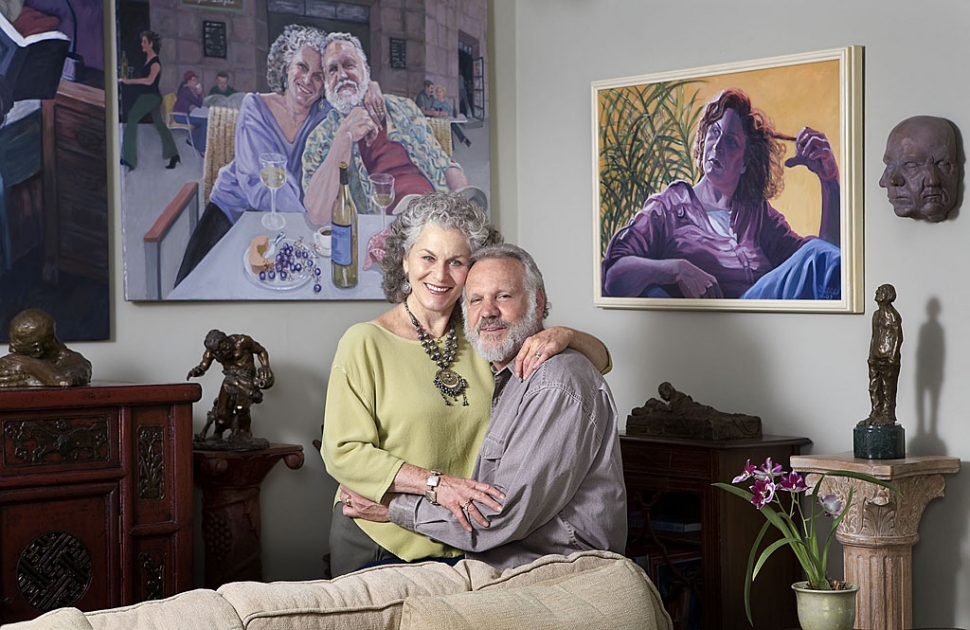 Portrait of Richard and Alice Matzkin by Donna Granata, 2008 FOTM Portrait Series.
By Elise De Puydt — Wednesday, November 11th, 2009
Richard and Alice Matzkin book signing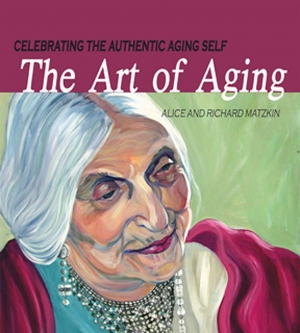 The Art of Aging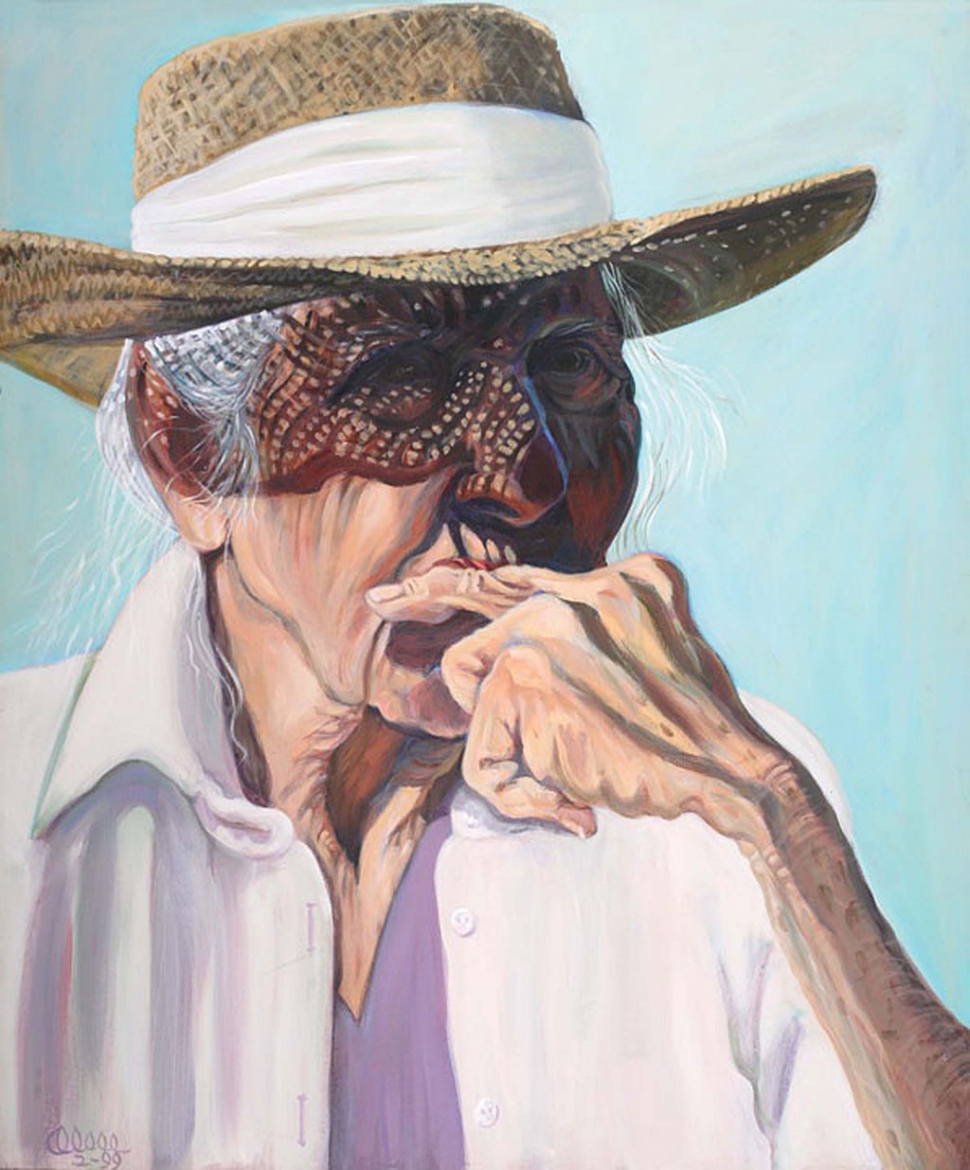 Aunt Kitty With Hat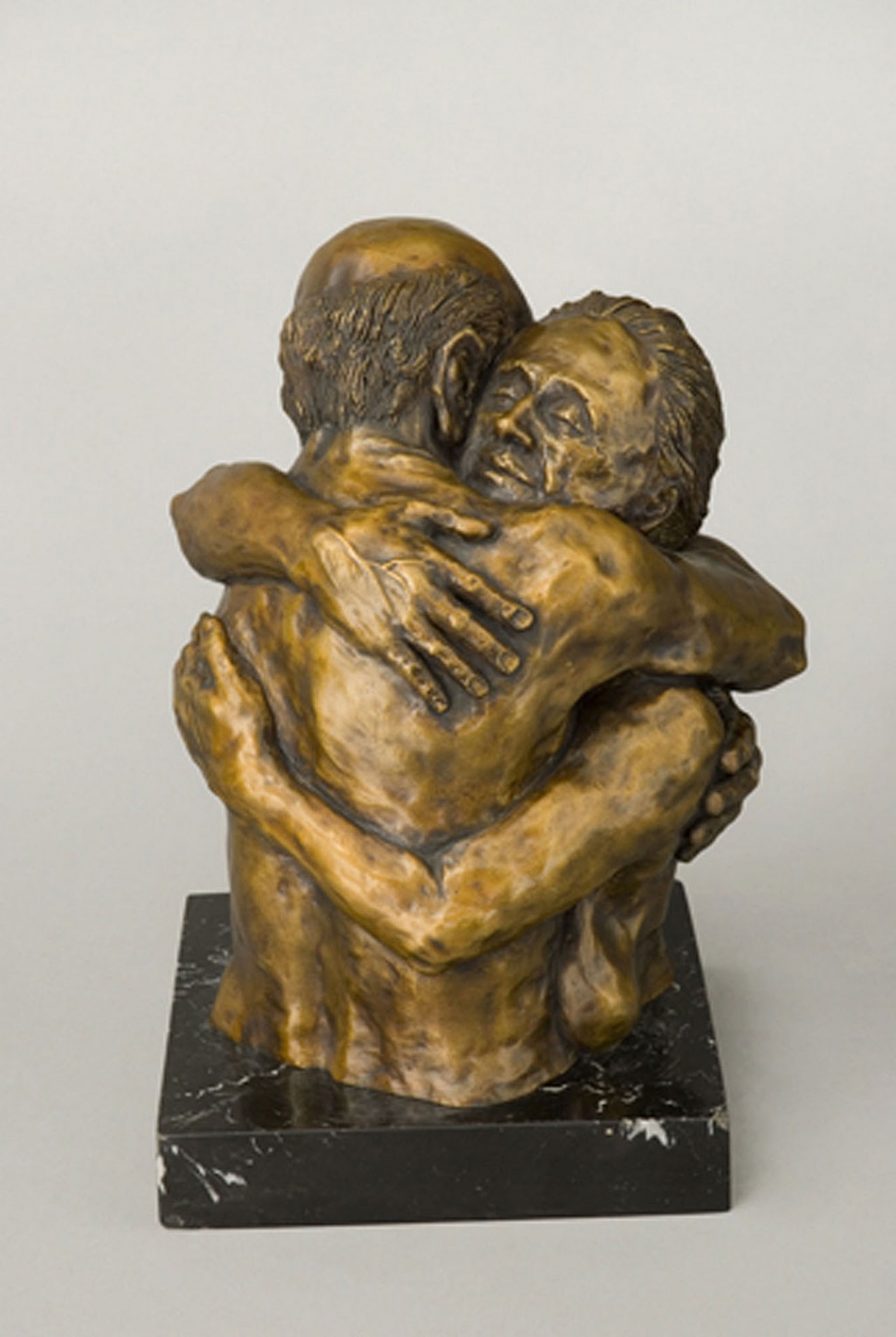 Lovers Hugging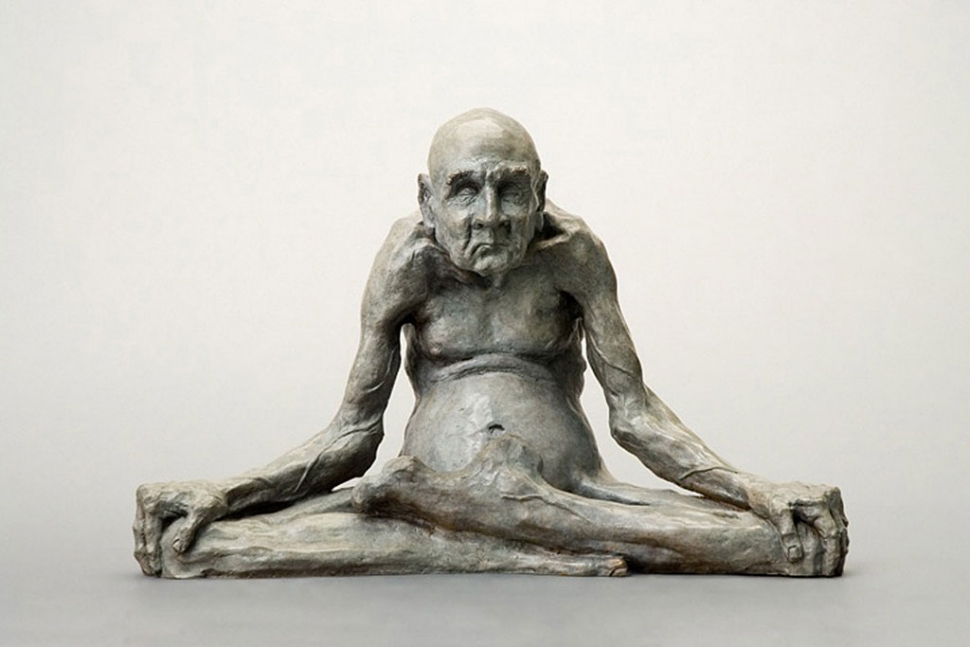 Old Yogi
Ojai artists and authors Alice and Richard Matzkin will be the featured speakers at a Sunday Gathering at the Ojai Valley Museum on November 22, from 2 – 4 pm. The Matzkins will give a presentation about their recently published book, The Art of Aging: Celebrating the Authentic Aging Self, followed by a book signing. In their beautiful book, painter Alice Matzkin and sculptor Richard Matzkin explore the experience of aging through their art, finding inspiration rather than despair. Admission to this Sunday Gathering is free.
The Art of Aging: Celebrating the Authentic Aging Self is a celebration of all that is beautiful about the aging process, challenging popular beliefs about the realities of growing older in words, paint and clay. Alice and Richard Matzkin grew afraid as they entered middle age and began experiencing wrinkles, gray hair and expanding waistlines. For the past fifteen years their work has focused on projects that confront their fear and curiosity about growing old. Together, they joined creative forces to present this groundbreaking and highly inspirational book, lavishly illustrated with 80 full-color plates. The internationally acclaimed artists share a studio next to their Ojai home.
Both Alice and Richard returned to art after a hiatus of raising children and pursuing a career. Alice paints and interviews inspiring older women, as well as, friends, neighbors, relatives, and themselves, sometimes in the nude. Her portraits of Beatrice Wood at age 100 and feminist Betty Friedan are in the permanent collection of the National Portrait Gallery of the Smithsonian Institution. Her Women of Age series was featured on The Oprah Winfrey Show.
In the 1960s Richard pursued a career in psychology and holds a Master Degree in Psychology. He is also a jazz drummer. Years later, Alice enrolled him in a clay sculpture class. From the first day onward he began to produce figurative sculptures with ease and without models or photographs. Richard sculpts older men and couples, most without clothes. He has participated in numerous one man and group shows and has pieces in collections throughout the United States. He was key artist in a monumental equestrian piece located in the Camarillo train station.
Now in their late 60s, the Matzkins feel this is one of the best periods in their lives. Their artwork and the writing of their book have given them a wider perspective and a deeper understanding of the meaning of life and an appreciation of the preciousness of now. The Matzkins have concluded that our elder years can be a time of ripening and harvest rather than stagnation and despair.
A selection of their paintings and sculpture and a video can be viewed at the museum in conjunction with the current Ojai Celebrates Art exhibit. To make a reservation for the Nov. 22 Sunday Gathering Call the museum at 640-1390. Go to www.ojaivalleymuseum.org and www.matzkinstudio.com for additional information.