Learn the difference between a Tortoise and a Turtle At the Museum of Ventura County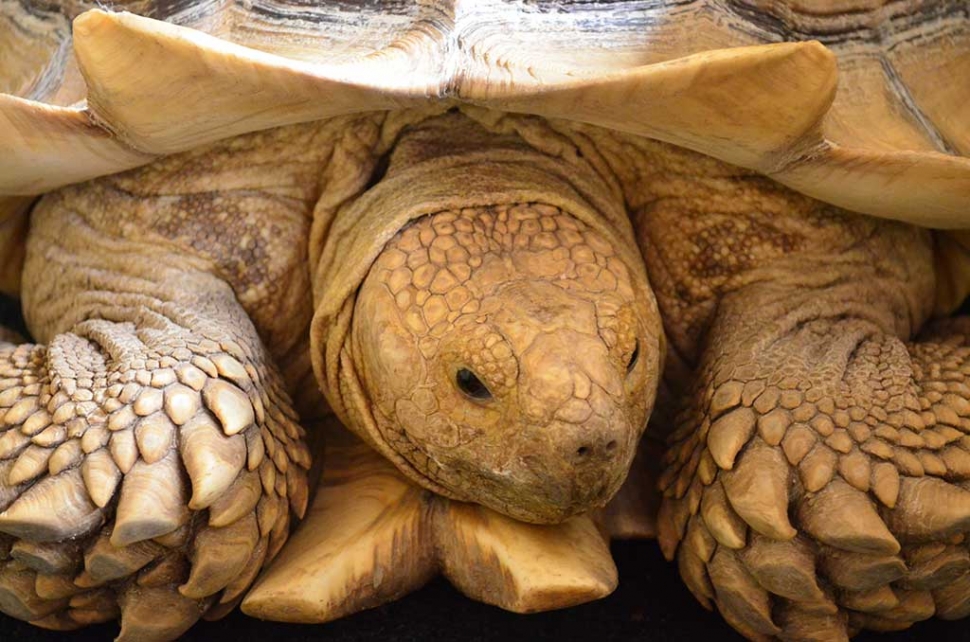 By Gazette Staff Writer — Wednesday, May 11th, 2016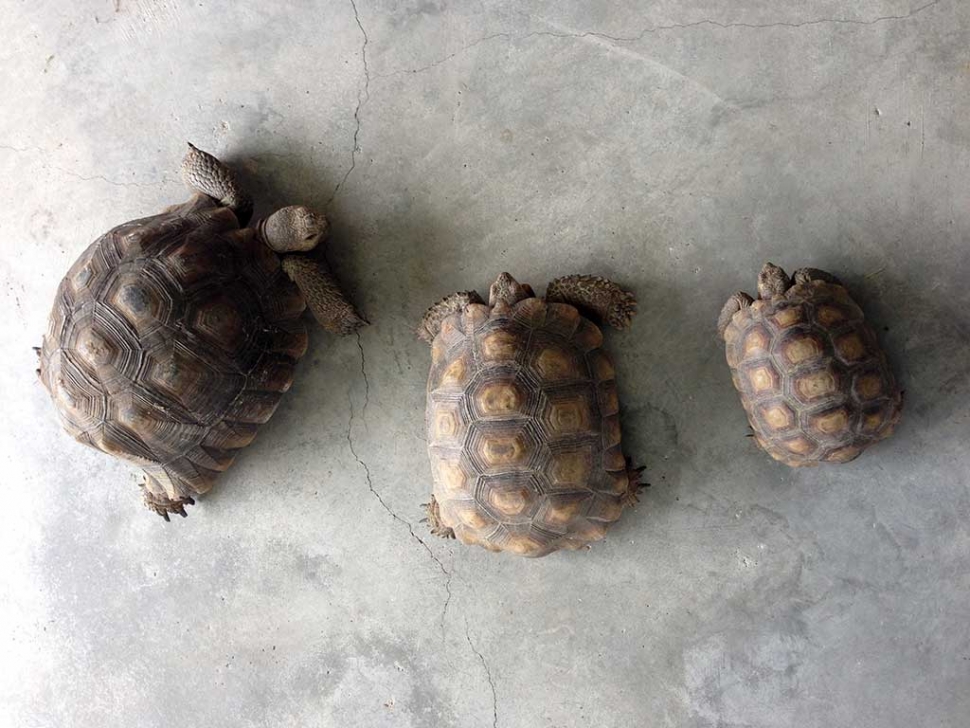 On Sunday, May 15, from 12 noon to 4 pm, kids and families can meet real, live turtles and tortoises and create their own "homemade" turtle to take home; all ages are welcome. This is a local observance of World Turtle Day, designated to bring attention to, and increase knowledge of and respect for turtles and tortoises.
The California Turtle and Tortoise Club will be bringing four species of turtle to the Museum of Ventura County, to teach kids about their lives, their care and their origins. There will be a special appearance by "Tut" a male California Desert tortoise (see attached photo), along with his "friends" Tortilla and Amelia (also in photo). Also attached is a photo of a sulcata tortoise of African origin; one will be on hand to examine. There will also be hatchling—just born—tortoises at the event.
How's your tortoise-knowledge!? Did you know all tortoises are actually turtles? Turtles usually live in water and have webbed feet. Come to the museum to learn how to tell the difference between species.
In addition, kids can create their own "pet" turtle, using a bowl for a shell, to take home! Admission to this event, including the craft session, is free for kids (Adults pay $5 admission fee).
The California Turtle and Tortoise Club is a society dedicated to turtle and tortoise preservation, conservation and education. Founded in 1964, the club promotes and facilitates the care, rescue and adoption of native and non-native species.
For further information please contact: Stefanie Davis, director of marketing, at (805) 653-0323, x303 or sdavis@venturamuseum.org
The Museum of Ventura County is located at 100 East Main Street in downtown Ventura. Hours are 11 a.m.–5 p.m. Tuesday through Sunday. Admission is $5.00 Adults (18 years & older) $3.00 Seniors (65 and older), Students & AAA members with ID, $1.00 Children (17-6 years old) Children 5 years old & younger are FREE. The first Sunday of every month are free general admission for the public. For more information go to www.venturamuseum.org or call 805-653-0323.