Kingsmen present 'Measure' for first time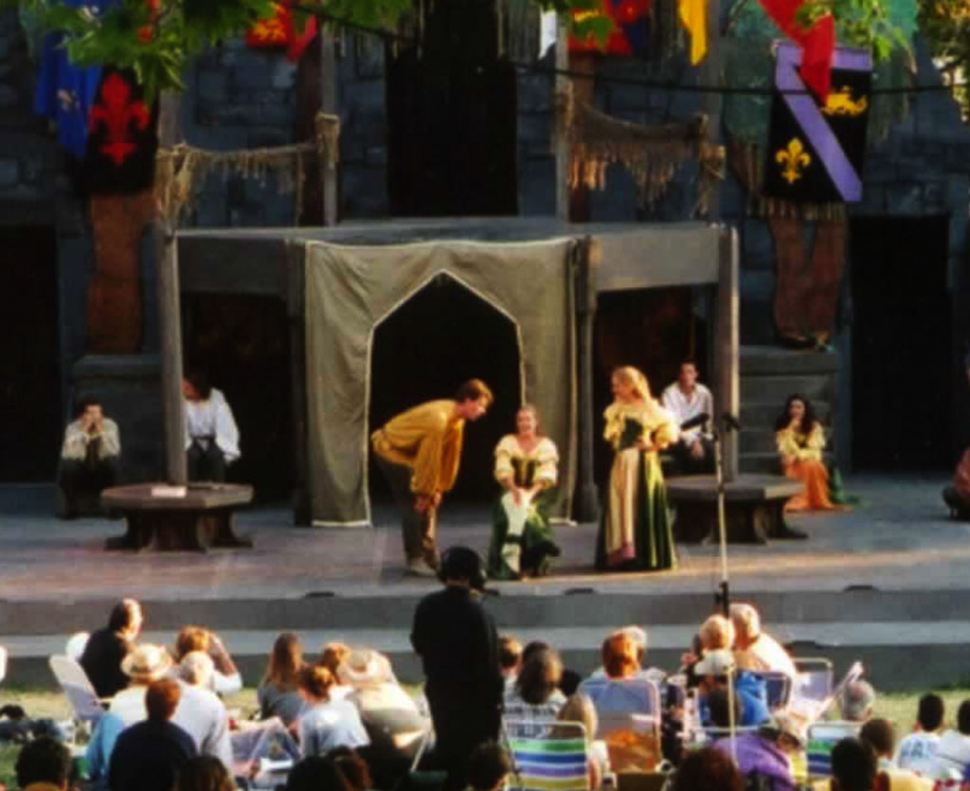 By Gazette Staff Writer — Wednesday, June 10th, 2015
Shakespeare festival begins June 26 at Cal Lutheran
THOUSAND OAKS, CA - This summer, the Kingsmen Shakespeare Festival at California Lutheran University will feature "Measure for Measure" for the first time in its 19 years.
Weekend performances will begin at 8 p.m. on June 26 through 28, July 2 and 3, July 5, and July 10 through 12 in scenic Kingsmen Park. The festival grounds open at 5:30 p.m. for picnicking and entertainment. Michael J. Arndt, artistic director of the Kingsmen Shakespeare Company, directs.
First staged in 1604, "Measure for Measure" reflects some of the issues that were swirling around England at the time including immorality and accompanying diseases, the rise of a conservative Puritan movement and mistrust of rulers. Though containing many comic scenes and characters, the play deals with the darker issues of retribution, justice and mercy.
The Kingsmen production is set in the Montmartre district of Paris in the late 1890s. The political atmosphere in Paris was sharply divided between an ultraconservative Christian faction on the right and a socialist faction on the left. The artists and other residents of the Montmartre were held in poor regard although many of the wealthy bourgeois visited the prostitutes and clubs like the Moulin Rouge. The Kingsmen play will begin with a Moulin Rouge-type show featuring cancan dancers.
The cast is led by Harold Dixon as the Duke, Brett Elliot as Angelo, Rachel Seiferth as Isabella, Marc Silver as Pompey and Ross Hellwig as Lucio. Dixon, the former chair of the theater arts department at the University of Arizona, was last seen as Prospero in "The Tempest"and the Player King in "Hamlet" in 2013. Elliot, an associate artistic director who has been with the company since the first season, has played many of the major roles including Hamlet, Petruchio and Henry V. Silver, also an associate artistic director,has been in most of the festival productions since the first year and has portrayed Thisbe, Feste, Shylock and others.Seiferth lives and works on both coasts and last played Juliet in the 2012 Kingsmen production of "Romeo and Juliet."Hellwig, a former student of Dixon, returns after last year's performance as Orsino in "Twelfth Night."
The Kingsmen Shakespeare Company is the professional theater company of Cal Lutheran. In addition to producing one of the area's most popular outdoor theatrical events, the company provides apprentice programsfor professional and aspiring Shakespearean actors, an educational tour program and summer youth theater camps.
General admission is $20 for adults and free for those under 18. Individual tickets are available at the door only. Lawn boxes are $75 to $110. For lawn box reservations, visit kingsmenshakespeare.org or call 805-493-3014.