John Nava: Selected Paintings and Tapestries at Santa Paula Art Museum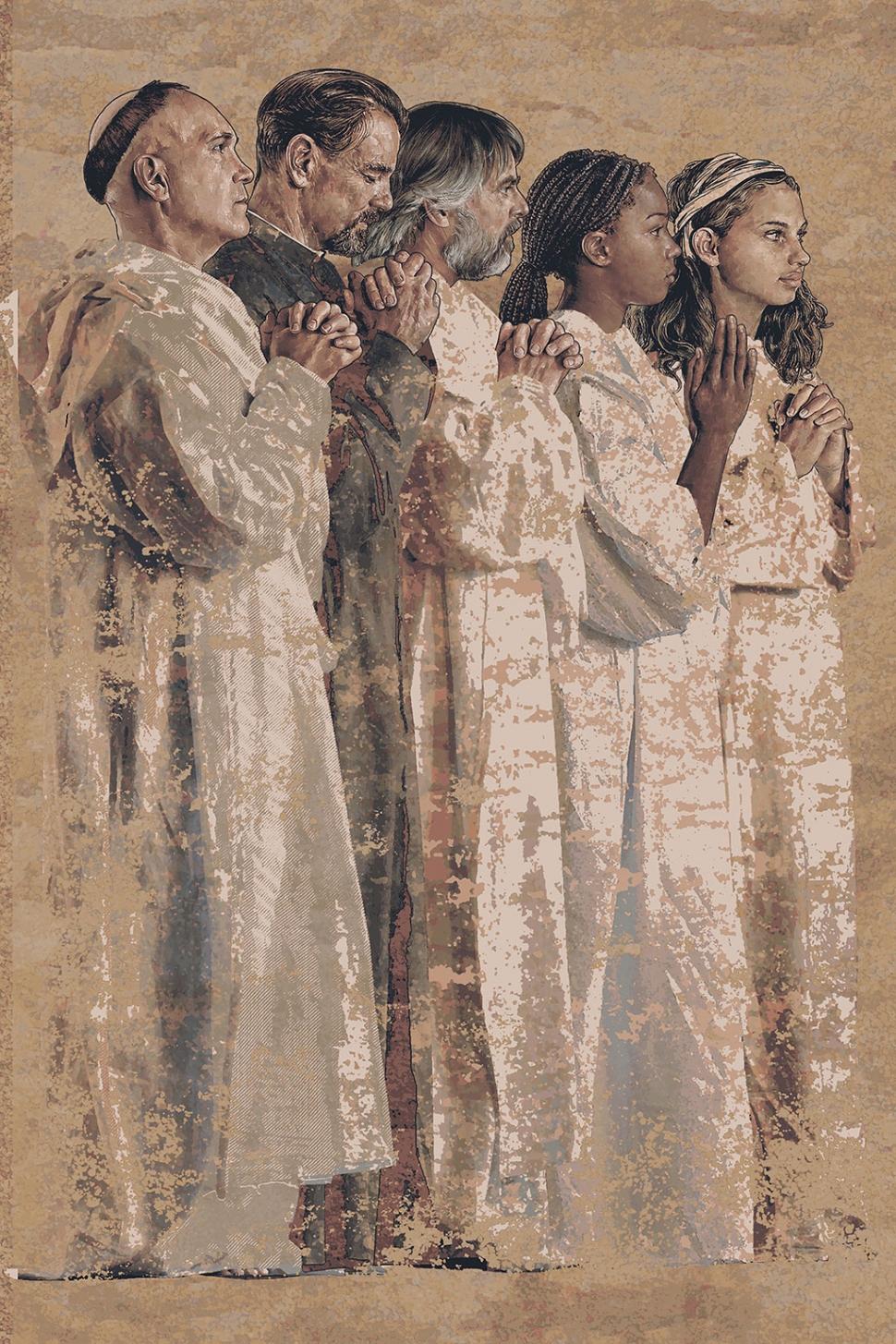 "Test for North Wall 5 Tapestry from the Communion of Saints Tapestry Cycle for the Cathedral of Our Lady of the Angels, Los Angeles, California" by John Nava, jacquard tapestry, 2001, 192" x 82", Collection of the Museum of Ventura County.
By Gazette Staff Writer — Tuesday, June 9th, 2015
June 20 through November 8, 2015
"Rachel with Pearl Earring" by John Nava, oil on canvas, 2007, 20" x 18", Private Collection.
SANTA PAULA, CA – This summer the Santa Paula Art Museum will present John Nava: Selected Paintings and Tapestries, a survey of works by internationally renowned painter and tapestry designer John Nava. The exhibition will open with a reception on Saturday, June 20, 2015 from 4:00 to 6:00 p.m. Admission to the reception is $10.00 for museum members and $15.00 for the general public.
John Nava's work ranges from commissioned public projects such as his well-known tapestries for the Los Angeles cathedral to portraits to social and politically themed works to images about the coastal experience of life in Ventura County. The exhibition will contain some works never previously shown in Ventura County and some, from private collections, will be here exhibited publically for the first time. A highlight of the show will be a magnificent 16 feet high tapestry designed by Nava as a test for his tapestries for the Cathedral of Our Lady of the Angels in Los Angeles.
Nava studied art at UC Santa Barbara and did his graduate MFA work in Florence, Italy. His work is found in numerous private, corporate and public collections throughout the United States, Europe and Japan. "We are excited to be able to share John Nava's art with our visitors," says SPAM Executive Director Jennifer Heighton, "Nava's works are incredibly captivating and are made powerful by his masterful abilities as a painter and draughtsman." The exhibition runs through November 8, 2015.
The Santa Paula Art Museum is located at 117 North Tenth Street in downtown Santa Paula. The Museum's regular hours are Wednesday through Saturday from 10:00 a.m. to 4:00 p.m., and Sundays from 12:00 to 4:00 p.m. Regular admission is $4.00 for adults, $3.00 for seniors and is free for museum members and students. For more information, please contact the Museum at (805) 525-5554 or info@santapaulaartmuseum.org.