Jim Messina to perform at CMHS benefit in Ojai
By Gazette Staff Writer — Wednesday, August 27th, 2014
October 11, 2014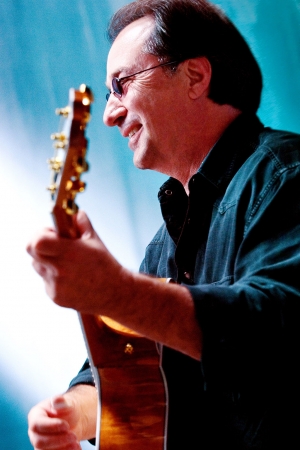 Jim Messina
Ojai, CA - Singer-guitarist Jim Messina, a member of the 1960's folk rock group Buffalo Springfieldand half of the 1970's rock duo Loggins and Messina, will perform at a special fundraising event at Ojai's Libbey Bowl on Saturday, Oct. 11.
Joining Messina on stage will be Rusty Young a singer and celebrated pedal steel guitarist who was a member with Messina in the seminal country rock band Poco.
"An Evening with Jim Messina with Rusty Young Sittin' In" begins at 7 p.m. and is being co-sponsored by the Community Memorial Healthcare Foundation and Ojai Valley Community Hospital Foundation. Proceeds benefit Community Memorial Health System's construction projects: the building of a new Community Memorial Hospital in Ventura, and the building of a new skilled nursing facility adjacent to the Ojai Valley Community Hospital.
General admission tickets and special seating packages, some featuring a pre-concert dinner with cocktails, can be purchased online at www.messinaatthebowl.org. For more information, call 805/652-4253.
Messina, who began playing the guitar when he was 5, has enjoyed a career in rock and country music that has spanned close to 50 years. He spent two years with the Rock 'n Roll Hall of Fame band Buffalo Springfield, best known for its 1967 anti-Vietnam War song "For What It's Worth."
After Buffalo Springfield disbanded in 1968, Messina was a founding member with Rusty Young of Poco, a band that was part of the first wave of the West Coast country rock genre.Messina played lead guitar and supplied vocals and some songwriting to the band. After recording two studio albums and one live album, he left Pocoin 1970.
Messina enjoyed his greatest commercial success with Kenny Loggins, from 1971-1976. Loggins and Messina sold more than 16 million records and had a number of Top 10 hits, including "Danny's Song," "House at Pooh Corner," and "Your Mama Don't Dance."
After a few years off for the rest, Messina made three solo albums in the '80s, as well as recording and touring with the original, reunited Poco– best known for its 1978 hits "Heart of the Night" and "Crazy Love" – when the band released the album Legacy in 1989.
Community Memorial Health System is a not-for-profit health system, which is comprised of Community Memorial Hospital, Ojai Valley Community Hospital, and 12 family-practice health centers entitled Centers for Family Health. The health system is located in Ventura County, California.