Jack Halbert's Orginal Drawings And Paintings At The Buenaventura Gallery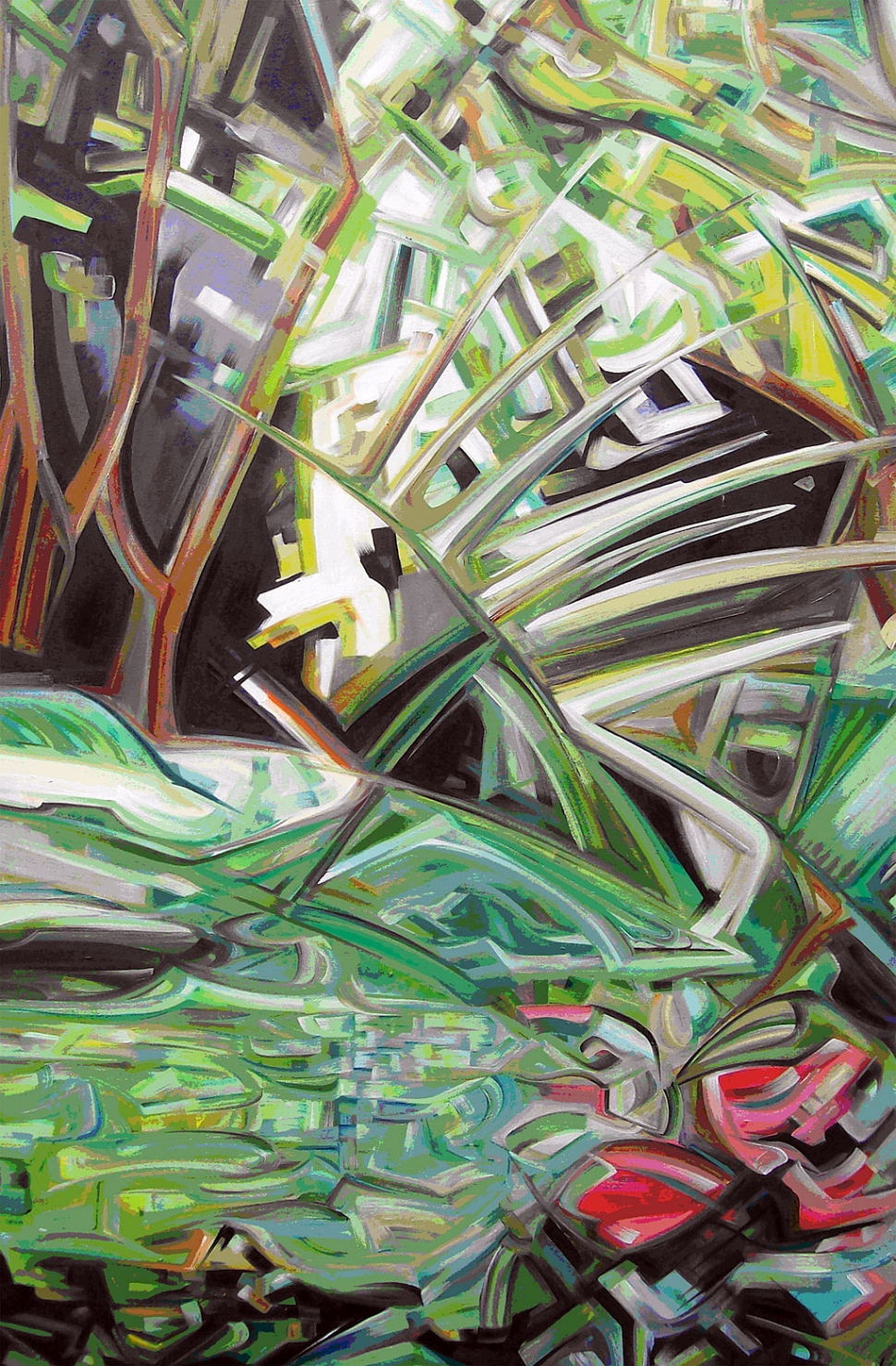 "Spring Garden", oil on canvas by Jack Halbert
By Gazette Staff Writer — Tuesday, March 24th, 2009
Jack Halbert's original oil paintings and drawings will be at the Buenaventura Gallery from March 31 through April 26 with a special artist reception on Saturday, April 4, 2009. April 4 is the 55th year anniversary of Buenaventura Art Association and there will be a special celebration of that event as well. In addition, Halbert will be present during First Friday Gallery Crawl on Friday, April 3 and during the City of Ventura's Spring Artwalk on Saturday, April 25 and Sunday April 26.
Halbert's works utilize abstract design elements similar to early 20th century painters such as Severini and Cezanne. Futurist painters broke light and color into stripes and marks – the cubists developed this further into expressing energy into every stroke of color.
Halbert's energetic style is a natural result of his energetic personality. Halbert attended art school as a young man in Detroit and later became President of his family's large sign company and real estate development company. A wish for a change of scenery brought him to California where he stumbled into the world of film and RV and became an actor. He later became entranced with Ventura and moved here devoting himself to his art. He is currently President of Buenaventura Art Association.
He is an accomplished painter and graphic designer and has won many painting competitions. His works are in numerous public and private collections throughout the United States. This is Halbert's first solo exhibit in Ventura.
The Buenaventura Gallery is located at 700 E Santa Clara St. in downtown Ventura. Hours are Tues – Friday from noon – 5 pm and Saturday from 11 am to 5 pm. For more information, visit their website at www.BuenaventuraGallery.org. Buenaventura Art Association is celebrating 55 years of great art!