Italian tour of Cal Lutheran exhibit offered
By Anonymous — Monday, October 26th, 2015
Show highlights influence of artists on each other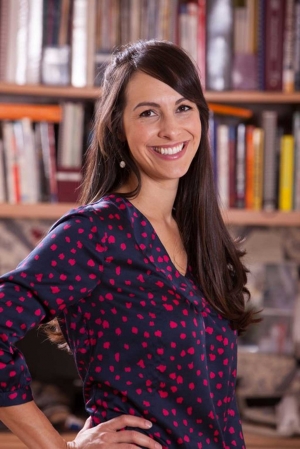 Brittany Corbucci
THOUSAND OAKS, CA - An art and language educator will lead a free tour in Italian of an exhibit at California Lutheran University from 10:30 to 11:30 a.m. Nov. 11.
Brittany Corbucci, an Italian instructor at Pepperdine University and the art education and museum coordinator at the Pepperdine Center for the Arts, will guide visitors through "Transmission: Secrets of the Studio" in the William Rolland Gallery of Fine Art. Corbucci, who studied Italian at the Università per Stranieri di Perugia in Italy, is the adviser for Pepperdine's Cultural Italian American Organization (C.I.A.O.), which promotes the study of Italian language, heritage and culture.
"Transmission," which will run Oct. 30 through Jan. 21, highlights the ways artists inspire each other. It features works by contemporary representational artists and some of the artists who inspired them.
The exhibit will feature paintings, drawings and sculptures by artists from the United States and Europe.Painter Daniel Graves founded and directs The Florence Academy of Art. Painter F. Scott Hess has works in the Smithsonian Institution, Los Angeles County Museum of Art and other public collections. Mixed-media artist Brad Kunkle of New York City was named one of the 25 Artists of Tomorrow by American Artist magazine in 2012. Internationally celebrated sculptor Richard MacDonald will concurrently exhibit a dozen of his sculptures along a path between the Rolland Gallery and the Kwan Fong Gallery of Art and Culture on campus. Norwegian Odd Nerdrum is considered by many as one of the greatest living representational painters and his work is collected by museums including The Metropolitan Museum of Art in New York, the San Diego Museum of Contemporary Art in San Diego and the Gothenburg Museum of Art in Sweden. Jon Swihart received commissions to paint portraits of Walter Cronkite, Elizabeth Dole and Jack Lemmon. The paintings and prints of Ruth Weisberg are in several collections including the Met and Instituto Nationale per la Grafica in Rome. Painter Lea Colie Wight has earned multiple awards from the Portrait Society of America. Other artists include sculptors Lynn Christopher, Alicia Ponzio and Gary Weisman; painters Luke Hillestad, Hüicho Lé, David Molesky and Michael Pearce; and charcoal artist Annie Murphy-Robinson.
Alongside works by these current artists will be those of 16th- and 19th-century predecessors who provided inspiration. These artists are French painter William-Adolphe Bouguereau, Flemish sculptor Giambologna (Jean Boulogne) and French painters and sculptors Alexandre Falguière, Adrien Étienne Gaudez, Jean-Léon Gérôme and Antonin Mercié.
Admission is free. The gallery is located in William Rolland Stadium on the north side of Olsen Road between Campus Drive and Mountclef Boulevard. For more information, contact Rachel T. Schmid at 805-493-3697 or rtschmid@callutheran.edu or visit CalLutheran.edu/rolland.