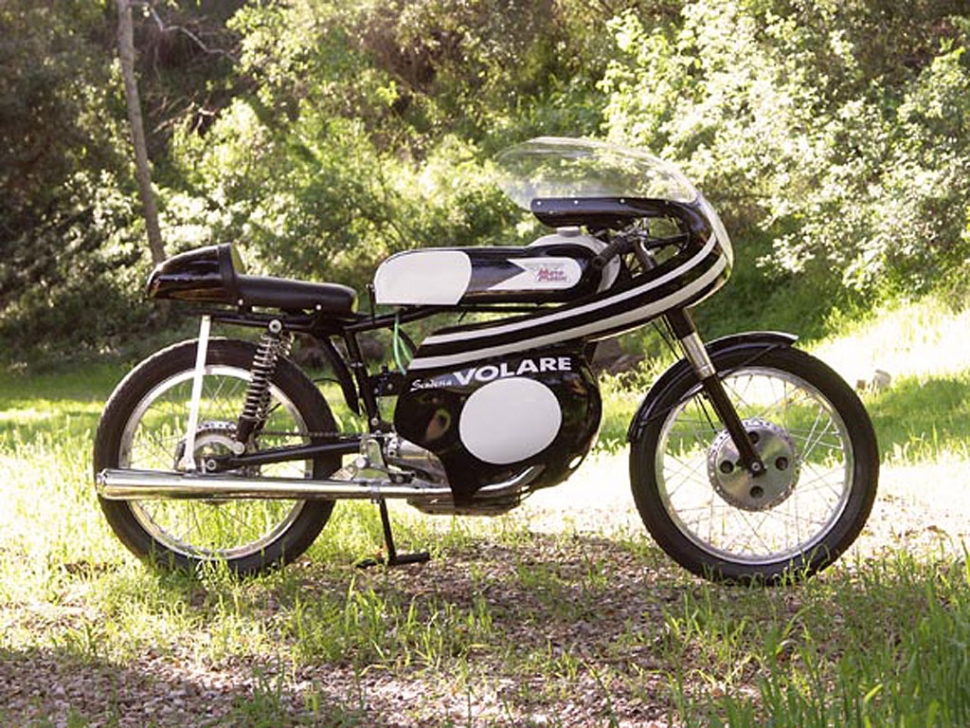 By Gazette Staff Writer — Wednesday, June 3rd, 2009
Incredible Classics To Modern Marvels
The California Oil Museum is pleased to announce the exciting new exhibit, "Italian Motorcycles: Incredible Classics to Modern Marvels" opening July 3rd and will run through September 27th. Opening Reception will be Friday, July 3rd from 4-7pm at the California Oil Museum 1001 E. Main St., Santa Paula, California. Admission is $4 for adults, $3 for seniors, $1 for students ages 6-17 and 5 and under are free.
The motorcycle exhibit is a collaboration of two collectors, Guy Webster and Daniel Shoenewald, whose collections are extensive. Picked from these collections are classic beauties such as a 1959 Moto Morini Corsa, a 1956 Mondial, a 1955 Ducati Silverstone Super, a 1954 Bianchi Tonale, and a 1953 MV Augusta, . In the modern selection we will be displaying a '97 Moto Guzzi Daytona RS, a Ducati 999 Fila, a Donna Karen special '98 Ducati 748L as well as many others.
These Italian motorcycles will take your breath away and inspire you to get the wind in your hair!
The motorcycles that come out of Italy are simply unlike any other type of motorcycle made in any part of the world. Regardless of what company or what model is in question, when you see an Italian motorcycle you simply know it for what it is. From the elegant and regal way that the companies handle small details to the overall inventive compact designs, Italian motorcycles stand out extremely well from their international counterparts.
In the 1950s, streamlining began to play an increasing part in the development of racing motorcycles and held out the possibility of radical changes to motorcycle design. NSU and Moto-Guzzi were in the vanguard of this development both producing very radical designs well ahead of their time.[8] NSU produced the most advanced design, but because of the deaths of four NSU riders in the 1954–1956 seasons, they abandoned further development and quit Grand Prix motorcycle racing.[9] Moto-Guzzi produced competitive race machines, and by 1957 nearly all the Grand Prix races were being won by streamlined machines. Recent years have also seen resurgence in the popularity of several other brands sold in the U.S. market, including Aprilia, Moto-Guzzi, MV Agusta and Ducati. Additionally, the small-capacity scooter is very popular through most of the world. The Piaggio group of Italy, for example, is one of the world's largest producers of two-wheeled vehicles.
One of the early innovators of rock-and-roll photography, renowned photographer Guy Webster has spanned the worlds of music, films and politics in a stellar 40-year career. While shooting album covers and billboards for groups that included The Rolling Stones, The Mamas and the Papas, The Beach Boys, The Byrds, The Doors, Simon & Garfunkel and Chicago, he also photographed such film legends as Rita Hayworth, Dean Martin and Natalie Wood.
As the primary celebrity photographer for hundreds of worldwide magazines, Webster's artistry has captured a vast range of talent and luminaries from Igor Stravinski, Truman Capote and Zubin Mehta to Barbara Streisand, Jack Nicholson, Candice Bergen, Michelle Pfeiffer and Ted Danson. Presidential subjects have included Ronald Reagan and Bill Clinton.
Today, Webster is still shooting in his studio in Venice, California, while pursuing his passions for family and vintage motorcycles. A documentary about his photographic work is in progress, with past and upcoming gallery exhibits in Spain, Italy and England, as well as Martha's Vineyard, New York and California.
Daniel Shoenwald has been a serious collector of motorcycles since 1993 and is the founder of Advanced Motion Control in Camarillo, California. Advanced Motion Controls (AMC) is a world leading servo drive manufacturer providing solutions for motion control.
Daniel not only collects one-of-a-kind motorcycles from Norton's to Honda's, but he loves to ride them, too. "When I was a kid all I wanted to do was play baseball, then I saw my first motorcycle. I literally put down the glove that day and got on my first motorcycle and never went back." Daniel is very active in the Camarillo community and his latest act of charity was helping to build the new YMCA in Camarillo.
You can see Guy's and Daniel's fabulous motorcycles at the California Oil Museum from July 3rd to September 27th. To arrange a group to view the museum, please call 805-933-0076 ext 291 or e-mail Jeanne Orcutt at jorcutt@ci.santa-paula.ca.us.