Italian film next in Cal Lutheran festival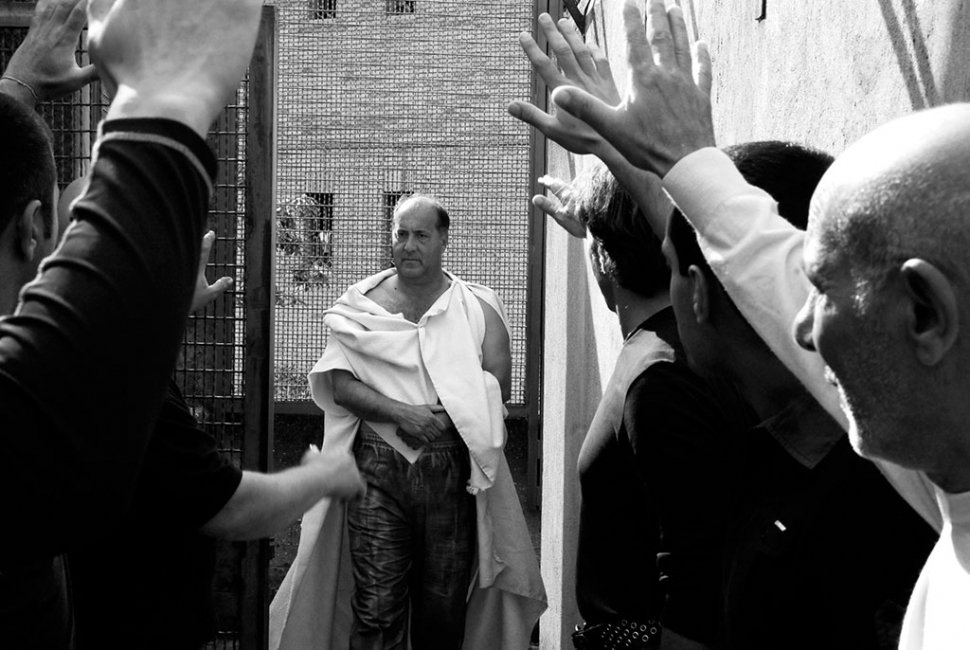 Julius Caesar (Giovanni Arcuri) faces his friends and countrymen on the yard in Rebibbia prison in a scene from "Caesar Must Die."
By Gazette Staff Writer — Monday, November 3rd, 2014
'Caesar Must Die' follows prison inmates staging play
THOUSAND OAKS, CA - California Lutheran University will present a free showing of an Italian movie about inmates staging Shakespeare's "Julius Caesar" on Wednesday, Nov. 12.
"Caesar Must Die," in Italian with subtitles, will be shown at 7 p.m. at the Carmike Thousand Oaks 14 as part of the university's second annual International Film Festival.
The 2012 film explores the transformative power of art under the most challenging of circumstances. Paolo and Vittorio Taviani filmed the drama-within-a-drama in Rome's Rebibbia Prison, where inmates are preparing to stage "Julius Caesar." After a competitive casting process, the prisoners begin exploring the text, finding parallels to their own lives in its tale of fraternity, power and betrayal. Hardened criminals, many with links to organized crime, the actors find great motivation in performing the play. During the rehearsals, photographed in nooks and crannies within the prison, the inmates work through their own conflicts.
A unique blend of narrative and documentary, the film follows real-life prison inmates. The film was scripted, but the inmates use their real names and recite their own stories when they are introduced at rehearsals. Most of the film is in black and white.
"Caesar Must Die" won the Golden Bear at the 62nd Berlin International Film Festival and five David di Donatello Awards from The Academy of Italian Cinema including Best Film and Best Director.
Cal Lutheran's Department of Languages and Cultures is sponsoring the festival.
The doors will open at 6:30 p.m. Carmike Thousand Oaks 14 is located at 166 W. Hillcrest Drive.
For more information, contact Brittany Asaro at basaro@callutheran.edu or Sheridan Wigginton at 805-493-3358.