International art conference to start Nov. 1
By Anonymous — Wednesday, October 21st, 2015
Speakers include activist, curator, neuroscientist, sculptor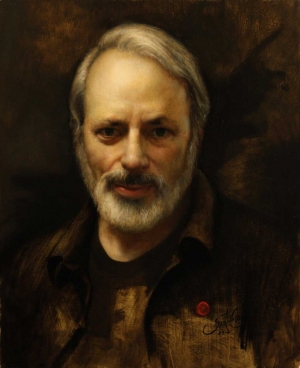 Keynote Speaker Fred Ross
VENTURA, CA - Keynote speakers at The Representational Art Conference 2015 to be held Nov. 1-4 will include an activist, a curator, a neuroscientist and a sculptor, as 350 international attendees try to identify the guiding principles of art after postmodernity.
The theme of the third in a series of conferences presented by California Lutheran University is "Rock Solid: Finding the Aesthetic Foundations of Contemporary Representational Art." Discussions, presentations and demonstrations at the Crowne Plaza Ventura Beach will illuminate a search for aesthetic themes that connect contemporary works. Participants will include academics, artists, collectors, critics and curators.
The keynote speakers will be curator Elliot Bostwick Davis of the Museum of Fine Arts in Boston, internationally celebrated sculptor Richard MacDonald of Monterey, New Jersey-based Art Renewal Center (ARC) Chairman Fred Ross and London-based Institute of Neuroesthetics Founder and Director Semir Zeki. Davis led her curatorial staff in opening the four-level Art of the Americas Wing in 2010 and has mounted a variety of installations, including the first major exhibition of 19th-century American painting in Italy. MacDonald works with ballerinas, athletes and acrobats to create sculptures of them in motion. Ross founded ARC in 2000 to promote classical realism in contemporary art through advocacy, education, research and training. Zeki founded his institute at University College London to study the relationship between art and the mind.
Other presenters and panelists include curator Joseph Bravo, critic Peter Frank, museum director Michael Zakian and artists Candice Bohannon, Max Ginsburg, F. Scott Hess, Julio Reyes, Alexey Steele and Ruth Weisberg.
Several accomplished artists will demonstrate their skills, including draftsman David Kassan, Chinese brush painter Nan Liu, sculptor Alicia Ponzio, watercolorist Mario Robinson and painters Ginsburg, Jeremy Lipking, Tony Pro, Conor Walton and Lea Colie Wight.
The conference kicks off with a paint-out at the Ventura Pier and includes visits to galleries and museums throughout Ventura County. During an excursion to Cal Lutheran's Thousand Oaks campus, participants will visit artist-in-residence Brad Kunkle at the Kwan Fong Gallery of Art and Culture, stroll through MacDonald's outdoor exhibit "Sculpture | Walk" and take in the "Transmission: Secrets of the Studio" show in the William Rolland Gallery of Fine Art that was organized in conjunction with the conference.
Cal Lutheran faculty members Michael Pearce and Michael Lynn Adams organized the first conference in 2012 to address what they identified as a lack of critical appreciation of representational art and to explore the new directions it might take.
For more information or to register, visit trac2015.org.