History of Ventura County Fair & Seaside Park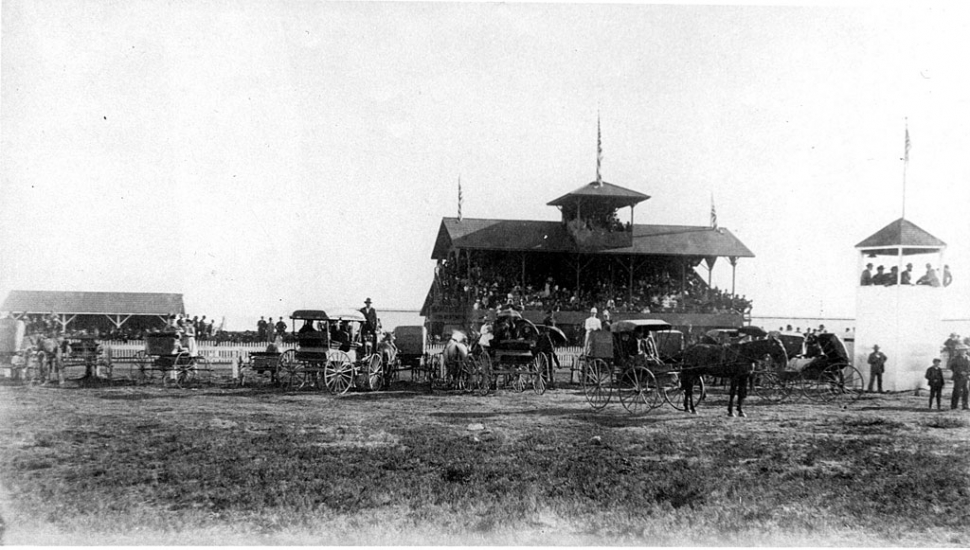 By Gazette Staff Writer — Wednesday, August 5th, 2009
Topic of Journal's Newest Issue
Never before published historical photographs of the Ventura County Fair and its Seaside Park location highlight the Journal of Ventura County History's new issue, which explores the beloved county institution and how it was able to survive and thrive.
A subscription to the twice-yearly journal is one of the benefits of Museum of Ventura County membership. Additional copies of The Ventura County Fair edition may be obtained for $7.95 each, by calling the museum's store at (805) 653-0323 ext 24. Quantities are limited.
Using rare photographs and new research about the people involved in the early fairs, the journal traces the Ventura County Fair's evolution since it was first held in 1874. Readers will discover why it was held at Pierpont Bluffs and Hueneme before coming to its present home at Seaside Park, and learn about a plan in the 1970s to move the fair to Camarillo. Journal Editor Patty Colman, a Ventura County native and assistant professor of history at Moorpark College, explains that the journal issue examines community activism during the 1970s, 80s, and 90s, to keep the fair at Seaside Park. The journal also touches on the history of the park, which is located on land donated by the Foster family in 1909. The two Quonset huts that still dominate the park landscape today are airplane hangers installed just after World War II.
Last year the twice-yearly Journal of Ventura County History became a joint venture of the Museum of Ventura County and Moorpark College. Prior to that, the museum's Historical Society published it for 53 years as The Quarterly.