Harbor Village Gallery opens its "Artisan Store"
By Gazette Staff Writer — Wednesday, July 16th, 2008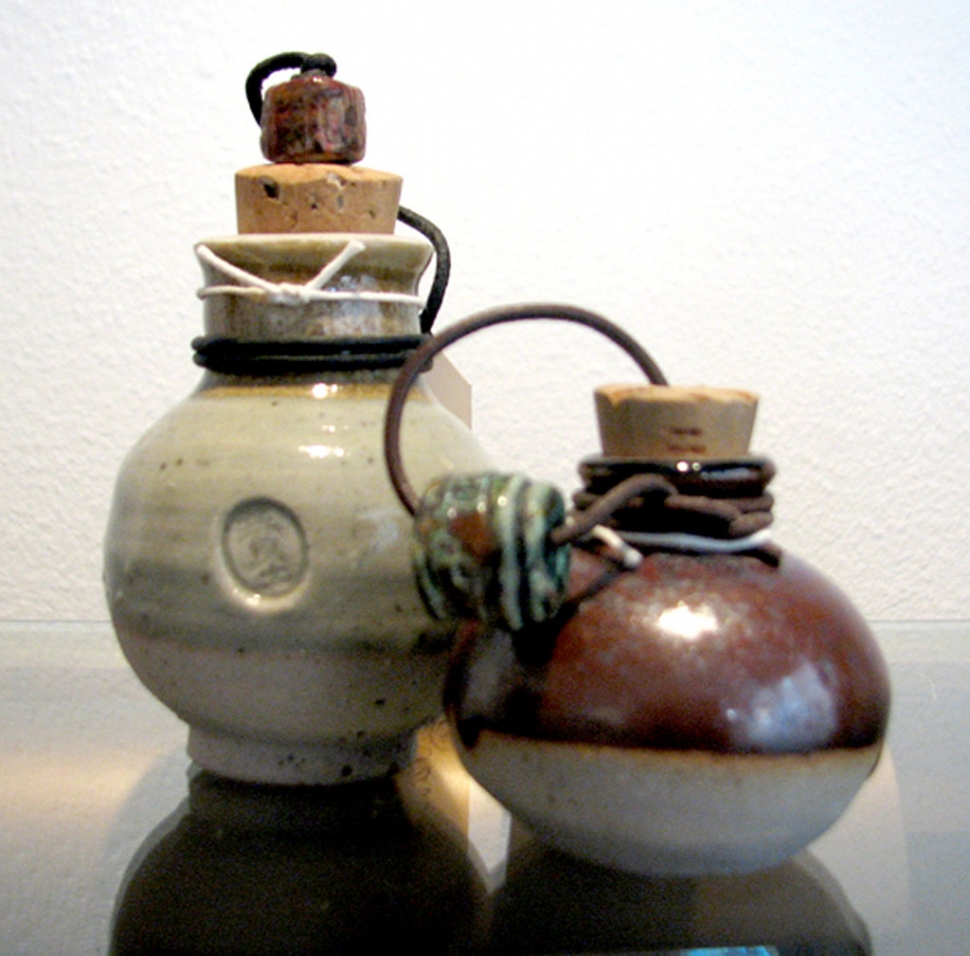 Miniature Stoneware Pots by Pete Gerard.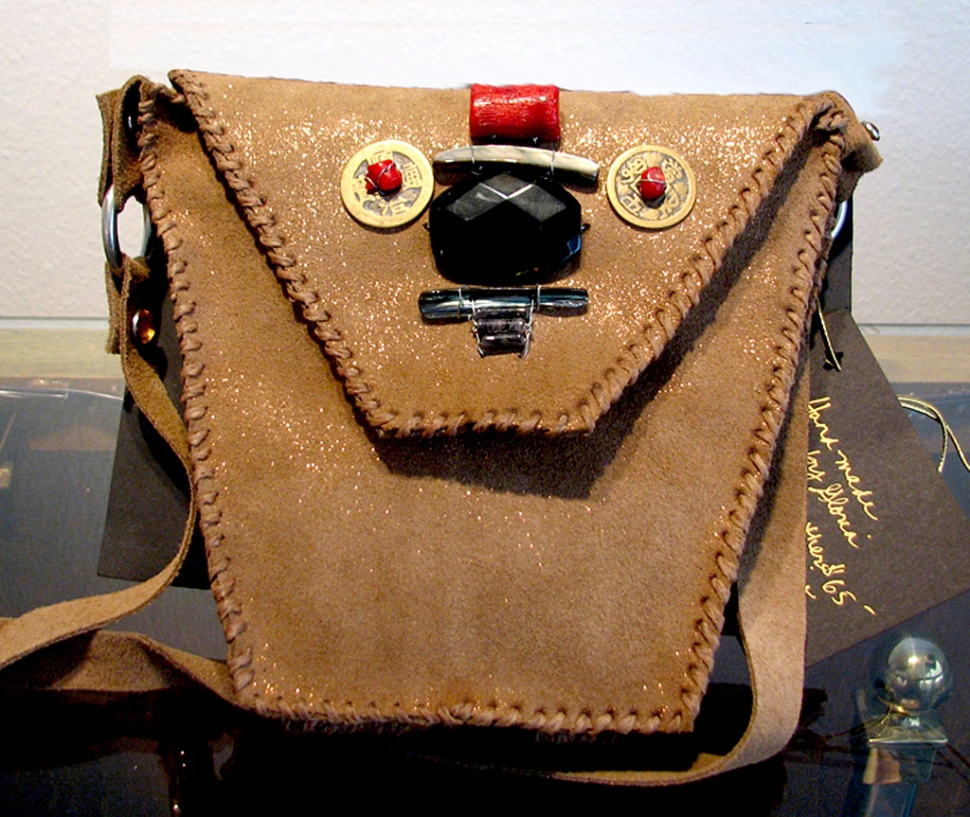 Suede Handbag with beaded embellishment by Gloria Rupio.
The Buenaventura Art Association's popular exhibit space, the Harbor Village Gallery, is expanding to include a select collection of artisan-crafted items in its new Artisan Store. All items are individually crafted by local artists and artisans and include ceramics, art glass, exceptional jewelry, one-of-a-kind apparel and accessories, home décor and limited edition digital art prints.
Since 1954, the BAA has been an integral part of the Ventura County art scene. From the beginning, it has been a non-profit artist cooperative, offering venues for local artists of all stages of development to exhibit and sell art. It offers the viewing public monthly exhibits featuring individual solo artists, student artists, member group shows, and special events and fundraisers. The very popular "Who Got Framed?" fundraising event, which will be held in November, raises money for scholarships for local art students.
BAA's executive director, Christine Beirne, says "The Artisan Store, at the Harbor Village Gallery, offers our member artists an opportunity to showcase their versatility. Our multi-talented members often enjoy creating functional art, useful things that can truly enhance your dining table, decor or wardrobe." In conjunction with this new space, the Harbor Village Gallery will be sponsoring a "Grand Re-Opening Event" on July 25-27, with very appealing discounts on unique merchandise, plus refreshments and drawings to win original creations. In addition, the event will feature "Art In Action", on-site creation of pottery, charcoal portraits, jewelry and more.
The Harbor Village Gallery and Artisan Store is located at 1591 Spinnaker Drive Suite 117C in Ventura's Harbor Village shopping complex. Hours are Monday, Wednesday and Thursday from 12-5 pm and Friday thru Sunday 11-6 pm (closed Tuesdays). For more information, call the gallery at 805-644-2750 or visit their website at www.BuenaventuraGallery.org.