Get "In the Mood" to "Swing Into Spring" with a Big Band-style gala benefit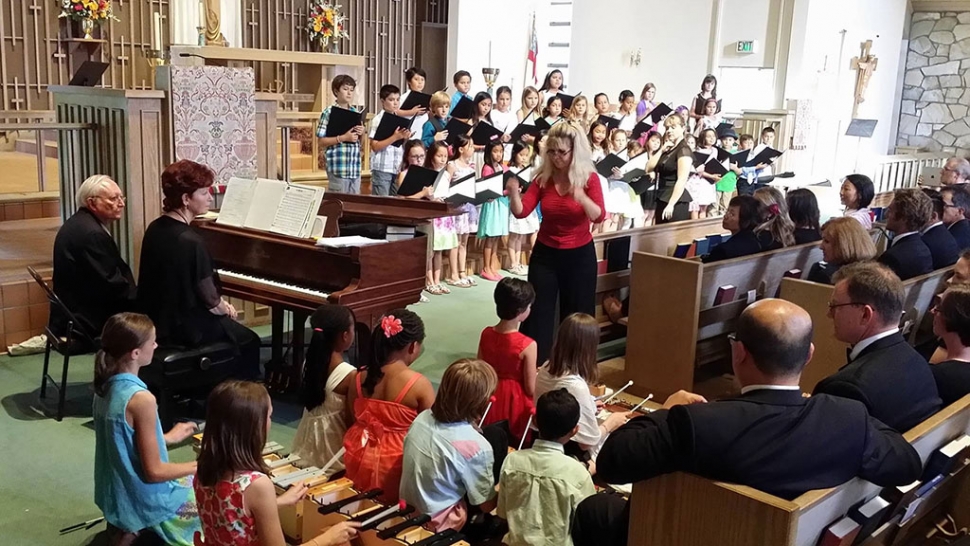 By Gazette Staff Writer — Tuesday, May 12th, 2015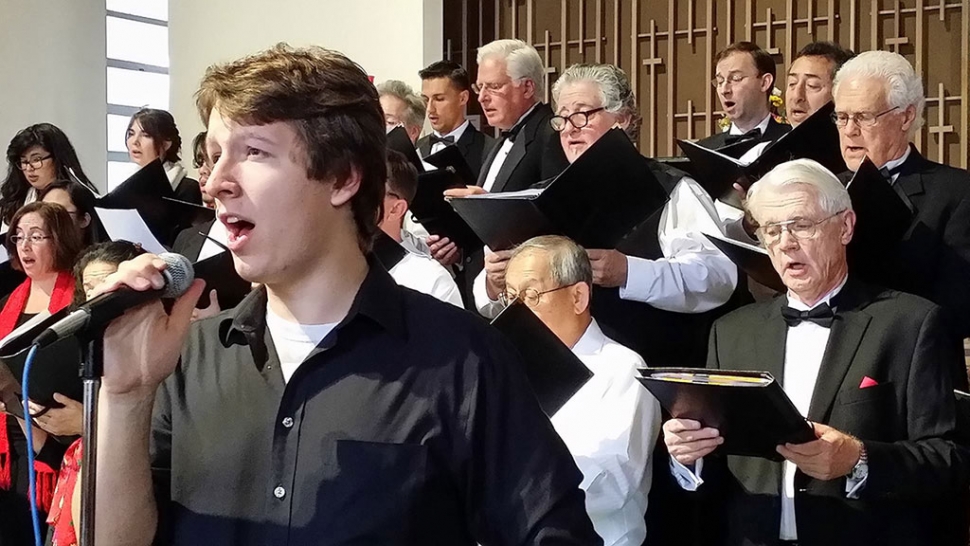 Camarillo, CA - CSU Channel Islands (CI) music lecturer and professional musician Steve Marsh and his seven-piece "Hep Cats Swing Band" will help boogie the night away Sunday, May 17 during the Channel Islands Choral Association (CICA) "Swing Into Spring" fundraising gala.
The CSU Channel Islands Choir, directed by CI music lecturer KuanFen Liu, D.M.A. (Doctor of Musical Arts), will also transport guests back to the 1930s and '40s with classics like "In the Mood," "String of Pearls," "Sentimental Journey," "Boogie Woogie (Bugle Boy)" and dozens of other favorites that will get you on your feet to cut a rug on the dance floor.
"The swing feel is very contagious and lends itself to dancing," said Marsh, who helped organize the benefit. "We've got a soloist, Tony Galla from New York," Marsh said. "He sings all the Frank Sinatra songs and does a killer Ray Charles."
"Swing Into Spring" will be from 5 to 8 p.m. at Camarillo's Freedom Center at 515 Eubanks Street in Camarillo. Vintage clothing is not necessary, but encouraged!
Also on the program is the Pleasant Valley School District Chorus, who learned how to scat sing and bebop for their part of the show under the direction of their conductor, professional musician Daniel Newman-Lessler of Somis with help from CI student Jonas Lee, who carries a double major in Performing Arts and Sociology.
The $50 price of admission ($35 for students or seniors 65+) also gets your choice of dinner catered from Manhattan of Camarillo restaurant; Chester's Asia Chinese Restaurant and appetizers from the Adolfo Grill.
Enjoy a "Rocket Fizz" root beer float or a vintage cocktail from a no-host bar. Institution Ale Company will be supplying beer and a CICA patron has donated wine.
This is the first year the annual fundraising event has been open to the public. Money raised from "Swing Into Spring" supports the CICA, which in turn supports music education for local elementary school students.
The non-profit CICA funds the Pleasant Valley School District Chorus. Also, in collaboration with CSU Channel Islands, CICA also supports the CSU Channel Islands Choir, which is open to students, faculty, staff and members of the community.
Liu believes it's important to be all-inclusive and to serve everybody from eight years old to 80 because of the magic of music.
"Everybody comes here once a week from different backgrounds to harmonize and sing," Liu said. "That's powerful. They are communicating with their souls through music. Even though we have all these computers and gadgets, human beings long for those kinds of connections."
For tickets, click on www.cicachoir.org or call Libby Scott at 805-312-9130.
About California State University Channel Islands
CSU Channel Islands (CI) is the only four-year, public university in Ventura County and is known for its interdisciplinary, multicultural and international perspectives, and its emphasis on experiential and service learning. CI's strong academic programs focus on business, sciences, liberal studies, teaching credentials, and innovative master's degrees. Students benefit from individual attention, up-to-date technology, and classroom instruction augmented by outstanding faculty research. CI has been designated by the U.S. Department of Education as a Hispanic-Serving Institution and is committed to serving students of all backgrounds from the region and beyond. Connect with and learn more about CI by visiting CI's Social Media.
The California State University (CSU) will reach a significant milestone of 3 million alumni during commencement in spring 2015 and has launched the world's largest yearbook. The Class of 3 Million online yearbook is an interactive platform where alumni can create a profile and connect with the millions of other alumni from the 23 CSU campuses across the state. Alumni who sign up for the yearbook will also be entered into a special contest to win one of three $10,000 scholarships for a current or future student, sponsored by Herff Jones. For more information about the yearbook and the Class of 3 Million, visit https://classof3million.calstate.edu/