Gerardo Segismundo's "Rhythm And Performance" At The Buenaventura Gallery - Includes An Opera Performance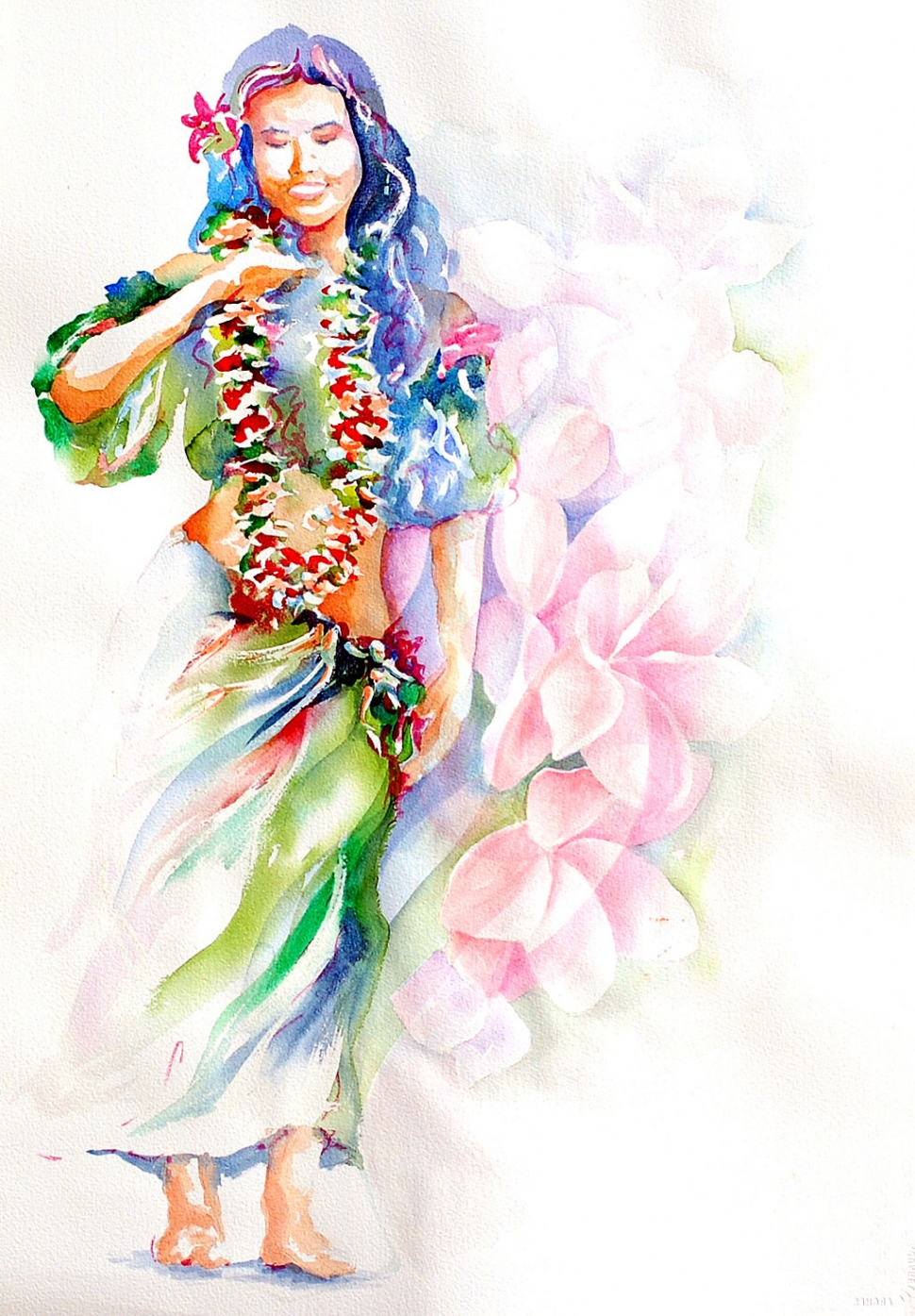 "Gently Swaying", watercolor by Gerardo Segismundo.
By Gazette Staff Writer — Wednesday, August 19th, 2009
"Rhythm and Performance," a solo exhibit by Gerardo Segismundo will be at the Buenaventura Gallery from August 18 – September 12, 2009. A reception for the artist will be held on Saturday, August 22 from 4 – 7 pm. As a special treat, an opera singer will perform during the reception.
Segismundo's unique interpretation of "Rhythm and Performance" stems from his extensive art training, observant eye as well as his piano and percussion abilities. Throughout the years, he has developed a strikingly unique style characterized by strong clean forms, light, shadows and color that creates vibrancy within his rendition. His artworks display extraordinary detail while portraying his unique interpretation of the subject. Over the years, his skill and perception have evolved to the point where he is now a true master of line and color. He has used oils, acrylics, watercolors, pens, colored pencils, pastels and charcoals.
Segismundo was born in the Philippines in 1962. His interest and passion in art became apparent in his earliest days of childhood where he started painting birds and landscapes in watercolor. Stemming from the influence of talented parents and blessed by grandparents and great grandparents who are both artistically and musically inclined, he drew well from an early age and was naturally gifted.
Segismundo has studied in the field of psychology and medicine while polishing his aesthetic skills under the guidance and tutoring of distinctive, accomplished artists in the Philippines including Teodorico Cumagon Jr.and famous portrait artist Henry Dizon. He further enhanced his skills in Los Angeles through extensive formal training in figure painting and gesture drawing under Samuel Goffredo, impressionism and abstraction under Renee Amitai, and years of animation, digital imaging and graphic design. He went on to develop his own unique style incorporating impressionism, expressionism, and cubism in his creations, resulting in meticulously executed fine art.
The Buenaventura Gallery is located at 700 E Santa Clara St. in downtown Ventura. Hours are Tues – Friday from noon – 5 pm and Saturday from 11 am to 5 pm. For more information, visit their website at www.BuenaventuraGallery.org. Buenaventura Art Association is celebrating 55 years of great art!