The Gerald Zwers One Person Art Contest at The Buenaventura Gallery
By Gazette Staff Writer — Monday, March 15th, 2010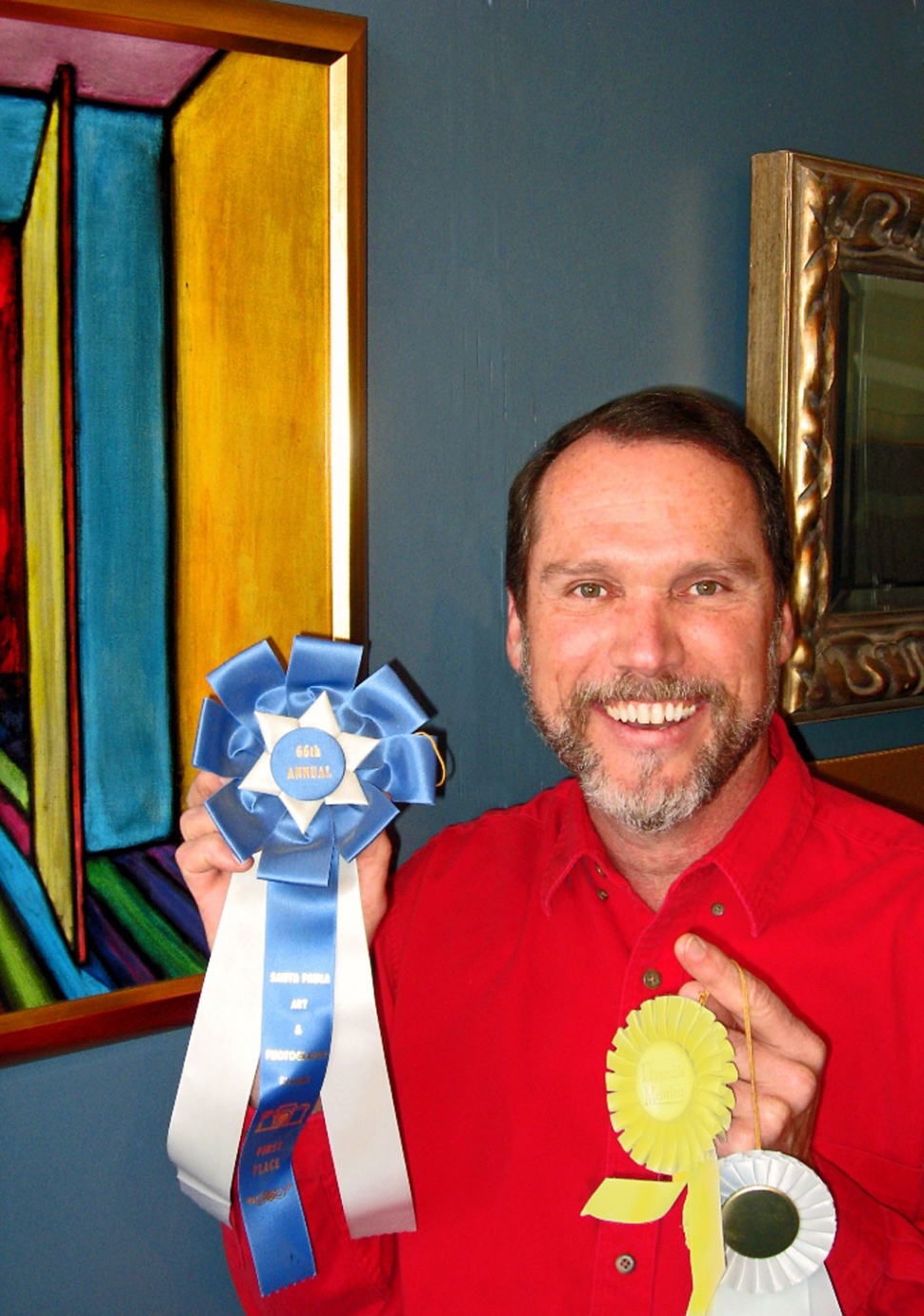 Gerald Zwers
The Gerald Zwers "One Person Art Contest" will be at the Buenaventura Gallery from Tuesday, April 30 to Saturday, April 24, 2010. Opening reception is Friday, April 2, from 5 – 8 pm. Gallery events also include art giveaways and raffles during Ventura's Spring ArtWalk on Saturday, April 17, 12 – 9pm and Sunday, April 18, 12 – 5pm.
The Buenaventura Art Gallery will be hosting a most unusual show by Award-winning artist and author, Gerald Zwers. The artist will give away over 100 works of art during the four week event, which is planned as a fund-raising benefiting the following local non-profits: Ventura Hillside Conservancy, the Ventura Film Society and Focus on the Masters. The Gerald Zwers "One Person Art Contest" will showcase the creative range of the human mind, with fun events designed to generate good for our community. There will be lots of prizes and free gifts.
Hard-working and tremendously dedicated, Zwers' abundant creativity typically generates several hundred works of art each year. This impressive multi-media output includes paintings that range in size from postage stamp-sized miniatures to large public murals. His subject matter includes traditional landscapes and seascapes, often painted on location in plein-air style, as well as large studio designed contemporary concept pieces and abstracts. His sculptures include a series of almost 1,000 two to twelve inch terra cotta figurines, as well as large internally-lighted sculptural pieces, often found in hotels or other public places. A number of his works have been installed in various municipal venues, such as the Ventura Beach Crown Plaza. The owner of five previous galleries in California with a background in art conservation, Zwers' works has been acquired by collectors in nearly all fifty states as well as nine foreign countries.
This will be Zwers first solo show with the Buenaventura Art Association.
The Buenaventura Art Gallery is located at 700 E. Santa Clara Street, Ventura, CA 93001. Hours are Tues – Friday from noon – 5 pm and Saturday from 11 am to 5 pm. Open for Spring ArtWalk April 17, 11 am to 9 pm and April 18, 12 to 5 pm Please call (805)648-1235 or visit www.buenaventuragallery.org.