Gallery to feature late artist's work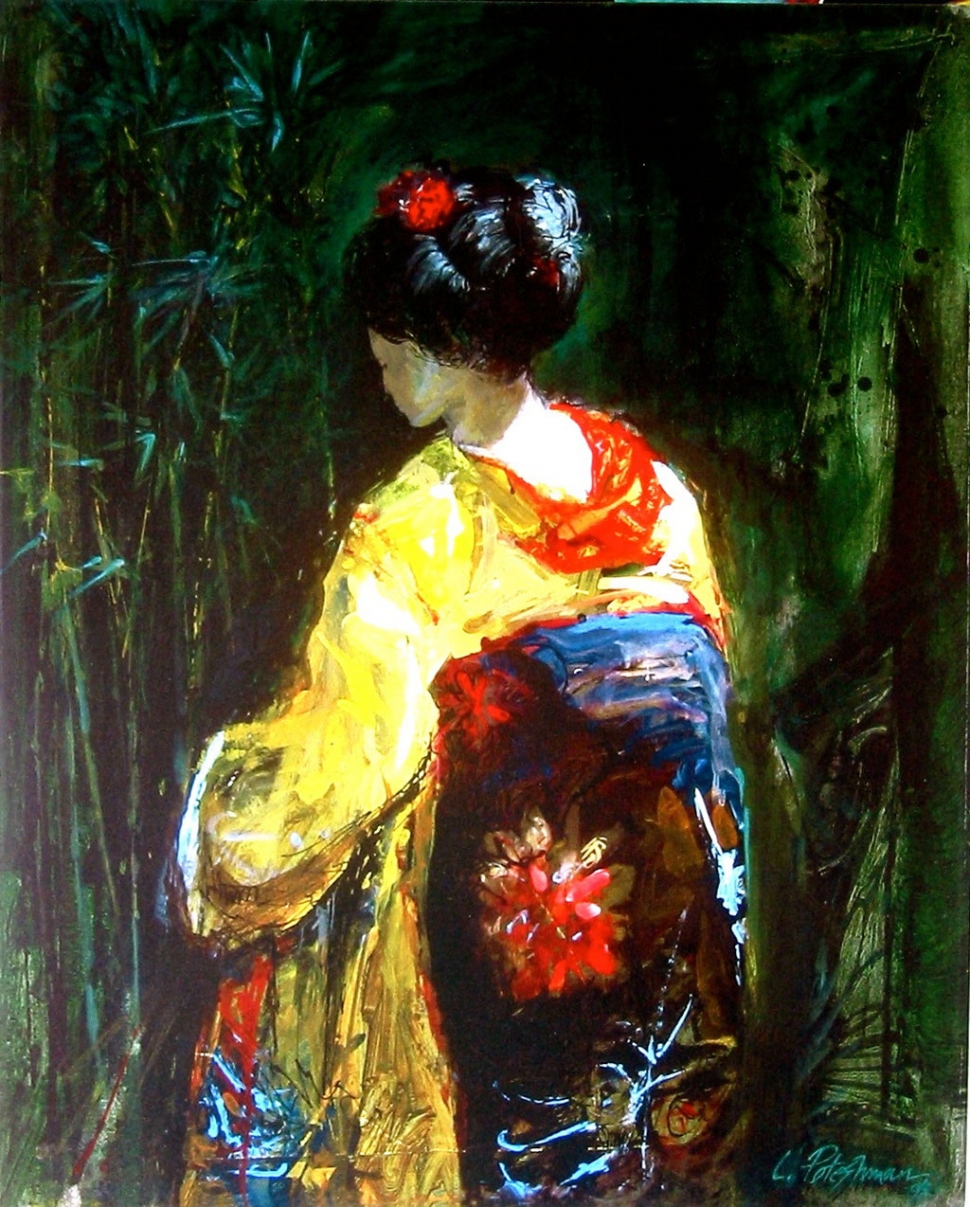 By Gazette Staff Writer — Tuesday, January 27th, 2015
Buenaventura Art Association will present a selection of works by the late Len Poteshman in a Feb. 10-March 7 exhibition at the Buenaventura Gallery in downtown Ventura.
A prolific Ventura artist for more than a decade, Poteshman was 88 at the time of his death of brain cancer in August 2014. His longtime life partner and studio mate, sculptor Linda Carson, is curating the show from the collection of Poteshman's daughters, Neila and Mica, who inherited his paintings and sculptures. There will be a reception in connection with the show from 5-7 p.m. Feb. 21.
Poteshman aspired to be a concert violinist, but broke both hands badly in an airplane accident after being drafted during World War II. So he pursued an art career instead, studying at the Chicago Art Institute, American Academy of Arts and Chouinard Art Institute before earning his Master of Fine Art degree at the University of Guadalajara under the G.I. Bill.
He painted portraits in Mexico for a time before moving back to the States, where he became a deputy in the Los Angeles Sheriff's Department, moving up the ranks during a 25-year career. Poteshman's art background became part of his work: He sketched crime suspects from witness descriptions, sculpted representations of victims' wounds and re-created crime scenes for investigations. He also worked undercover on art fraud cases with the FBI and other agencies.
After retiring from law enforcement, Poteshman taught art in Los Angeles until relocating in 2001 to Ventura. Figures remained a frequent theme in his paintings, and he often used acrylics and epoxy to create sculptural canvases.
The posthumous exhibition of Poteshman's art will be at the Buenaventura Gallery, 700 E. Santa Clara St., which is open 11 a.m. to 5 p.m. Tuesdays through Saturdays. For more about BAA shows, art opportunities and joining the nonprofit artists' cooperative, visit www.buenaventuragallery.org.