Former CI co-workers pair ancient with modern media in show titled "Rendered Into Pieces"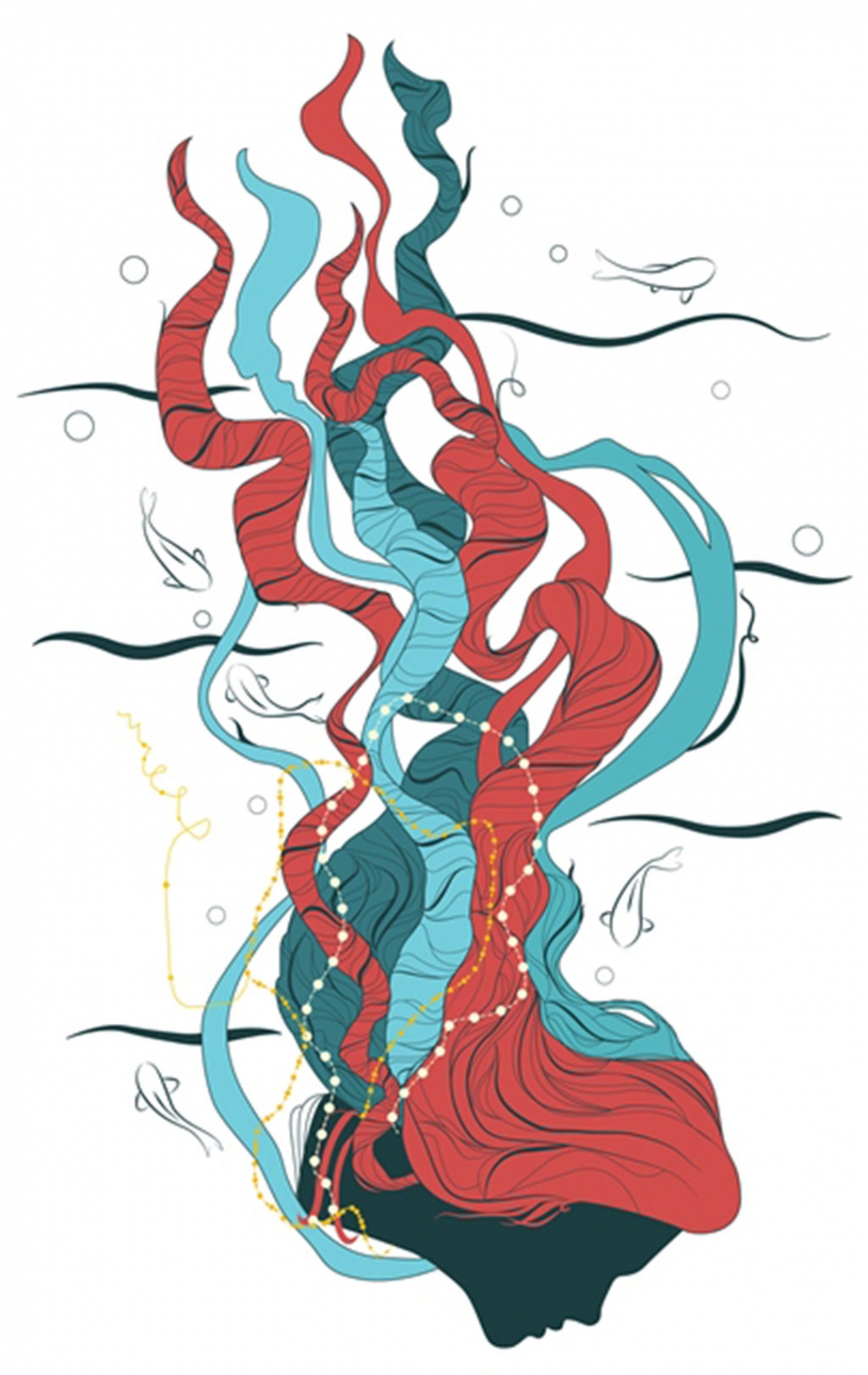 By Gazette Staff Writer — Monday, February 9th, 2015
Camarillo, CA - When she needed advice, Jerilee Petralba would always stop by Kathy Musashi's office at CSU Channel Islands (CI).
"When I was a student, I would bounce ideas off her," Petralba, 35, said.
Later, Petralba came to work at CI in the same building and her friendship with Musashi flourished. They were 30 years apart in age, but shared a love of art.
Musashi was a quilter and Petralba was studying for a degree in graphic design at CI.
Almost 11 years after they met, both women have distinguished themselves as artists and have, for the first time, collaborated on an exhibit called "Rendered Into Pieces."
The show, which opened Jan. 26 and runs through Feb. 18, has an opening reception Thurs., Feb. 12 from 6 to 8 p.m. at the CI Palm Gallery at 92 Palm Drive in Camarillo.
The exhibit combines Musashi's work—a modern take on the traditional art of quilting— with Petralba's work in cutting edge digital design.
"It is like an exploration between quilting and digital," Petralba said. "We've never created anything together before."
Both women discovered their art as a second career. Petralba earned her degree in liberal arts at CI before returning to get another baccalaureate degree in graphic design, then began to create artwork with her graphic design skills.
Musashi discovered quilting as a young adult after taking a hiatus from sewing while raising her family.
"I sewed a lot as a kid," Musashi said. "Once I had to put a zipper in my kid's pants, that was the end of that," she said.
Musashi didn't realize how professional her pieces were until her coworkers arranged a one-woman quilt show for Musashi when she retired from CI in 2014.
"I got a lot of nice compliments," she said.
What: "Rendered Into Pieces" exhibit reception
Time: 6 to 8 p.m.
Date: Thurs., Feb. 12
Where: CI Palm Gallery
Address: 92 Palm Drive, Camarillo
For more: Call 437-2772 or click on: http://art.csuci.edu/gallery/camarillogallery.html.
About California State University Channel Islands
CSU Channel Islands (CI) is the only four-year, public university in Ventura County and is known for its interdisciplinary, multicultural and international perspectives, and its emphasis on experiential and service learning. CI's strong academic programs focus on business, sciences, liberal studies, teaching credentials, and innovative master's degrees. Students benefit from individual attention, up-to-date technology, and classroom instruction augmented by outstanding faculty research. CI has been designated by the U.S. Department of Education as a Hispanic-Serving Institution and is committed to serving students of all backgrounds from the region and beyond. Connect with and learn more about CI by visiting CI's Social Media.
The California State University (CSU) will reach a significant milestone of 3 million alumni during commencement in spring 2015 and has launched the world's largest yearbook. The Class of 3 Million online yearbook is an interactive platform where alumni can create a profile and connect with the millions of other alumni from the 23 CSU campuses across the state. Alumni who sign up for the yearbook will also be entered into a special contest to win one of three $10,000 scholarships for a current or future student, sponsored by Herff Jones. For more information about the yearbook and the Class of 3 Million, visit https://classof3million.calstate.edu/