First Woman to Surf Maverick's and Star of Chasing Maverick's Come to Ojai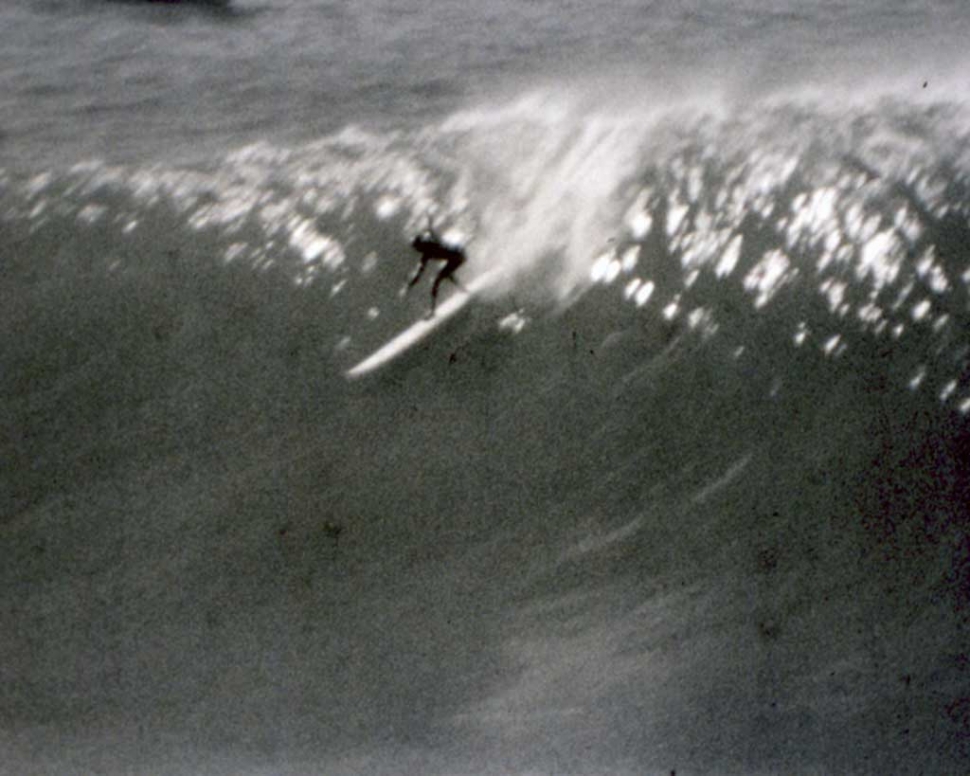 Sarah Gerhardt flies down the face of a wave at Maverick's. (photo: One Winter Story Archive)
By Gazette Staff Writer — Monday, September 12th, 2016
Sarah Gerhardt and Frosty Hesson to speak after screening of One Winter Story Maverick's surf documentary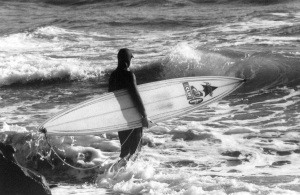 Sarah Gerhardt prepares to paddle a half mile out to sea to reach the lineup at Maverick's. (photo: Elizabeth Pepin Silva)
On Saturday October 8th at 7pm, at the Ojai Valley Grange, the Ojai-based production company On The Water Front Creative presents a big wave surf film night featuring the multi-award-winning documentary film, One Winter Story. Afterwards, film's star, big wave surf pioneers Sarah Gerhardt, and Frosty Hesson, who's mentorship of a young big wave surfer was depicted in the Hollywood film Chasing Maverick's, along with OWS filmmaker Elizabeth Pepin Silva, will be on hand to answer questions and talk about their lives and big wave surfing. This is a rare chance for the audience to meet these two surf legends in person.
One Winter Story is an unprecedented glimpse into the male-dominated world of big-wave surfing from an unusual and seldom seen perspective - a woman's. This hour-long documentary, experimentally shot on film, explores the life of big-wave surf pioneer and Ph.D scientist, Sarah Gerhardt, a relative unknown who made surfing history in 1999 as the first woman to surf Maverick's, the giant wave in Northern California. Using a montage of film and voice, One Winter Story traces Sarah's dramatic journey from poverty and despair to faith and forgiveness as she struggles to find her place both in the line up, and in the world.
The film has screened internationally and has won multiple film festival awards including grand prize at Europe's largest surf film festival in France, and the Jury Selection Award at the Santander Sports Film Festival in Spain.
Come join us for a fun night of California big wave sufing. As with all our surf film nights, part of the ticket sales benefits a local Ojai non-profit.
When: Saturday, October 8, 2016. Doors open at 6:30, Film begins at 7pm
Where: The Ojai Valley Grange Hall, 381 Cruzero Street, Ojai, CA
Tickets: http://onewinterstory.brownpapertickets.com
For More Information: Elizabeth Pepin Silva, otwfront@gmail.com