First Friday Ventura Gallery Crawl Opening And Happenings For June 6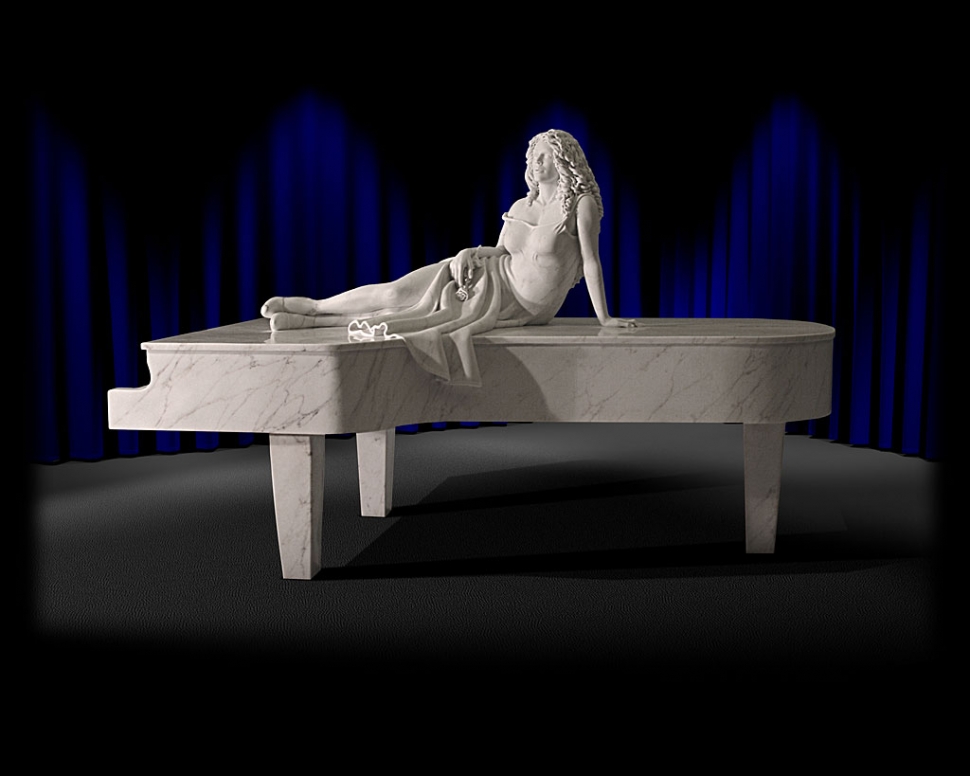 By Gazette Staff Writer — Wednesday, June 4th, 2008
First Fridays Ventura continues with a variety of exhibits and receptions for the public to attend. Every participating gallery/studio will have yellow balloons out front – so follow the balloons for an art-filled evening. New locations!
643 Project Space – closed for June & July. Reopens in August. www.643ProjectSpace.com. info@643projectspace.com or Monica Furmanski at 310-592-9127
Art Gallery of Grace – Mixed Media artist Lee Hodges studio and gallery. Refreshments provided during First Friday Gallery Crawl. Art Gallery of Grace. 1560 E Main St., Ventura, CA 805.302.3167
Artists Union - "Lucky" Soft opening May 2nd for First Friday. Members only exhibit. This is an open theme exhibit created especially for our members. This is always a very eclectic exhibit and a special feature of this competition (upstairs exhibit) will be the lucky juried group chosen to compete for awards and prize money. In addition, The City of Ventura Artists' Fellowship Showcase. An exhibit to honor all 2007/08 grant recipients which includes Brad Barron, Alison Casson, Zivana Gojanovic, Donna Granata, Hilda Kilpatrick, Jeanne LaRocco, Paul Lindhard, Amy Maloney, Teal Rowe, Stephen Schafer, Ralph Silerio & Larissa Strauss. Congratulation from you r sponsors, the San Buenaventura Artists' Union Gallery. Artists Union 330 South California Street Plaza, Ventura 805.643.3012 www.VenturaArtistsUnion.org
Bell Arts Factory – "The America Woman" traveling Colorado marble sculpture by Francisco Sotomayer. "The American Woman" is a life-size sculpture of a woman reclining atop a 10-foot long grand piano. The sculpture is carved from one 21-ton block of marble. The sculpture has traveled through Texas, Colorado, New Mexico, Utah, Kansas and other places. This is her first visit to Ventura. Sotomayer drives her on a flatbead – the sculpture is enclosed in a clear crate. In addition, Parmlee Gomez collage exhibit in the community room as well as artist studios. Bell Arts Factory 432 N. Ventura Ave. Ventura 805.258.1160 www.BellArtsFactory.com
Buenaventura Gallery – Scott Wynn's exhibit, "Central Coast Visions" will be at the Buenaventura Gallery from May 27 to June 21, 2008 with an opening reception on Friday, June 6 from 5 – 8 pm during First Friday Ventura Gallery Crawl. Wynn's images evolve from the life long photographer's eye which he uses to express his view of California landscapes. Buenaventura Gallery 700 E. Santa Clara St., Ventura 805.648.1235 www.BuenaventuraGallery.org
Discovery Gallery – Pat Richards Dodds' exhibit, Safe Harbor will be at the Discovery Gallery from June 6 – July 2, 2008 with an opening reception on Friday, June 6 from 5 – 7 pm during First Friday Ventura Gallery Crawl.
The incredible colors and patterns of the sky playing against the sea in New Zealand, Tasman Sea and Australian waters called a challenge to Dodds. The brilliance of the colors drove her to experiment with a new palette and different oil painting products – her "comfort zone" or Safe Harbor had changed. This exhibit reflects those changes as well as the journey to her new Safe Harbor. Discovery Gallery (inside the Ventura Visitors Bureau) 101 S. California St., Ventura. 805.648.1235 www.BuenaventuraGallery.org
Fox Fine Jewelry - Kathy Ikerd and Maudette Ball Fink will display their work at Fox Fine Jewelry in an exhibition from May 15th through July 14th, 2008.
Kathy Ikerd spent 17 years traveling overseas with the military. The vibrant colors and elegant simplicity of the Far East left a lasting impression that often appears in her work. Kathy's current work reflects a post-impressionist style and a heightened sense of color.
Maudette Ball Finck is both painter and printmaker, specializing in collagraphs and monotypes. Soft colors and close value relationships are characteristic in her work. She is influenced by the California coastline, gardens, environmental issues and the human condition. Career highlights include being the chairman of the City of Ojai Arts Commission.
Fox Fine Jewelry is located at 210 East Main Street, in Historic Downtown Ventura, Across the street from the Mission. (805) 652-1800. Hours are Monday – Thursday, 10:30 – 6p.m., Fridays and Saturdays 10:30 – 10 p.m.
Red Brick Gallery - "Water World" May 12th through June 23rd. A journey above and below the ocean's surface has consumed the thoughts and creations of this group of artists: we invite you to view our version of the big blue, enjoy live music by Varon Thomas and sip some sangrias on June's First Friday. Red Brick Gallery 328 E. Main St. Ventura 805-643-6400 www.RedBrickArt.com.
Sea Breeze Gallery - Our showcase artist is Lisa D. Moore with Interwoven Circles "A Cycle Of Works". Exploring the interconnections amoung Diatom's, Pillow Lace, Temari Balls, Orbital Paths and more. For the June 6th First Friday we are hosting performance skits by the Dames to Dutchess performance group. They will start at 7pm and perform a different skit on the hour and half-hour. Sea Breeze Gallery 255 South Laurel Street , Ventura 805.643.3973. www.SeaBreezeArtGallery.com.
SPA by Diane Loring, Inc. at the Historic Love House – works by 5 artists. The 5 BAA Members currently exhibiting their artwork at the SPA by Diane Loring, Inc. at the Historic Love House at 119 Figueroa St. in Downtown Ventura are Nancy Horwick, Joy Berger, Wana Klasen, Tobie Roach and Kay Zeitlemaier. The show began on May 6th and will continue through July 7th. An artist reception will be on Friday, June 6th from 5– 7pm. Located at 119 S. Figueroa St., Ventura 805.641.0022. www.spaventura.com
Under the Sun Cultural Arts Gallery and Arts for Action is hosting "Una Noche de Otro-Arte" (An Evening of Other Art), a book reading by Canek Peña-Vargas, editor of the newly released book The Speed of Dreams,Selected Writings 2001-2007, Subcomandante Insurgente Marcos, and art exhibition dedicated to raising awareness about the Zapatista movement in Chiapas, Mexico.
We welcome the public to this educational reception to learn about the struggles the Indigenous people of Chiapas are facing and about Zapatista values -- such as land, housing, health, nutrition, women's rights, indigenous rights, workers rights, freedom, democracy, justice, and autonomy. All are invited to this book reading/art reception to meet Canek Peña-Vargas and the artists which include Xavier Montes, Dolores Haro, Emilia Garcia, Edmund Lara, Eduardo Hinojosa-Espinoza, Adrian Gaspar, Francisco Norzagaray and photographer Arturo Perez. Bell Arts Factory 432 N. Ventura Ave. Ventura 805.258.1160
Upfront Gallery – inbetween exhibits Upfront Gallery 267 S. Laurel Street, Ventura 805.340.1448 www.upfrontgallery.org
For more information regarding First Fridays Ventura, visit www.FirstFridaysVentura.com.