By Gazette Staff Writer — Tuesday, June 16th, 2015
Channel Islands Harbor 50th Anniversary adds more fun to 4th of July festivities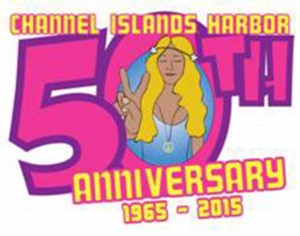 Channel Islands Harbor's 50th Anniversary amps up its already fun 4th of July celebration with a packed weekend of family activities. Beginning July 3, daytime festivities start at 11 a.m. and include an assortment of children's activities and Arts & Crafts vendors. There will be live entertainment throughout the day, culminating with the popular Sgt. Pepper/British Invasion Artists performing in Harborview Park at 4 - 6 p.m.
July 4th festivities begin with the annual Channel Islands Harbor 10K Race & 5K Fun Run/Walk along Sunset Lane, Hollywood Beach. Registration and check-in are at 7 a.m., followed by the 10K & 5K Races starting together at 8 a.m. The annual Channel Islands Harbor 4th of July Children's Parade begins at 10:30 a.m. and proceeds from Albacore Way up Harbor Blvd. to Cabezone Circle. Marine Emporium Landing will have activities between 11 a.m. and 9 p.m., including a crafters' market, petting zoo, inflatable fun zone, a rock climbing wall and food booth, accompanied by a great line-up of live music by Big Adventure, featuring acoustic, electric pop, rock, 60's through today; 2 - 4 p.m. in Harborview Park.
In honor of this year's 50th Anniversary, the July 4th fireworks promise to dazzle with an extended extravaganza beginning at 9 p.m. that will be visible throughout the Harbor.
The celebration continues July 5, with an expanded farmers' market from 10 a.m. - 2 p.m.and live music by The UnUsual Suspects performing their popular party music from 11 a.m. - 1 p.m in Harborview Park. Fairy Tales in the Park provides a special treat for families, beginning at 2 p.m. with their free live performance of everyone's favorite, Cinderella.
For more information on Fireworks by the Sea or the Channel Islands Harbor, visit www.channelislandsharbor.org.