Film examines women's images in ads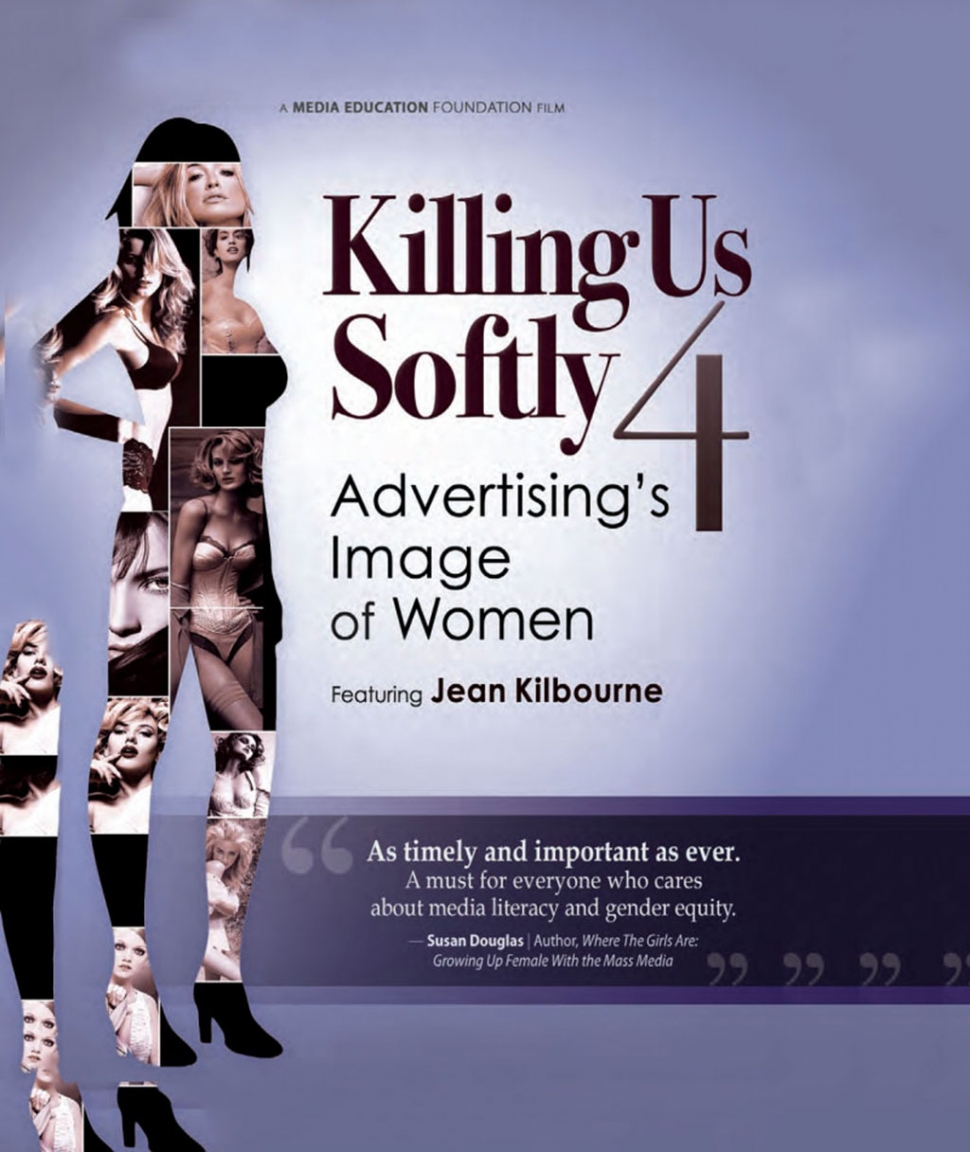 By Gazette Staff Writer — Wednesday, February 18th, 2015
'Killing Us Softly 4' to be screened at Cal Lutheran
THOUSAND OAKS, CA - California Lutheran University will screen the latest update to a documentary series exploring advertising's depiction of women at 7 p.m. Thursday, March 5.
"Killing Us Softly 4 – Advertising's Image of Women," part of Jean Kilbourne's influential and award-winning series, will be shown in Richter Hall on the Thousand Oaks campus in honor of International Women's Day. A panel discussion will follow.
Released in 2010, a decade after the previous installment, the 45-minute documentary takes a fresh look at American advertising and discovers that the more things have changed, the more they've stayed the same. Breaking down more than 160 print and television ads, Kilbourne uncovers a steady stream of sexist and misogynistic images and messages that work to undermine girls and women in the real world. At once provocative and inspiring, "Killing Us Softly 4" challenges another generation of students to take advertising seriously and to think critically about its relationship to sexism, eating disorders, gender violence and contemporary politics.
Kilbourne is internationally recognized for her groundbreaking work on the image of women in advertising and for her critical studies of alcohol and tobacco advertising. In the late 1960s, she began exploring the connection between advertising and several public health issues, including violence against women, eating disorders and addiction, and launched a movement to promote media literacy as a way to prevent these problems.
She is the author of the 2000 book "Can't Buy My Love: How Advertising Changes the Way We Think and Feel," which won the Distinguished Publication Award from the Association for Women in Psychology, and co-author of the 2009 book "So Sexy So Soon: The New Sexualized Childhood and What Parents Can Do to Protect Their Kids."
Kilbourne is a 2015 recipient of Boston University's highest alumnae honor and has also received awards from many other organizations including the National Organization for Women, the Academy for Eating Disorders, the Entertainment Industries Council and the National Council on Alcoholism and Drug Dependence. In 2006, she was profiled in "Feminists Who Changed America 1963-1975" and is one of 21 journalists, media activists and educators included in a "Media Heroes" deck of trading cards.
Richter Hall is located in the Ahmanson Science Building, which is south of Memorial Parkway and east of Pioneer Avenue.
Cal Lutheran's Gender Studies Program and the Ventura County Chapter of the American Association of University Women are sponsoring the free event. For more information, contact Peter Carlson at 805-493-3435 or pcarlson@callutheran.edu.