Fifth Annual Art Auction to Benefit the Santa Paula Art Museum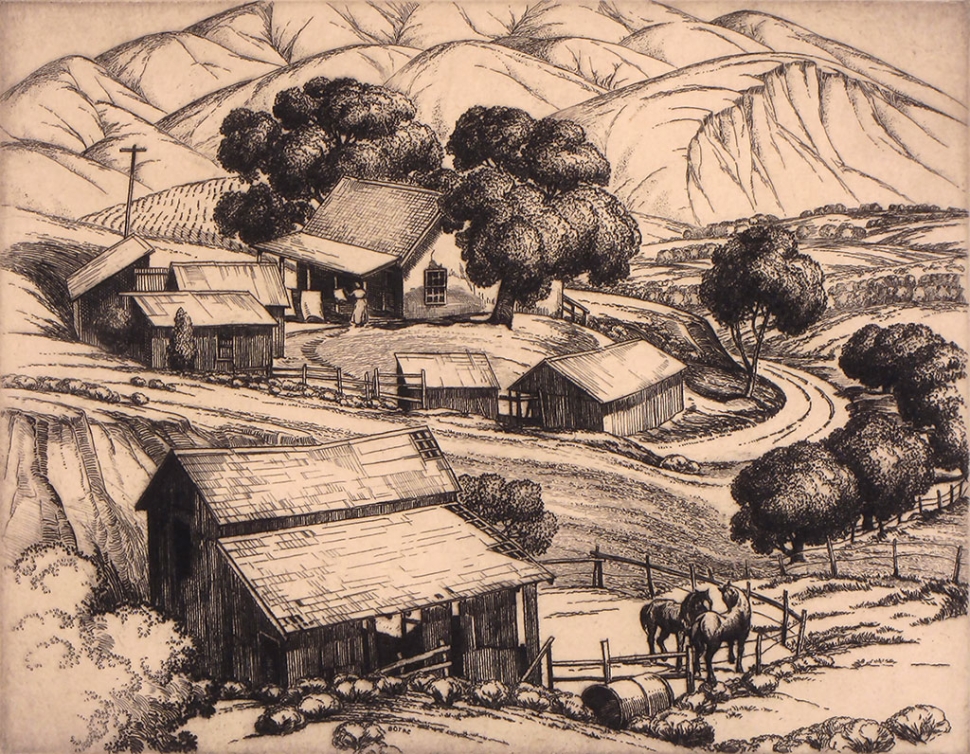 "Foothill Ranch" by Cornelis Botke, 1936, etching on paper, 7.5" x 9.5".
By Gazette Staff Writer — Tuesday, March 10th, 2015
March 28, 2015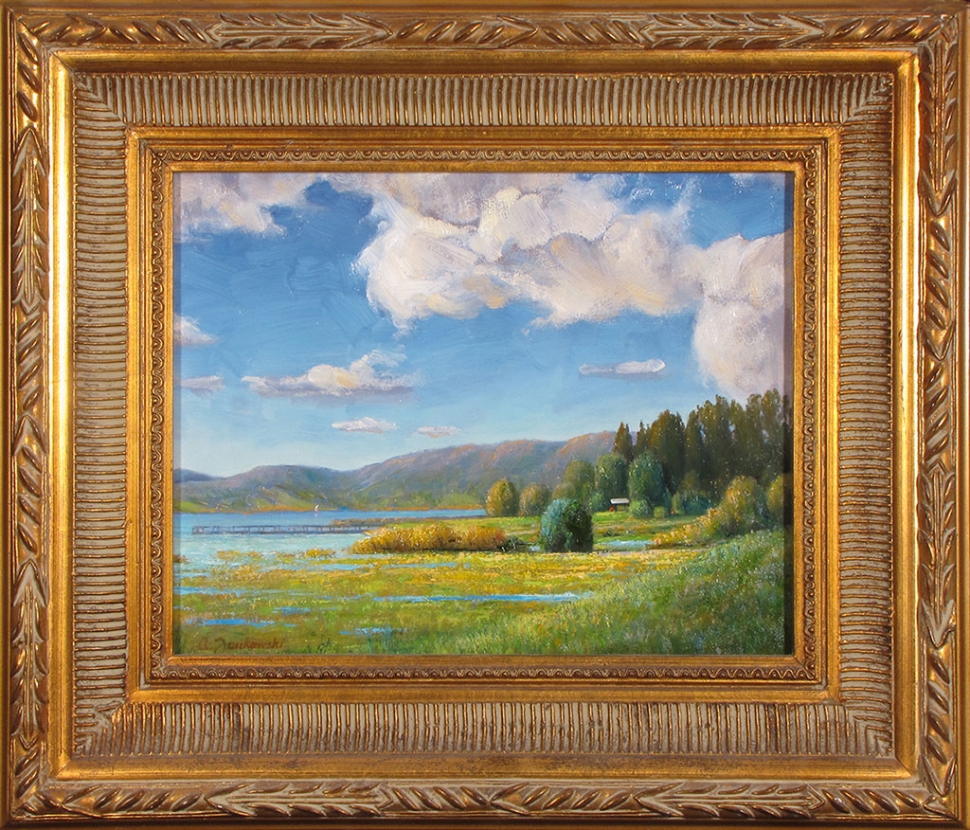 "Lake Casitas" by Tony Jankowski, oil on board, 11" x 14".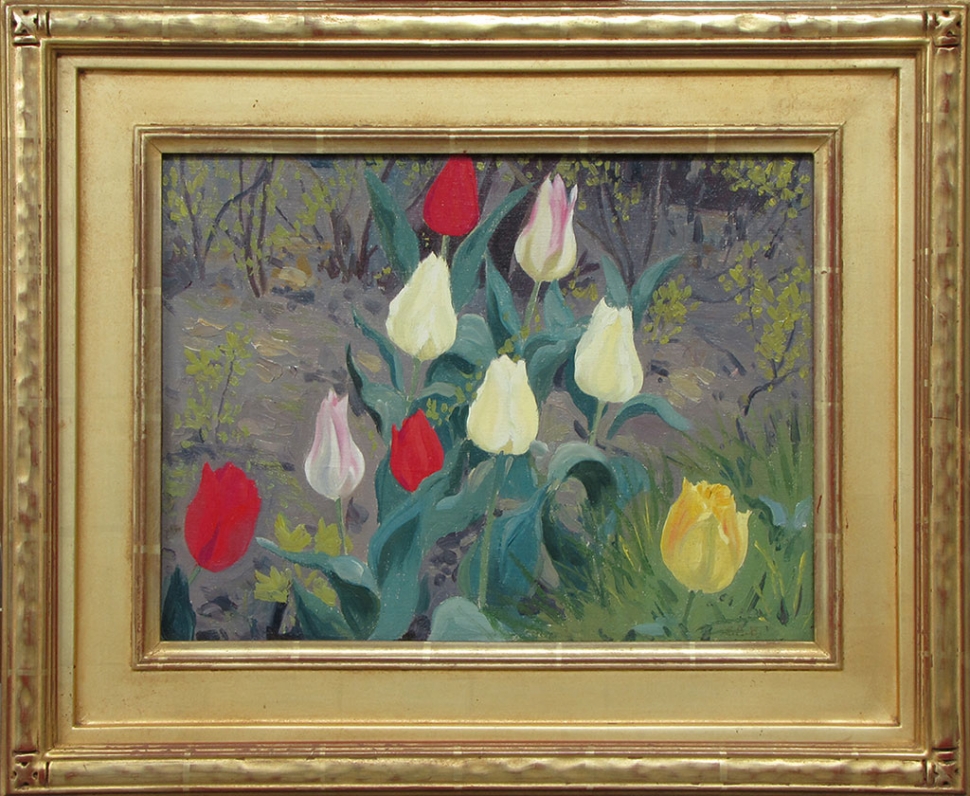 "Tulips" by Jessie Arms Botke, oil on board, 12" x 16".
SANTA PAULA, CA – On Saturday, March 28, 2015, the Santa Paula Art Museum will host its Fifth Annual Fine and Decorative Art Auction with works by early twentieth century California artists like Jessie Arms Botke, Cornelis Botke and Douglas Shively highlighting the event. The silent auction begins at 3:00 p.m., followed by the live auction at 4:30 p.m. Admission to the auction is $15.00 for members of the Museum and $20.00 for the general public.
Over 70 works of art, ranging from stunning oil and watercolor paintings to decorative glass, pottery, porcelain and prints, will be up for bid. Contemporary plein air works by renowned local artists like Karl Dempwolf, William Dorsey, Tony Jankowski, George Lockwood and Gail Pidduck will complement the more historic offerings. To see a complete catalog of all of the items available in the auction, please visit www.SantaPaulaArtMuseum.org/auction.html.
The annual Santa Paula Art Museum auction is a very special opportunity to add to one's own art collection. Guests will also experience the thrill and fun of a live auction, announced this year by professional auctioneer Mr. John Eubanks of California Auctioneers. All proceeds from the auction benefit the Santa Paula Art Museum, Jeanette Cole Art Center and its programs.
The event is graciously supported by sponsors Bank of the Sierra, Calavo Growers, Limoneira Company, Mupu Grill, Rotary Club of Santa Paula and Santa Paula Community Bank. The Santa Paula Art Museum is located at 117 North 10th Street in downtown Santa Paula. Contact us by calling (805) 525-5554 or email info@SantaPaulaArtMuseum.org. The Museum's regular hours are Wednesday through Saturday 10:00 a.m. to 4:00 p.m. and Sunday 12:00 to 4:00 p.m.