Edwin Maltz exhibits "Do Faces Tell a Story? Achitectural Fantasies and Portraits" at the buenaventura gallery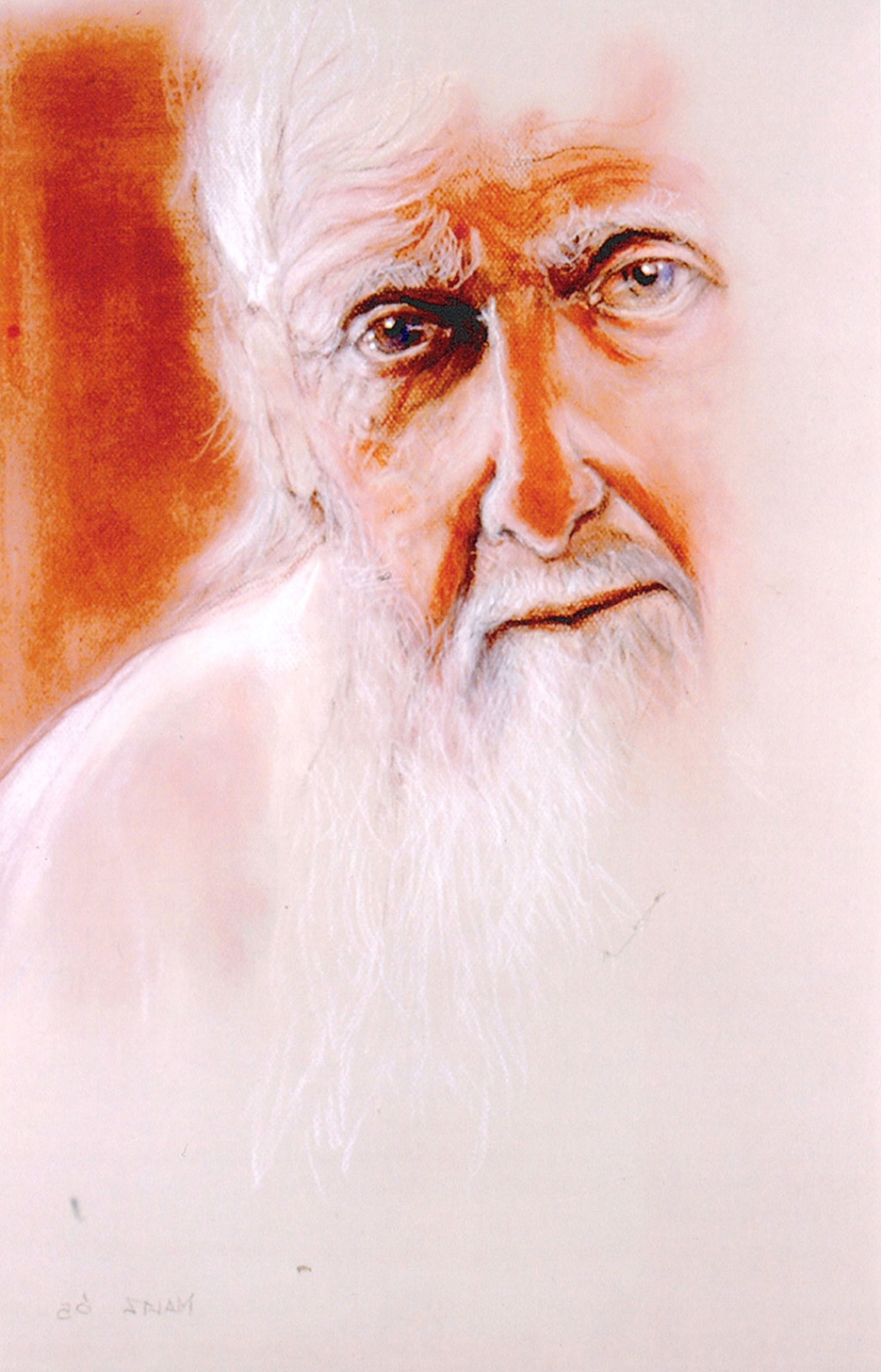 "Wisdom", conte crayon by Edwin Maltz
By Gazette Staff Writer — Friday, January 15th, 2010
Do Faces Tell A Story? Architectural Fantasies and Portraits will be the exhibit of Edwin Maltz's art works at the Buenaventura Gallery. His art works will be on exhibit from Tuesday, February 2 to Saturday, February 27, 2010 with an opening reception on Saturday, February 6, from 4 – 7 pm.
Maltz brings a harmonious connection between the structure of place and the soft graceful lines of the figures of his focus. The two subjects intermingle with each other as a story book does with words and illustration. The narrative among his strokes, lines and shadows of his images, capture our interest and lure you in for a closer listen. Many of Maltz's images begin in the studio or on a drafting board, studies of a model or a place he's visited, perhaps a European piazza from a travel abroad or a well rehearsed and translated passage from a history book. From there here takes us to a place from the past or to a place we can visit from his own imagination.
Maltz began drawing illustrations of teachers and classmates, these readily available models helped to found his interest in portraiture. Studying and receiving his Architectural License at the California University of Cal-Poly Tech in San Luis Obispo, Maltz has practiced architecture in Southern California for over 36 years. Maltz's professional career includes monuments, buildings and a design award from the American Institute of Architects.
Maltz has shown his work has on exhibit at The Back Arbor Gallery in Ojai, The Pollack Gallery in Summerland, The O'Melveny Gallery on Melrose Ave and at the Heritage Square Gallery in Oxnard. This will be Maltz's first solo show for the Buenaventura Art Association.
The Buenaventura Art Gallery is located at 700 E. Santa Clara Street, Ventura, CA 93001. Hours are Tues – Friday from noon – 5 pm and Saturday from 11 am to 5 pm. Please call (805)648-1235 or visit www.buenaventuragallery.org.