Eclectographer Richard Shirley To Present At Ojai Photo Club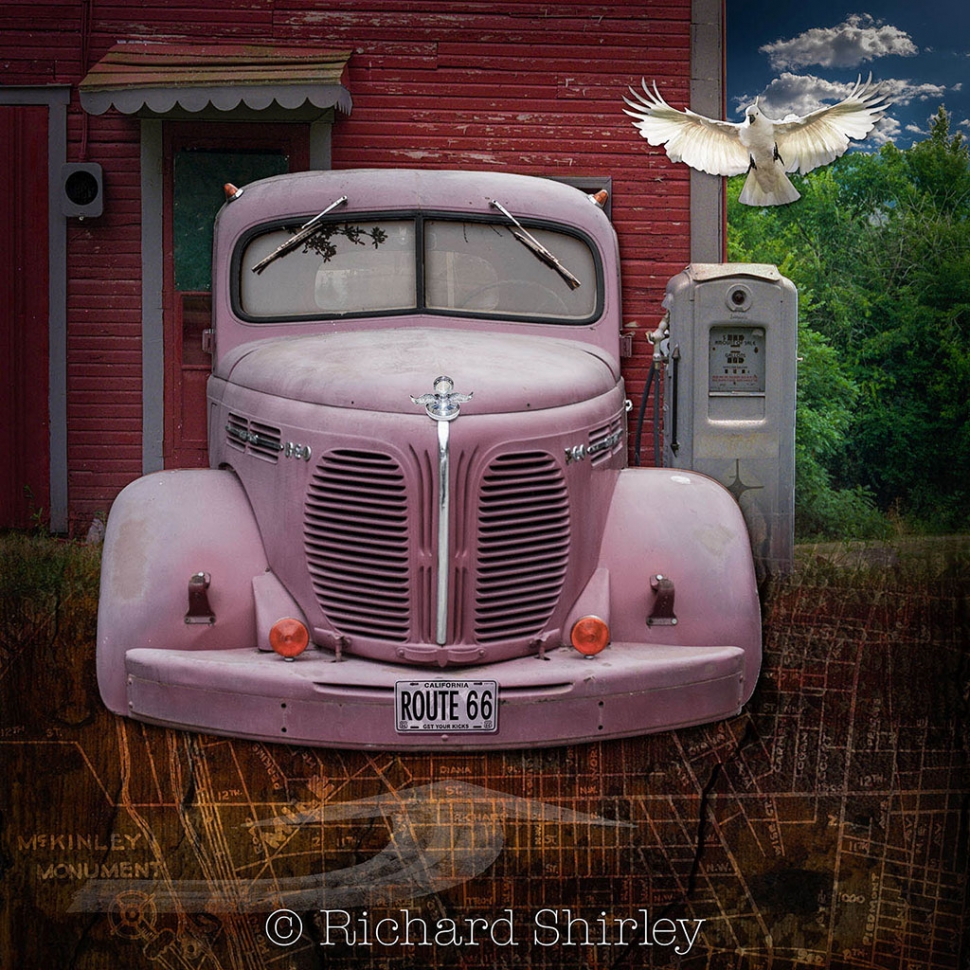 "Cockatoo Fly Over" by Eclectographer Richard Shirley
By Myrna Cambianica — Monday, October 13th, 2014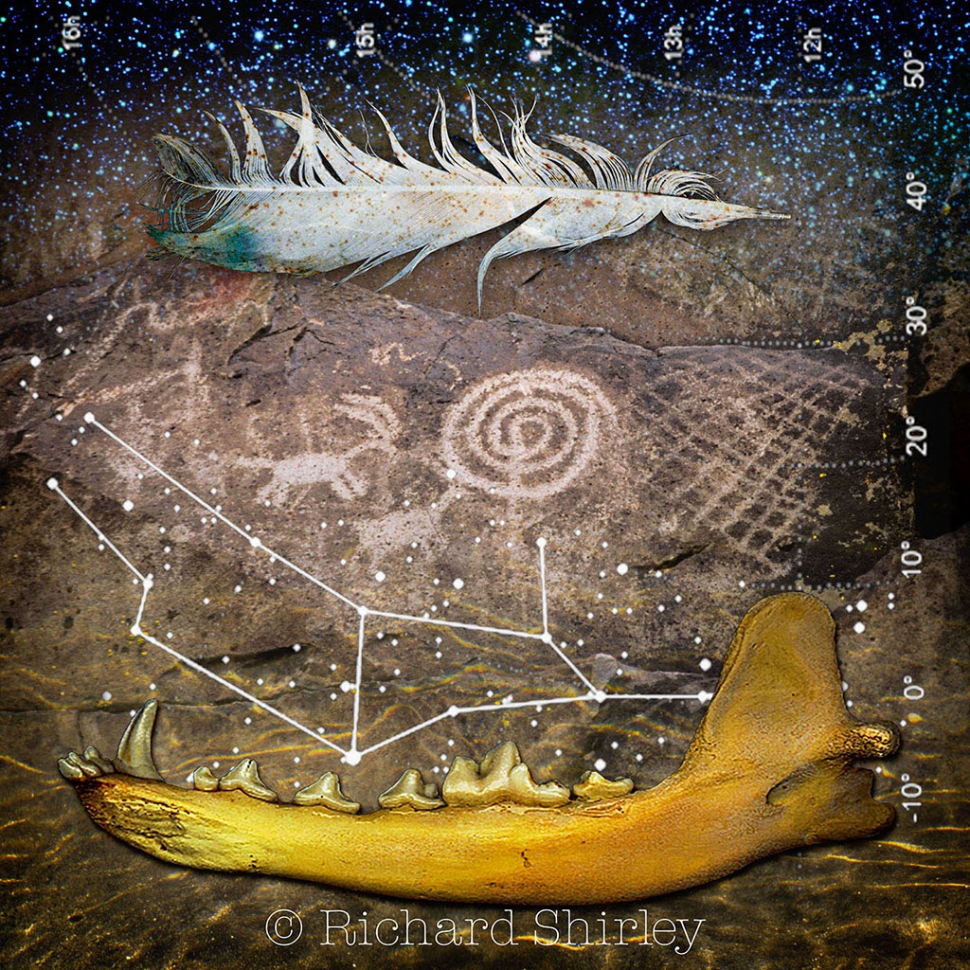 "Homage to Chumash" by Eclectographer Richard Shirley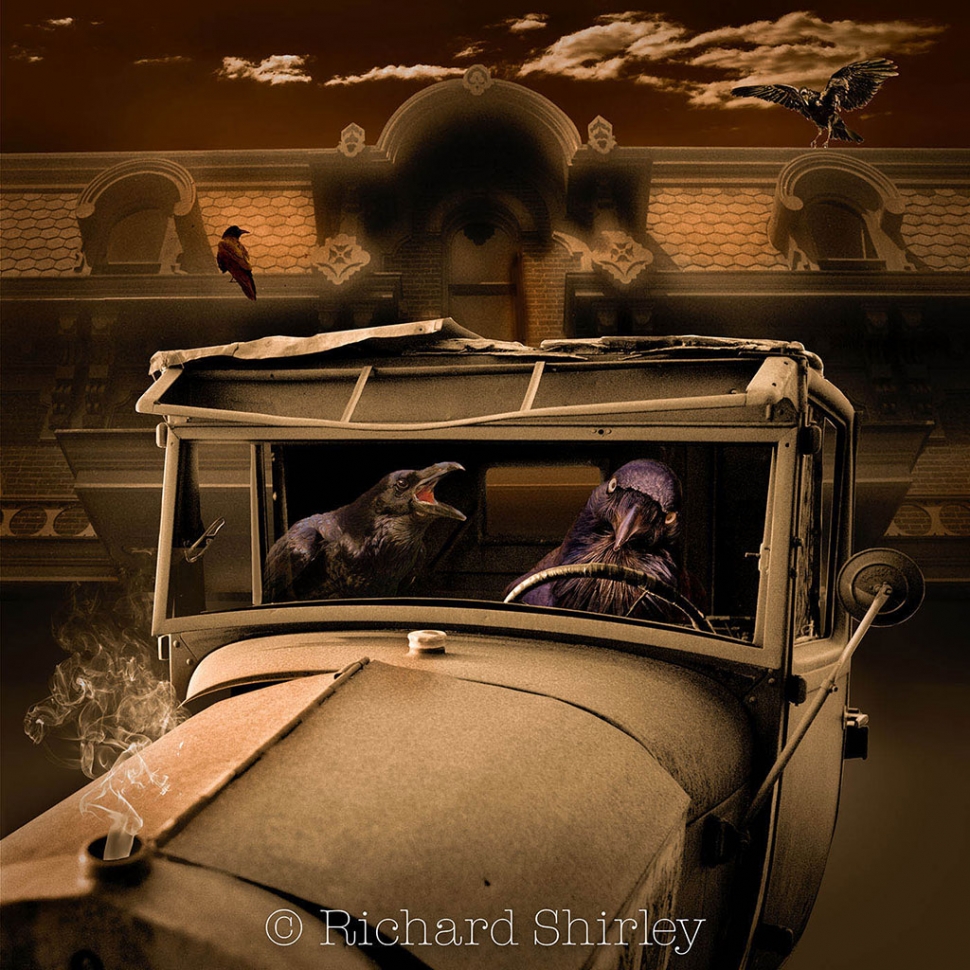 "Quit Squawk'n I'm drive'n" by Eclectographer Richard Shirley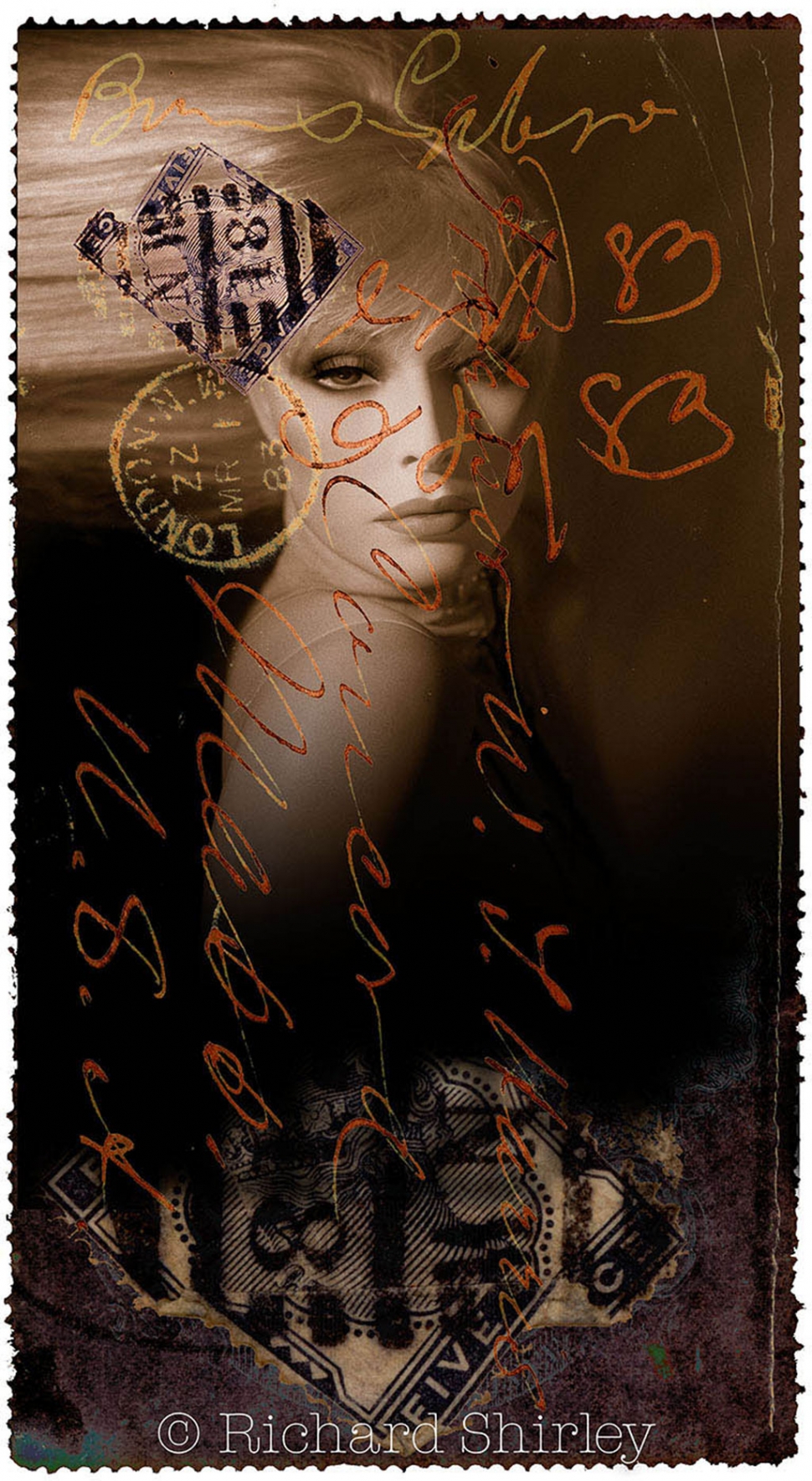 "Last Letter Sent" by Eclectographer Richard Shirley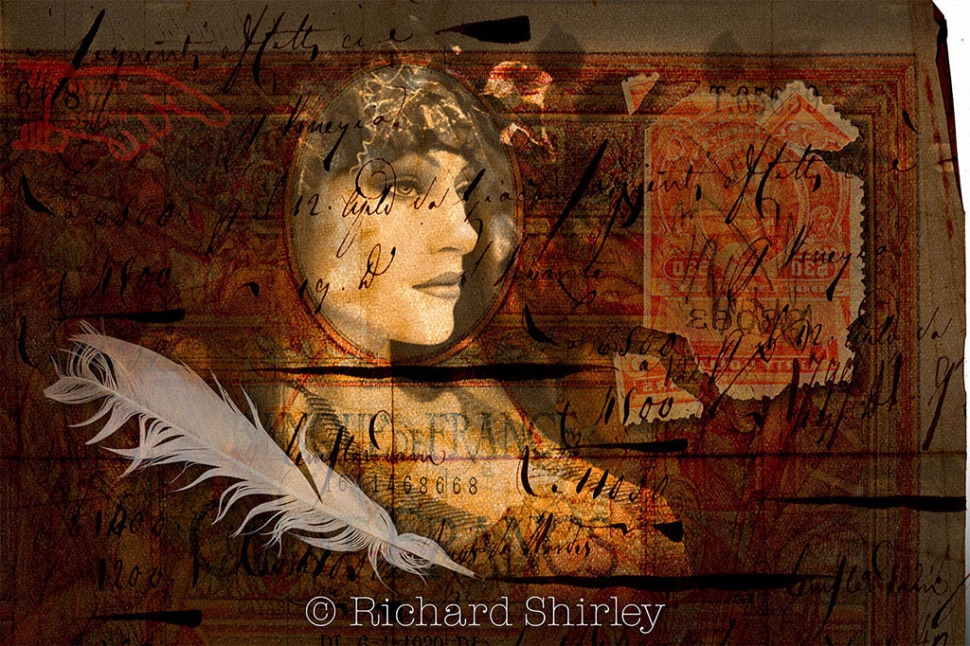 "Return to Sender" by Eclectographer Richard Shirley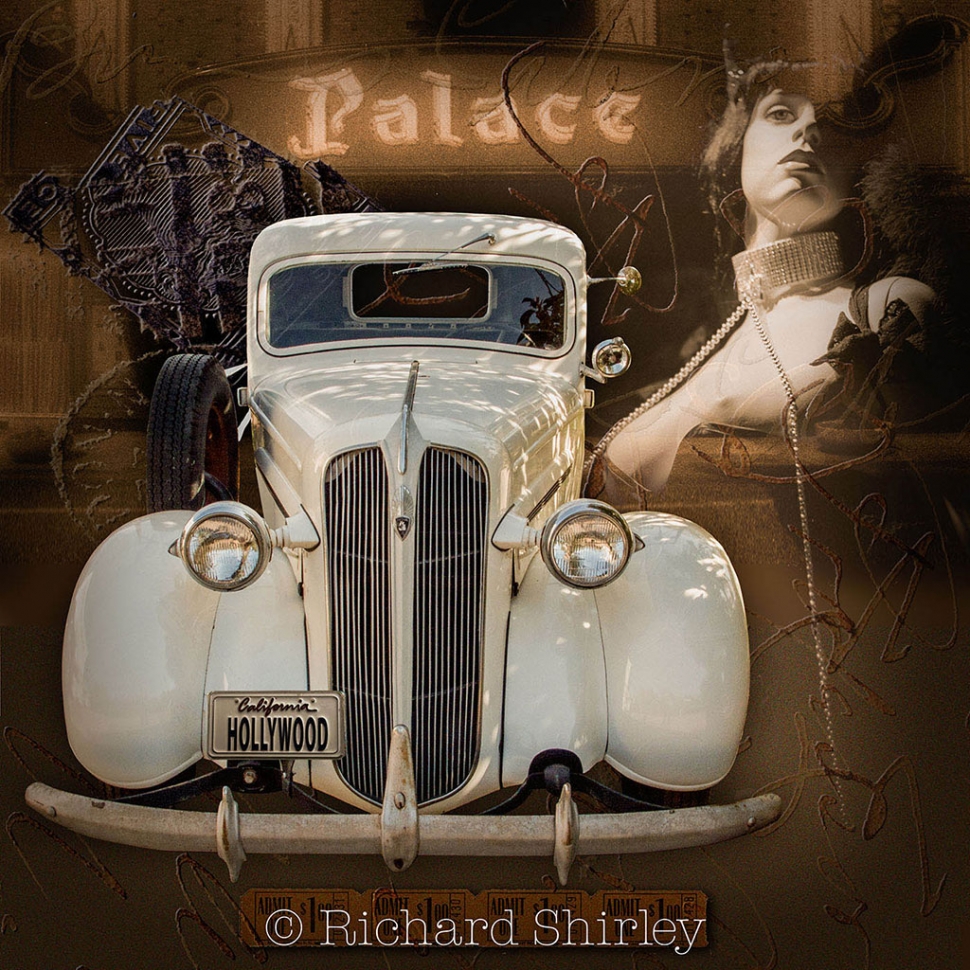 "I Took Victoria to the Movie" by Eclectographer Richard Shirley
The Ojai Valley Photography Club welcomes Richard Shirley to its October meeting. Join us for his presentation "Digital Collage: Using Spatial Relationships Created with Photoshop Layers." The presentation will begin at 7 p.m., Tuesday, October 21, at Help of Ojai's Kent Hall, 111 Santa Ana St., Ojai, CA.
Shirley is a master of photographic collage. He considers himself an "eclectographer" ("one who assembles eclectic imagery aesthetically").His stunning imagery is reflected in his personal artist's statement, "I believe my art mirrors the spirit of my being. I assemble ancient imagery, transcending time - stained walls, archival deeds, torn stamps, ruffled feathers, canyon rocks, painted objects and surfaces - all creations in my own visual space, colors and brush strokes."
Shirleywas educated at the Cleveland Institute of Art, Cleveland, Ohio, where he graduated with a Bachelor of Fine Arts degree with a major in graphic design and a minor in sculpture. He was awarded the institute's Mary C. Page scholarship that allowed him to continue his studies in Europe.
An interest in film began with his first place award in the 16 mm film category at Esquire Film Festival, New York. The film was made in 1969 for his fine art thesis at the Cleveland Institute and it led to his employment as a filmmaker at Denny Harris Films, Inc., where he made television commercials. He then moved on to form his own film production company, Richard Shirley, Inc., with studios in Chicago and Los Angeles. He has produced and directed over 500 national television commercials. He is a current member of the Directors Guild of America and the Canton Art Institute.
Now retiredand living in Ojai, Calif., Shirley is currently a member of the Ojai Center for the Arts, Photography Branch.He was awarded a Second Place and Honorable mention for his images in its recent juried exhibit, "Long Lasting." He is a member of the Ojai Photography Club and was awarded year-end honors in 2013, including Photo of the Year. More information and images are available for viewing at: http://richardshirley.com
Monthly presentations are part of the Ojai Photography Club's community service and education outreach. Visitors are welcome to attend.
The club, which is devoted to education, inspiration, and camaraderie, meets on the third Tuesday of each month, February – November. Only members may submit images for critique. More information is available at: www.ojaiphotoclub.com/