Earth, Wind, Fire and Water Inspire Artists in Invitational Exhibit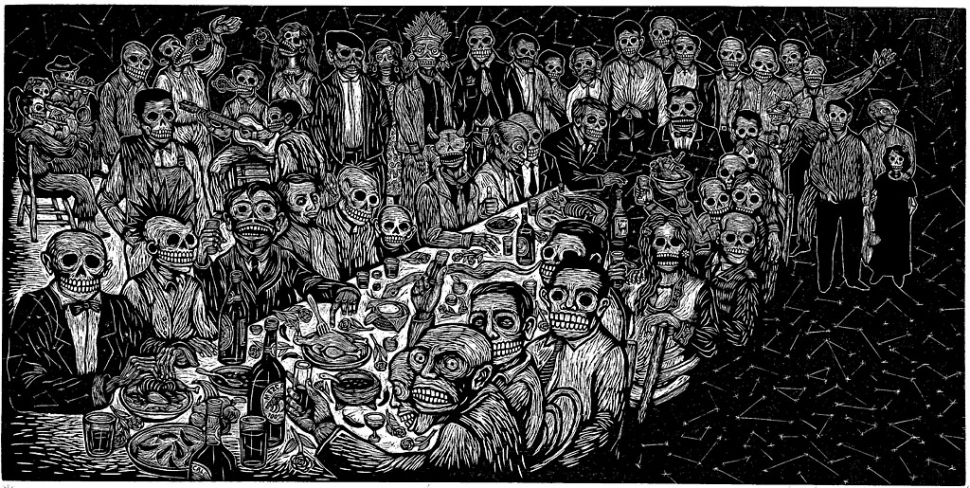 "Infinite Night" by Artemio Rodriguez.
By Gazette Staff Writer — Wednesday, August 20th, 2008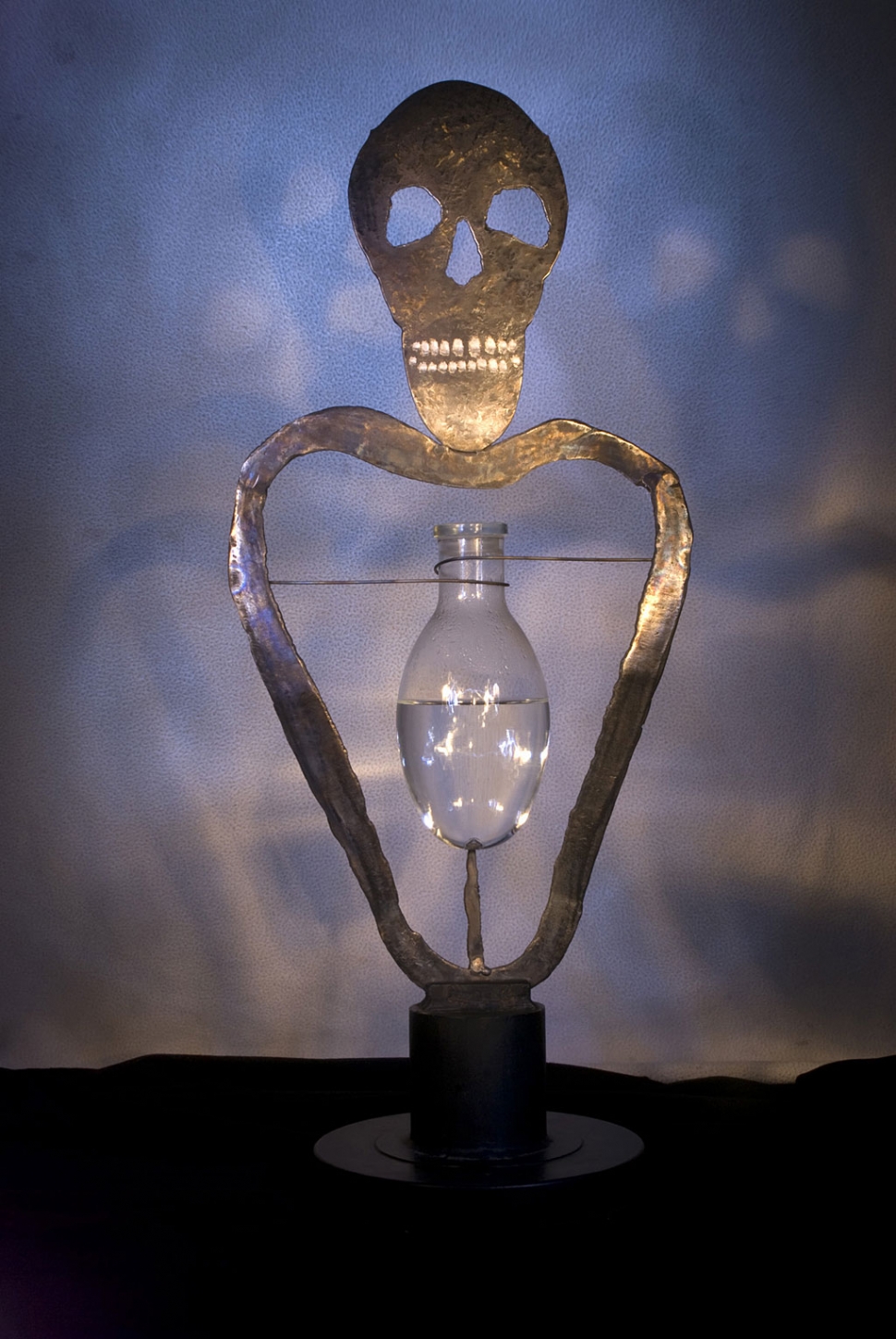 Art by Dave Rivas.
Earth, wind, fire and water inspire the Museum of Ventura County's artists' invitational entitled Between Heaven and Earth: Entre Cielo y Tierra, opening with a free public reception on Saturday, August 30, from 4:00 to 6:00 p.m. The exhibition runs August 30 through November 30.
The new works, created specifically for the exhibition, interpret the elements found on Day of the Dead (Día de los Muertos) altars (ofrendas). Artists include Dianne Bennett of Ojai, Erika Carter of Santa Barbara, Emilia Garcia of Los Angeles (formerly of Piru), Maribel Hernandez of Ventura, Brecia Kralovic-Logan of Santa Barbara, Leslie McQuaide of Ventura, Luke Matjas of Pasadena (Assistant Professor at CSU Channel Islands), Alicia Morris Soto of Ventura, Keith Puccinelli of Ventura, Dave Rivas of Ventura, Teal Rowe of Ojai, Susan Seaberry of Oxnard, Manuel Unzueta of Santa Barbara, and Andrea Vargas-Mendoza of Santa Paula.
Also opening August 30 is Infinite Night, a selection of linocut and woodcut prints by internationally known Artemio Rodriguez, whose edgy and intricate black and white work is in the tradition of legendary Mexican printmaker José Guadalupe Posada. The Rodriguez exhibit runs through November 30.
The Museum of Ventura County's storefront location during renovation is 89 South California Street, near the corner of California and Santa Clara Streets in downtown Ventura. The museum is open Friday from 11 a.m. to 8 p.m., Tuesday through Thursday, Saturday and Sunday from 11 a.m. to 6 p.m. Free admission, except for some events. For information, please call (805) 653-0323 or go to http://www.venturamuseum.org.