Drawings capturing SoCal in CLU exhibit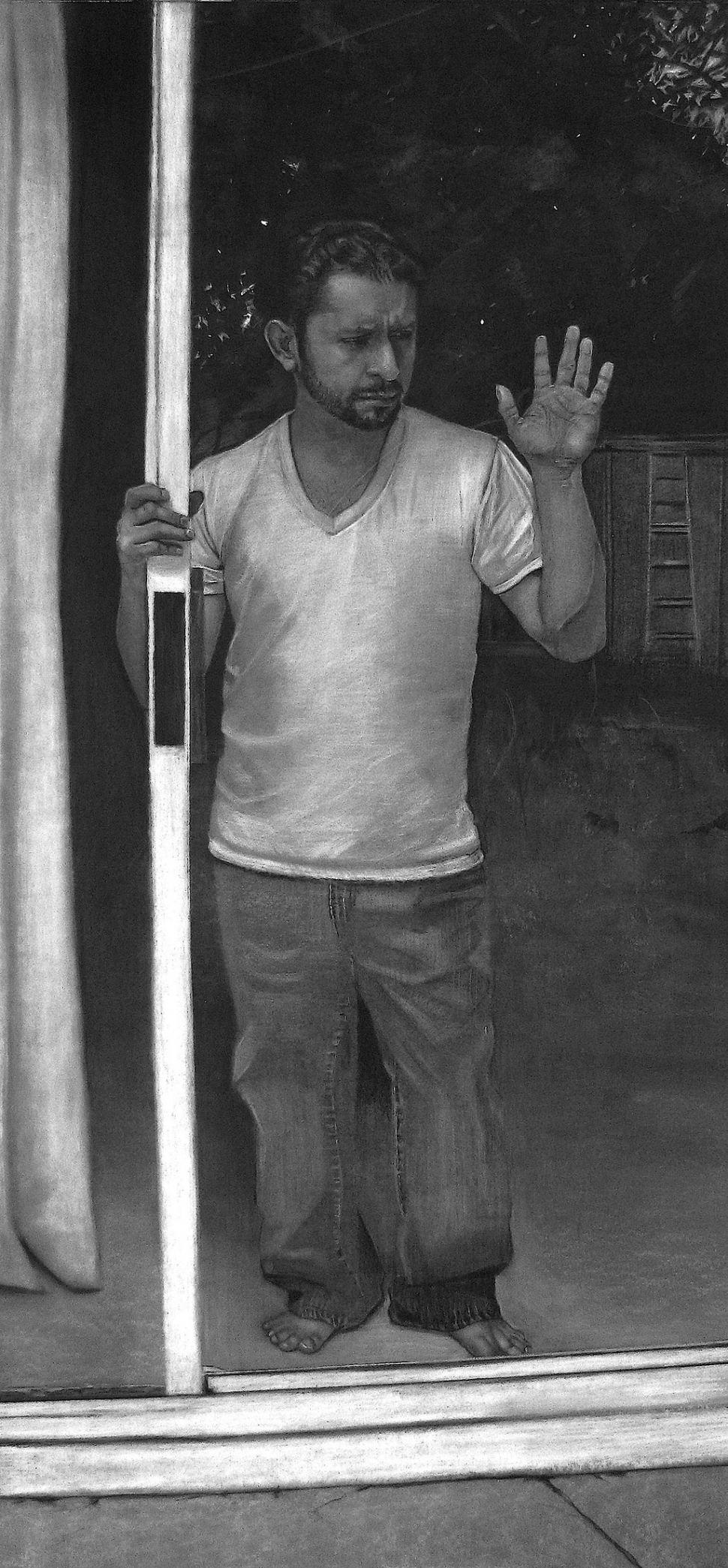 "Sounds of the Unseen," a charcoal drawing by Scott Kiche.
By Gazette Staff Writer — Monday, September 23rd, 2013
Show featuring 8 well-known artists opens Oct. 10
THOUSAND OAKS, CA - Drawings capturing the essence of Southern California will be on display in California Lutheran University's Kwan Fong Gallery of Art and Culture in October and November.
Eight well-known artists were asked to submit drawings of the people, places and culture that make this an extraordinary place to live for "Southland: Drawings from Southern California." The works will be on exhibit from Thursday, Oct. 10, through Saturday, Nov. 16. A reception will be held at 7 p.m. Saturday, Oct. 19.
The dynamic and versatile medium of drawing allows for great speed but also detailed, careful study. The exhibited works by Justin Bua, Kathiucia Dias, Sean Ghobad, Scott Kiche, Luis Peña, Kate Wolfgang Savage, Mia Tavonatti and Aihua Zhou range from quiet little landscape studies to large multimedia creations.
Bua is internationally known for his best-selling fine art posters, particularly "The DJ." He wrote graffiti and performed as a break dancer in high school and now speaks about art and the hip-hop movement.
Dias, who was born in Brazil, will have 9 pen-and-ink drawings in the show. She paints and draws portraits, landscapes and still lifes.
A young, up-and-coming Los Angeles artist, Ghobad incorporates street style, keen observation and brisk technique in his drawings.
A Guatemalan immigrant living in Northridge, Kiche is largely self-taught but studied at the Los Angeles County Museum of Art when he was 13. He focuses on figures, portraits and still life in traditional realism and surrealism styles.
Peña is an Oxnard resident and former Marine Corps machine-gunner who graduated from CLU with bachelor's degrees in art and Spanish in 2012. The son of immigrant farmworkers, he explores his Mixtec origins in his work.
Savage paints landscapes, objects and people that reflect her fascination with nature and her love of simplicity.
An acclaimed Newport Beach artist, Tavonatti creates monumental oil paintings as well as book illustrations and intricate stained glass mosaics.
Zhou, a Beijing-born Newbury Park resident, graduated from CLU in 2011. In addition to drawing, she sculpts representational and figurative works.
The gallery is located in the Soiland Humanities Center on the south side of Memorial Parkway on the Thousand Oaks campus. It is open from 8 a.m. to 8 p.m. Monday through Saturday. CLU's Art Department is sponsoring the free exhibit. For more information, visit callutheran.edu or call curator Michael Pearce at 805-444-7716.