Debi Nowak-Hawkes "Portraits In Oil And Charcoal" At The Buenaventura Gallery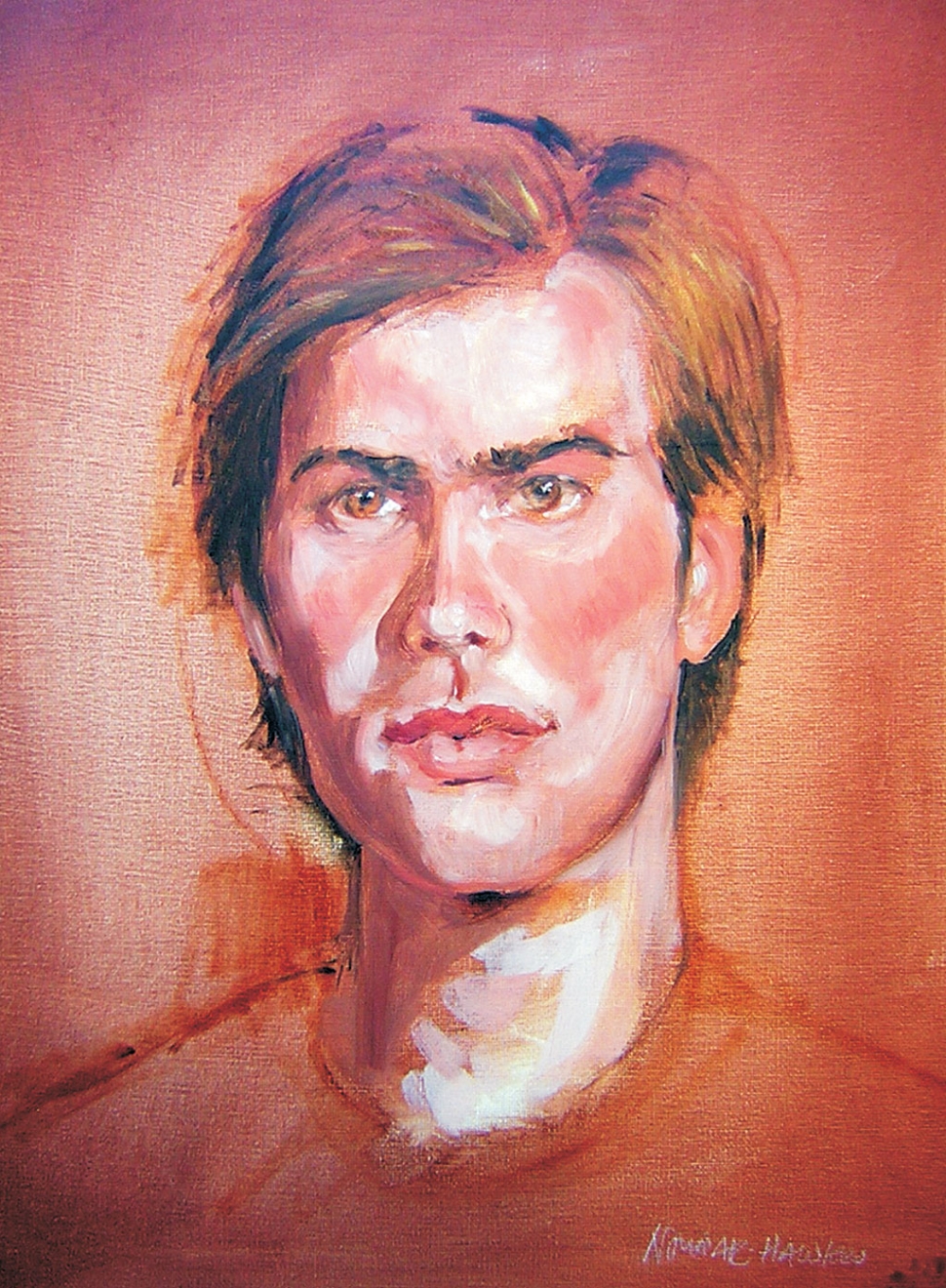 "Sketch of Andrew", charcoal and colored pencils by Debi Nowak-Hawkes.
By Gazette Staff Writer — Monday, August 31st, 2009
"Portraits in Oil and Charcoal," a solo exhibit by Debi Nowak-Hawkes will be at the Buenaventura Gallery from Sept. 15 – Oct. 10, 2009. A reception for the artist will be held on Saturday, September 19 from 4 – 7 pm. During the First Friday Ventura Gallery Crawl (on Oct. 2, 5 – 8 pm), Nowak-Hawkes will draw portraits of any visitor wishing to sit for her.
Buttery oil paints and smears of rich black charcoal are used to preserve the likeness, personality and even the mood of the person, in this collection of impressionistic portraits. The camera has lessened the need for portraits, but the joy of an artist's empathetic stroke continues to fascinate and draw the viewer into the subject's world.
A native of Niagara Falls, New York, Nowak-Hawkes was born into an artistic family that always encouraged her art. She earned her B.A. in Commercial Art from Buffalo State College and began a successful career as a graphic designer and illustrator. She worked with such clients as Patagonia, Bank of A. Levy, Pleasant Valley Hospital and more. Her intense passion for art led her to hone and develop her skills through workshops as well as classes at Ventura College. She most recently studied with Ryan Wurmser, Carlisle Cooper, David Leffel, Beverly Decker, Robert Burridge, Hiroko Yoshimoto and Valori Fussel.
Nowak-Hawkes is widely collected and accepts commissions. She shares her knowledge and now teaches workshops at various locations throughout the county. She is a member of the Portrait Society of America.
The Buenaventura Gallery is located at 700 E Santa Clara St. in downtown Ventura. Hours are Tues – Friday from noon – 5 pm and Saturday from 11 am to 5 pm. For more information, visit their website at www.BuenaventuraGallery.org. Buenaventura Art Association is celebrating 55 years of great art!