Dancer to keynote Cal Lutheran event
By Gazette Staff Writer — Tuesday, October 14th, 2014
Educators can learn salsa, paint and create music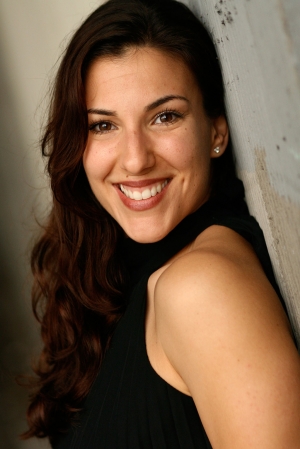 Ana Maria Alvarez
THOUSAND OAKS, CA - A woman who has dedicated her life to activism through dance will be the keynote speaker at the Fifth Annual Arts and Learning Symposium at California Lutheran University on Saturday, Nov. 1.
Ana Maria Alvarez, founder and executive director of Los Angeles–based Contra-Tiempo Urban Latin Dance Theater, will speak on the symposium theme, "Inclusivity Through Creativity." During a breakout session, Alvarez and two members of the company will teach participants salsa Rueda, a dance in which pairs form a circle and perform moves that are called out.
In other breakout sessions, participants will learn how to paint diverse skin tones, use art with autistic students and create music quickly with Logic Pro software. The event, which will run from 8 a.m. to 2 p.m. in Lundring Events Center, also will feature student performances, a student art exhibit, buffet lunch and continental breakfast.
The public symposium, which is sponsored by the Susan Greiser Price Arts Integration Program in Cal Lutheran's Graduate School of Education, is designed to build partnerships between educators and community members to strengthen arts access from kindergarten to the university level. It provides free hands-on training to educators for using art, dance, drama and music to teach a variety of subjects. Participants will develop action plans during round-table discussions and leave with a variety of tools and ideas that they can use in their classrooms.
The symposium is offered free to college students, teachers, school administrators, artists, arts educators and others interested in arts education and arts integration.
A Cuban-American choreographer and educator, Alvarez founded Contra-Tiempo in 2005 to transform the world through dance. Rooted in salsa and afro-Cuban dance, the company also draws from hip-hop, urban and contemporary styles in an effort to be accessible to people of all races and classes.
Alvarez received a bachelor's degree in dance and politics from Oberlin College and a master's degree in choreography from UCLA's Department of World Art and Cultures. She trained at the North Carolina School of the Arts and with Urban Bush Women of New York and Narisco Medina in Cuba. She has received grants from many organizations including the National Endowment for the Arts, the National Association of Latino Arts and Cultures, and Los Angeles Department of Cultural Affairs. Her work has been commissioned by St. Joseph's Ballet, the Tanzmesse Dance Festival in Germany, CounterPulse's Performing Diaspora Festival and many others.
Reservations are required. To register, go to CalLutheran.edu/artslearning. For more information, contact Clarisse Lincir at lincir@callutheran.edu or 805-493-3423.