CSU Channel Islands Choir Holiday Concerts give Latin classics a modern makeover
By Gazette Staff Writer — Tuesday, November 25th, 2014
2014 holiday concerts feature modern tunes in ancient languages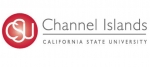 California State University Channel Islands
Camarillo, CA - The CSU Channel Islands Choir invites the public to two holiday concerts that present traditional Latin mass songs with a modern twist. The first concert is on Sunday, Dec. 7, at 3 p.m. at St. Columba's Episcopal Church, 1251 Las Posas Rd., in Camarillo. A second concert will be held on the CI campus Monday, Dec. 8, at 7:30 p.m. in Malibu Hall. Both performances are free; however, a $20 free-will donation to support Channel Islands Choral Association's musical education programs in Ventura County is recommended.
"Traditionally, when you think of music in Latin, you think of music written centuries ago," said Choir Director KuanFen Liu. "This concert is a real twist on that preconception. All the pieces in Latin are by modern composers, and most were written in the last 20 years. While the lyrics are derived mostly from Latin mass, the tunes are fresh and recognizable."
The central piece of the concerts, "A Little Jazz Mass," was written in 2006 for the Crescent City Festival in New Orleans, and features a variety of jazz styles.
In addition to Latin, the choir will present songs in Hebrew and Swahili. "Babu Yetu" is a Swahili adaptation of the Lord's Prayer. Gamers might recognize the tune; it was featured in the video game "Civilization IV" and became the first video game song ever to win a Grammy Award in 2011.
The CSU Channel Islands Choir is a diverse singing group open to members of the campus and community. Led by instructor KuanFen Liu, the choir meets weekly as a class in the University's Performing Arts Program. It offers participants exposure to a wide range of musical genres and periods, as well as the opportunity to perform publicly on campus and throughout Ventura County. The next auditions will take place in January 2015. To learn more, visit the choir's website at http://choir.csuci.edu.
Channel Islands Choral Association (CICA) is the choir's sponsor. CICA is a 501(c)(3) organization that serves Ventura County, bringing music education and performance to the local schools and community. For more information, visit the CICA website at www.cicachoir.org.
# # #
About California State University Channel Islands
CSU Channel Islands (CI) is the only four-year, public university in Ventura County and is known for its interdisciplinary, multicultural and international perspectives, and its emphasis on experiential and service learning. CI's strong academic programs focus on business, sciences, liberal studies, teaching credentials, and innovative master's degrees. Students benefit from individual attention, up-to-date technology, and classroom instruction augmented by outstanding faculty research. CI has been designated by the U.S. Department of Education as a Hispanic-Serving Institution and is committed to serving students of all backgrounds from the region and beyond. Connect with and learn more about CI by visiting CI's Social Media.
The California State University (CSU) will reach a significant milestone of 3 million alumni during commencement in spring 2015 and has launched the world's largest yearbook. The Class of 3 Million online yearbook is an interactive platform where alumni can create a profile and connect with the millions of other alumni from the 23 CSU campuses across the state. Alumni who sign up for the yearbook will also be entered into a special contest to win one of three $10,000 scholarships for a current or future student, sponsored by Herff Jones. For more information about the yearbook and the Class of 3 Million, visit https://classof3million.calstate.edu/