Creativity Threads Through Art Quilts Exhibit at Museum of Ventura County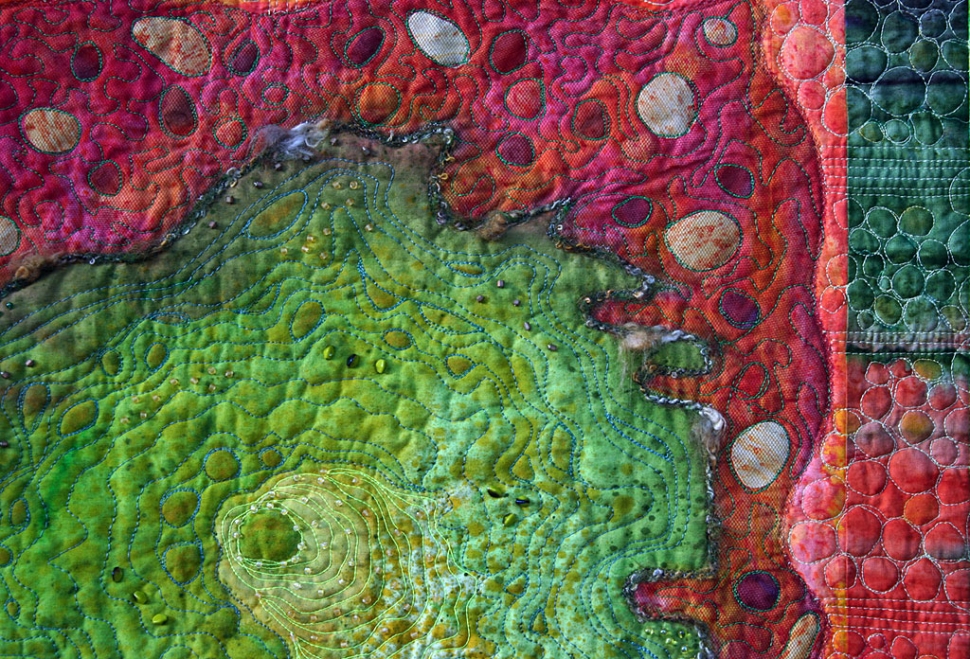 By Gazette Staff Writer — Tuesday, February 2nd, 2010
March 13 through June 20, Public Reception March 12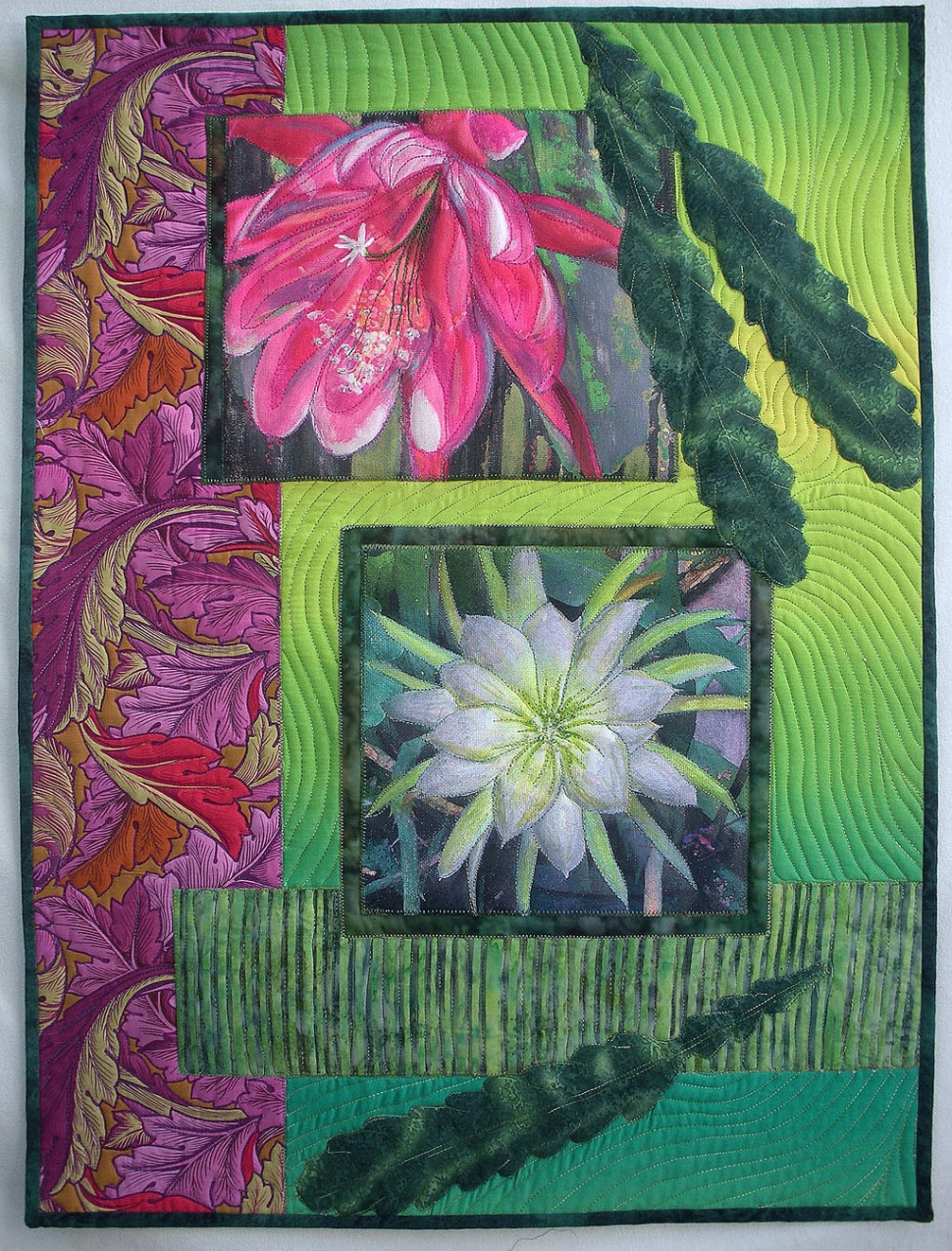 Quilts aren't always made to keep you warm on a winter night. Some are created to hang as art, and might include photo transfers, digital, sun printed or painted textiles, hand and machine stitching, beading, appliqués, and unexpected patterns and subjects. See how 28 quilt artists from Los Angeles, Santa Barbara and Ventura Counties prove the point in Museum of Ventura County's Becoming Art at the Seams: a Juried Exhibition of Art and Contemporary Quilts. Opening with a free public reception from 6 to 8 p.m. on Friday, March 12, the exhibit continues through June 20.
The 38 selected quilts are by Betty Amador of West Hills, Madeleine Bajracharya of Glendale; Loris Bogue of Simi Valley; Linda Cassirer of Santa Barbara; Margery Coler of Camarillo; Susan Conn Italo of Ojai; Sherry Davis Kleinman of Pacific Palisades; Isabel Downs of Santa Barbara; Sally Gould Wright of Los Angeles; Ranell Hansen of Carpinteria; Becky Haycox of Ventura; Margarete Heinisch of West Hills; Patty Latourell of Ventura; Rebecca Lowry of Los Angeles; Rodi Shemeta Ludlum of Oak Park; Pat Masterson of Ventura; Linda A. Miller of Culver City; Lorna Morck of Los Alamos; Roger Nguyen of Ventura; Kristin Otte of Goleta; Pamela Price Klebaum of Ventura; Karen Rips of Thousand Oaks; Carolyn Ryan of Thousand Oaks; Judy Rys of Goleta; Gayle Simpson of Thousand Oaks; Jeanne Surber of Santa Barbara; Susie Swan of Ojai; and Susan West of Santa Barbara.
Much of American quilting today includes traditional techniques passed down through the generations. However, quilters have historically embraced innovations, such as advances in textile printing in the 1700s, the introduction of the sewing machine in the 1800s, and ready-made patterns in the 1900s. In the 1970s, artists and craftspeople began to seriously make quilts for art exhibitions, exploring newly available materials and methods. In 1971, the Whitney Museum of American Art in New York was the first major art museum to display quilts as art objects, according to the International Quilt Study Center and Museum at the University of Nebraska.
The Museum of Ventura County, located at 89 S. California Street in Ventura, California, is open Tuesday through Sunday 11 a.m. to 6 p.m.; free admission, except for some events. For information, go to http://www.venturamuseum.org or (805) 653-0323.