"Cowgirl/Horse Art" Original Paintings By Nancy Hodge At The Harbor Village Gallery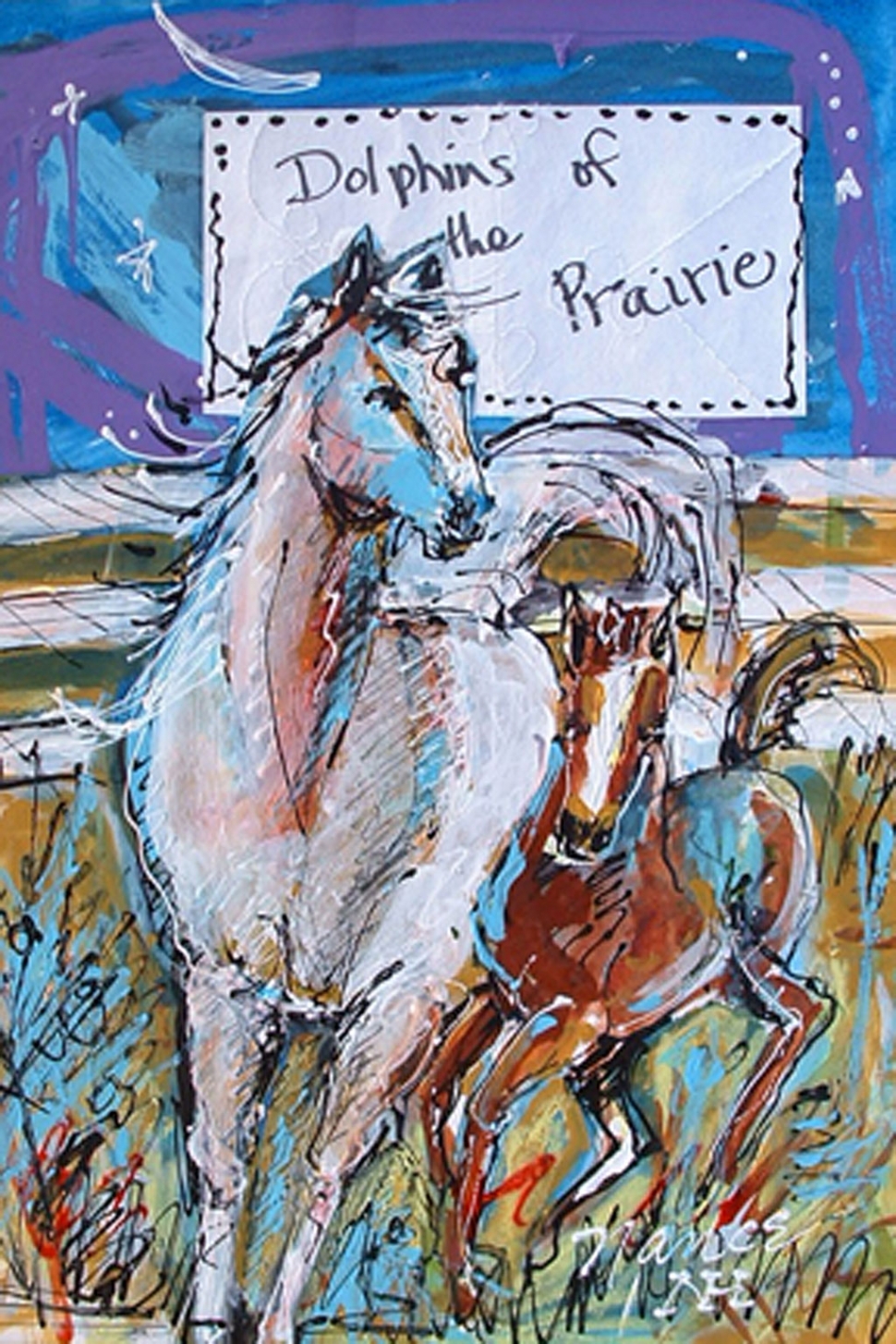 "Dolphins of the Prairie" by Nance Hodge, acrylic on canvas, 18" x 24"
By Gazette Staff Writer — Wednesday, July 22nd, 2009
Nancy Hodge's "Cowgirl/Horse Art" solo show at the Harbor Village Gallery runs from July 22 to August 24, 2009. Artist Reception is Friday, July 24, 2009 from 5 – 8pm.
Giddy-up all you cowgirls, tie up your horse at the Ventura Harbor and trot to the Harbor Village Gallery for a collection of original paintings and mixed media images of Nancy Hodge. Motivational Southern dames, mouthy broads and inspirational sisterhood offer up their uplifting messages on original cowgirl-inspired art. The horses they ride are not only a means for transportation around the ranch, but a vehicle representing strength and freedom. The powerful words these horses and women share are Hodge's encouraging offerings to anyone who might not be holding their head as high as they should be.
Since a young girl Nancy was inspired to create. Her images were more anatomical and studious during her studies at Kent State. But, since moving to California and attending antique collectable and western rodeo shows, Hodge began roping cowgirls and horses into her paintings. Hodge's loose style and whimsical strokes are created with various mediums. Many of which bring a hopeful or upbeat saying that have caught the eyes of breast cancer Survivors, Doctors who hang them in their waiting rooms and even the talented cowgirl and country western singer Tanya Tucker!
Hodge first became a member of Buenaventura Art Association in the early 70's and created images of 1920's ladies with their vogue hats and felines who share their debonair mannerism. The recent creations are collages of prancing ponies and translucent but solid figures in fancy dresses or bandanas. Pull on those boots and saddle up, our ho hum current events could use a little Cowgirl kick in the pants!
Wear Western gear to the reception and have your name entered to win a free Nancy Hodge print – drawing will be around 6:30.
The Harbor Village Gallery is located at 1591 Spinnaker Dr. Suite 117C in the Ventura Harbor Village. Open everyday except Tuesday from 12 to 5 pm. For more information, call the gallery at 805-644-2750 or visit their either website at www.harborvillagegallery.com or www.buenaventuragallery.org