Contemporary Impressions: The Artwork of Kate Hoffman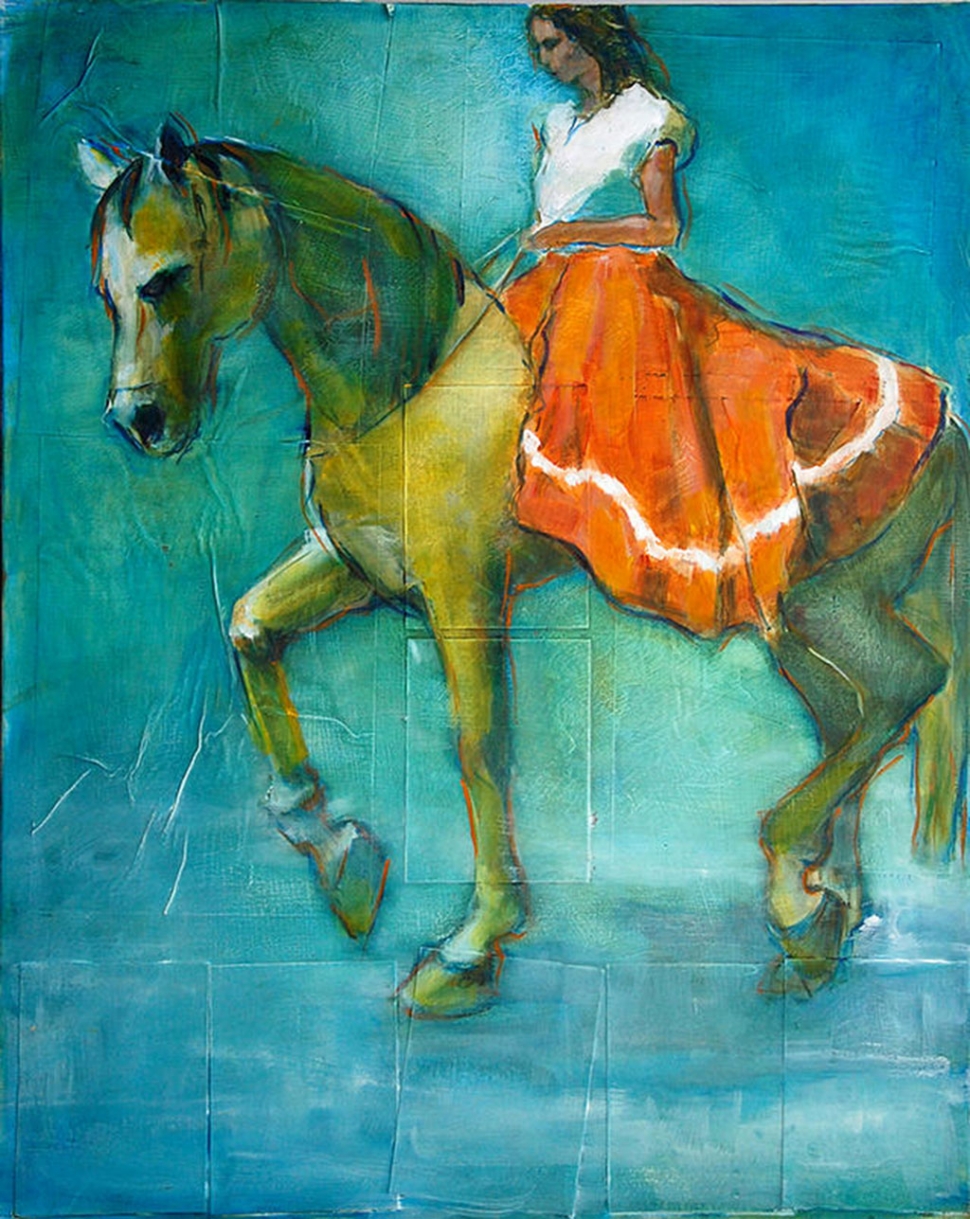 By Gazette Staff Writer — Monday, February 2nd, 2015
Mixed-media Ojai artist exhibits work at the Ag Museum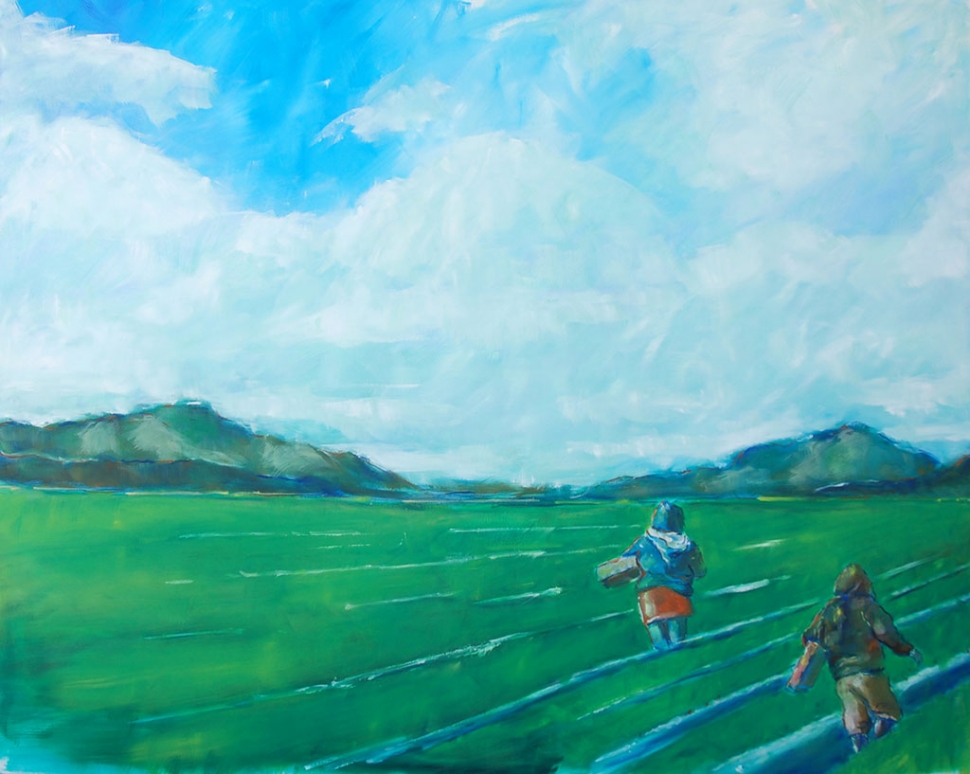 The Museum of Ventura County presents Contemporary Impressions: The Artwork of Kate Hoffman at its Agriculture Museum, opening February, 7, 2015 and remaining on view through May 31, 2015. The opening reception will be held Saturday, February 7, from 4-7 pm. Award-winning artist Kate Hoffman is familiar to many people in Ventura County for her paintings of horses and other animals, as well as for the fluid blue and green water of her seascapes.
She usually paints in oils on large surfaces, blending rich, earthy colors with outlined suggestions of shape and volume. Her images are simple and loose, and her surfaces are often rubbed to suggest the dimension of the canvas, paper and gesso underneath. This exhibition comprises 12 large works, mostly oil on canvas and many of which depict horses.
"My goal," she says, "is to create an avenue directly into the emotion of the painting, whether it's a horse, a giraffe or a tiny boat on a vast green sea."
Hoffman studied at the Art Students' League in New York and at the Instituto Bellas Artes in San Miguel de Allende, Mexico. Her work has been exhibited in galleries and museums, including the Museum of Fine Art in Santa Fe, New Mexico and The Logan House Gallery of the Beatrice Wood Foundation in Ojai. Her work can be found in many private collections, as well as the permanent collections of the Ojai Valley Inn and Rotary International U.S Headquarters in Chicago.
The Museum of Ventura County's Agriculture Museum is located at 926 Railroad Avenue, Santa Paula, California, in their historic downtown. Hours are 10 a.m.– 4 p.m. Wednesday through Sunday. Admission is $5 adults, $3 seniors, $1 children 6-17, free for children ages 5 and under, and for Museum of Ventura County members. The first Sundays of every month is free to the public. For more information, go to www.venturamuseum.org or call (805) 525-3100.