The Condor's Shadow Screens at Museum of Ventura County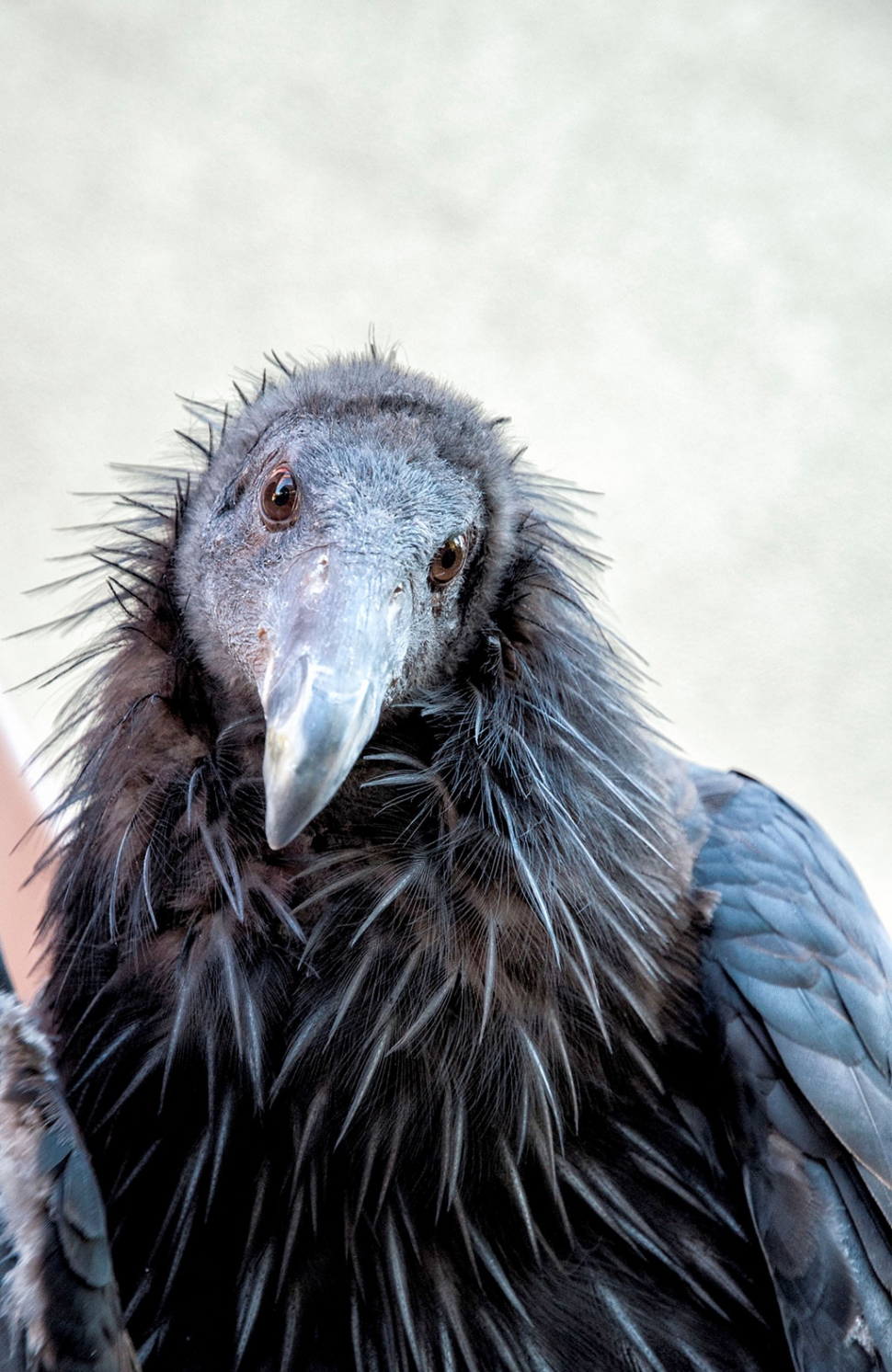 California Condor "Dolly" Photo by Myrna Cambianica
By Gazette Staff Writer — Tuesday, November 4th, 2014
Sunday, November 9, at 2 pm
Film Presentation brings attention to the plight of the California Condor
On Sunday, November 9 at 2 pm, the Museum of Ventura County will present a very special event: a screening of The Condor's Shadow, followed by a Q & A with the filmmakers and a visit from a live condor from the L.A. Zoo, Dolly. See attached photo
The Condor's Shadow profiles the ongoing challenge of bringing the iconic California condor back from the brink of extinction. With vérité footage shot in the ruggedly beautiful nesting habitat of the condor and interviews with those who have lived the story for more than thirty years, this heart-wrenching and beautiful film, set in Southern California, profiles the ongoing recovery of the California condor which early in the modern environmental movement became an important symbol of American wilderness. Get to know the people involved and the passion and hard work required to pull a species back from the brink.
The film runs 55 minutes, followed by a short question-and-answer session with the filmmaker (director and producer Jeff McLoughlin). Then, at approximately 3 pm, guests will go out to the museum to see Dolly, a California condor 'visiting' us from the Los Angeles (L.A.) Zoo, accompanied by Michael Clark, zookeeper, California Condor Recovery Program at the L.A. Zoo. Kids can take photos with Dolly and find out more about conservation and wildlife. Admission is free for adults with paid admission, kids 16 and under are admitted free of charge.
The Museum of Ventura County is located at 100 East Main Street in downtown Ventura. Hours are 11 a.m.–5 p.m. Tuesday through Sunday. Admission is $5.00 Adults (18 years & older) $3.00 Seniors (65 and older), Students & AAA members with ID, $1.00 Children (17-6 years old) Children 5 years old & younger are FREE. Paid events include free admission to the galleries, and the first Sundays of every month are free general admission for the public. For more museum information go to www.venturamuseum.org or call 805-653-0323.