CLU students to present edgy rock musical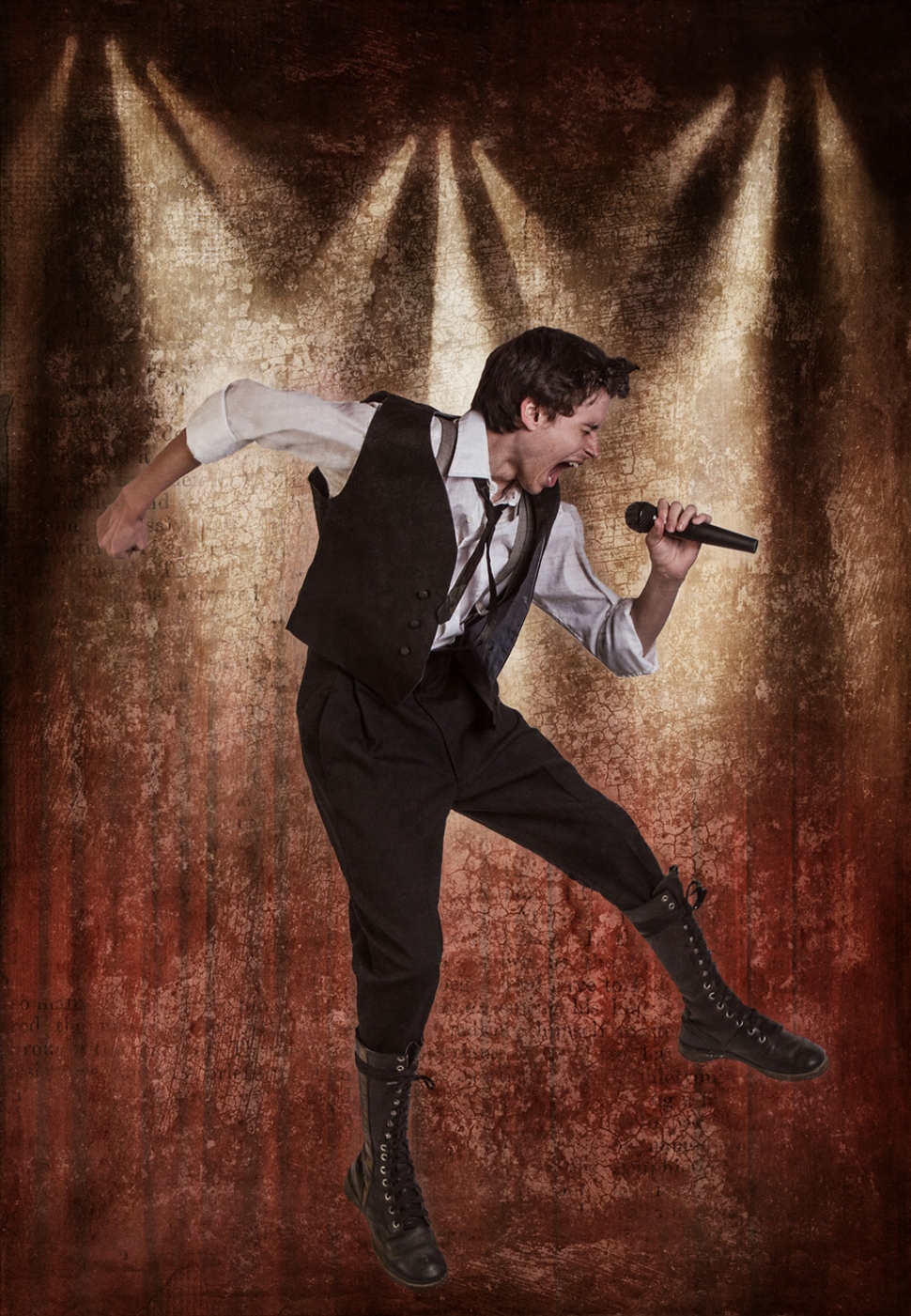 Nolan Monsibay as Moritz. Photo credit: Brian Stethem/CLU
By Gazette Staff Writer — Tuesday, April 15th, 2014
'Spring Awakening' received 8 Tony Awards in 2007
THOUSAND OAKS, CA - The California Lutheran University Music and Theatre Arts departments will present the edgy rock musical "Spring Awakening" at the Thousand Oaks Civic Arts Plaza.
The Tony Award-winning production will be performed at 7:30 p.m. Fridays and Saturdays and 2:30 p.m. Sundays from April 25 through May 4 in the Janet and Ray Scherr Forum Theatre.
"Spring Awakening," winner of eight Tony Awards including Best Musical in 2007, is based on a controversial 1891 German play. The musical portrays teen sexual awakening and deals with suicide, abortion and abuse, both sexual and physical. It is for adult audiences only due to explicit sexual situations and language.
"It is perhaps the boldest play we've done at CLU in terms of material," said director Ken Gardner. "The essential problem in it is that children are treated more like possessions than family and parents simply don't communicate or connect with them, much like the infamous 'generation gap.'"
Music is by Duncan Sheik, who won the Tony for Best Original Score, and the book and lyrics are by Steven Sater, who received the Tony for Best Book of a Musical.
Several CLU departments have contributed to the production or incorporated it into their curricula. Alan Goodwin, director of counseling services, is conducting workshops with cast and audiences. An undergraduate marketing class developed the marketing plan, a graphic design class created the poster and David Nelson, an assistant professor of history, provided historical background. A theater literature class is reading the original play and will compare it with the musical.
Three students lead a cast of 18. Brenden MacDonald, a psychology major from Simi Valley, will play the fearless, dreamy Melchior, who doesn't believe in anything. Nolan Monsibay, a music major from Burbank, will play his troubled friend, Moritz. Samantha Winters, a history major from Ventura, will play the beautiful Wendla, who has questions about her body that her mother dismisses.
Heidi Vas is vocal director and Jeff Wallach is choreographer. Eric Kinsley is accompanist and will conduct the band, which includes students and outside musicians.
CLU's accomplished Theatre Arts Department has been invited to stage its plays at the prestigious Region VIII Kennedy Center American College Theater Festival for three years in a row.
The forum is located at 2100 E. Thousand Oaks Blvd. Tickets are $25 and may be purchased at the Civic Arts Plaza Box Office at 805-449-2787. For information, call 805-493-3415.