CLU showcases best multimedia creations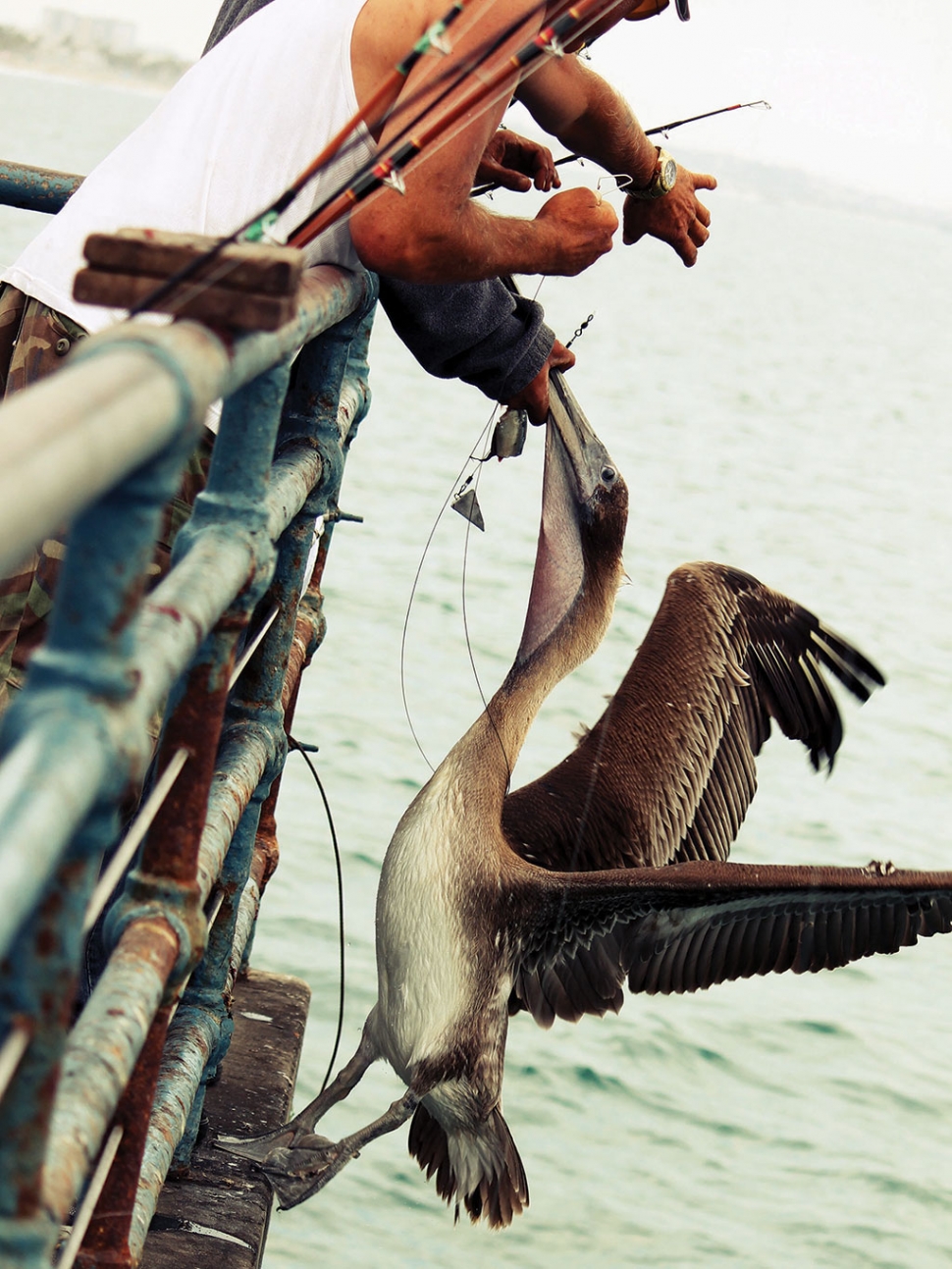 Photo from the exhibit by Maxine Nelson of Simi Valley
By Gazette Staff Writer — Monday, April 7th, 2014
Students will also share Google Glass, drone work
THOUSAND OAKS, CA - The CLUFest 2014 exhibit will showcase California Lutheran University students' best multimedia creations and experimentation with Google Glass and a camera-carrying drone hovercraft.
"Journey Through Color" will be on display from April 25 through May 17 in the Kwan Fong Gallery of Art and Culture. CLUFest recognizes the university's most talented and promising student graphic designers, photographers, illustrators, animators, digital filmmakers and computer artists.
A reception will be held from 6 to 8 p.m. Sunday, May 4. The event will feature demonstrations of student experimentation with Google Glass and a drone hovercraft with a GoPro camera attachment. CLU is a test site for Google Glass, a wearable computer similar to a pair of glasses that displays and projects images and video and communicates with the Internet through voice commands.
Additional drone and Google Glass demonstrations will be presented at 2:30 p.m. Thursday, May 1, 11:30 a.m. Tuesday, May 6, and 11 a.m. Saturday May 10.
CLUFest 2014 will also include sections on 3-D printing and infographics and a miniature theater showing student films and interactive media.
The planning committee for "Journey Through Color" includes multimedia students under the direction of faculty members Barry Burns and Tim Hengst. Project managers are Gustavo Youngberg from Sun Valley and Kevin Tanner from Santa Clarita. Design coordinators are Amanda Johnson from Van Nuys and Jennifer Charles-Funk from Las Vegas. Heather Garcia from Burbank and Taylor Guyette from Oxnard are the Web designers. Others on the production team are Jared Beeson of Palo Alto, Brandon Comer and Ottilie Yee of Phoenix, Giselle Fernandez of Oxnard, Jacob Gibson of Flagstaff, Ariz., Maxine Nelson of Simi Valley, Kayla Peralta of Murrieta, Eric Renn of Beaverton, Ore., and Austin Wollitz of San Diego.
The gallery is located in the Soiland Humanities Center at 120 Memorial Parkway on the Thousand Oaks campus. It is open to the public from 8 a.m. to 8 p.m. Monday through Saturday. Parking is available at the corner of Olsen Road and Mountclef Boulevard.
The Multimedia Department is sponsoring the free exhibit. For more information, contact Tim Hengst at 805-493-3241 or thengst@callutheran.edu.