CLU presents 'Jekyll & Hyde' musical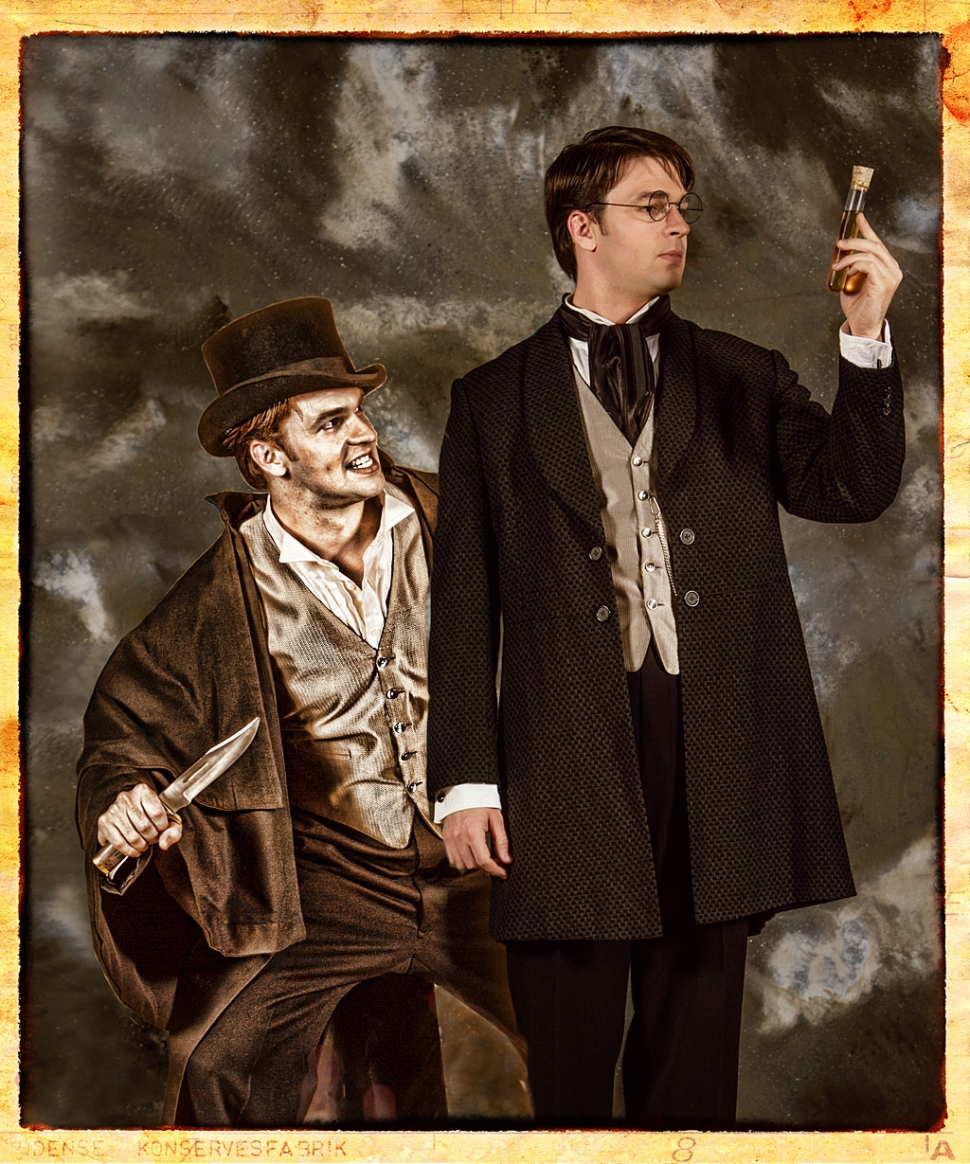 Brent Ramirez as Jekyll and Hyde
By Gazette Staff Writer — Tuesday, April 3rd, 2012
Production to be staged at Civic Arts Plaza
THOUSAND OAKS, CA - The California Lutheran University Creative Arts Division will present "Jekyll & Hyde" at the Thousand Oaks Civic Arts Plaza.
The evocative tale of the epic battle between good and evil will be performed at 7:30 p.m. Fridays and Saturdays and 2:30 p.m.Sundays from April 20 through 29 in the Janet and Ray Scherr Forum Theatre.
Senior Brent Ramirez, a former bank manager from Simi Valley who returned to school to study theatre arts, plays the title role of Jekyll/Hyde. Oak Park resident Kristi McClave, a junior psychology major who has sung with pop rock bands and performed a song on the "Legally Blonde 2" soundtrack, plays Lucy Harris, the main attraction at a disreputable nightclub.
Also starring in the production are senior theatre arts major Martha Sadie Griffin from Alexandria, Minn., as Jekyll's fiancée, Emma Carew; senior theatre arts major Jordan Skinner from Phoenix as Jekyll's lawyer and best friend, Utterson; senior music major Jeffrey Shaner from Simi Valley as Emma's father, Sir Danvers Carew; and sophomore theatre arts major Ashton Williams from Reno, Nev., as Nellie, manager of the Red Rat.
"Jekyll & Hyde" is based on Robert Louis Stevenson's classic story about a brilliant doctor whose experiments with human personality create a murderous counterpart. Convinced the cure for his father's mental illness lies in the separation of man's evil nature from his good, Dr. Henry Jekyll unwittingly unleashes his own dark side, wreaking havoc in thestreets of late 19th-century London as the savage maniacal Edward Hyde. Familiar songs in the production include "This is the Moment," "Once Upon a Dream" and "Someone Like You."
Theatre arts professor Michael J. Arndt is directing the production. Professor Daniel Geeting is music director and conductor. Angela Hicks is vocal music director and Barbara Wegher-Thompson is choreographer.
The CLU Theatre Arts Department was one of the first groups to perform at the Scherr Forum Theatre and the first to present a fully staged musical with orchestra. Since 1994, CLU has staged a production at the forum every other year.
Steve Cuden and Frank Wildhorn conceived of "Jekyll & Hyde" for the stage. Book and lyrics are by Leslie Bricusse, music is by Frank Wildhorn, orchestrations are by Kim Scharnberg and arrangements are by Jason Howland.
The forum is located at 2100 E. Thousand Oaks Blvd. Tickets are $21 and may be purchased at the Civic Arts Plaza Box Office or through Ticketmaster.