CLU hosts social justice conference
By Gazette Staff Writer — Monday, September 26th, 2011
Activities focus on finding the courage to take action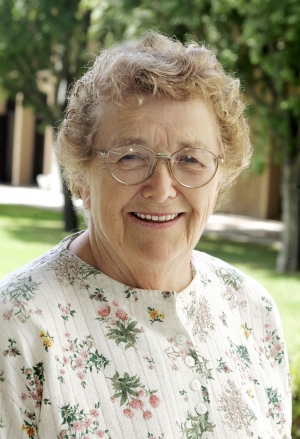 Rosemary Radford Ruether
THOUSAND OAKS, CA - California Lutheran University is hosting a series of social justice events on Friday, Oct. 7, as part of a three-day, three-county conference.
"When the Bush Stops Burning: The Courage to Act for Justice" will provide participants with opportunities to learn about the intersection of faith and social justice, meet others who share their concerns and find the courage to take action.
The CLU events will begin at 9 a.m. with a presentation by members of the CLU Poetry Slam club in Samuelson Chapel.
Rosemary Radford Ruether, a groundbreaking figure in Christian feminist theology, will present "Social Justice as Integral to the Christian Gospel" at 9:30 a.m. A distinguished scholar, teacher and activist in the Catholic Church, she is the Carpenter Emerita Professor of Feminist Theology at Pacific School of Religion and the Graduate Theological Union in Berkeley, the Georgia Harkness Emerita Professor of Applied Theology at Garrett-Evangelical Theological Seminary in Evanston, Ill., and a visiting professor of feminist theology at Claremont School of Theology. Her many books include "Sexism and God-Talk: Toward a Feminist Theology."
Joerg Rieger, the Wendland-Cook Endowed Professor of Constructive Theology in the Perkins School of Theology at Southern Methodist University, will speak at 11 a.m. on "Empire and Economics: The Difference a Faith Community Makes."
After lunch, activist theologian and writer Ched Myers of Oak View and other panelists will discuss what it means to be actively engaged in working toward justice within their communities. A biblical scholar and educator, Myers has been challenging Christians to engage in peace and justice work and radical discipleship for 30 years.
Participants can then choose from four breakout sessions featuring leaders from Bread for the World, Clergy and Laity United for Economic Justice (CLUE), the Abundant Table Farm Project and the World Hunger program of the Evangelical Lutheran Church in America (ELCA) talking about their courage to act.
The other conference activities are on Oct. 8 at St. Cross Episcopal Church in Hermosa Beach and on Oct. 9 at Claremont United Methodist Church in Claremont and Irvine United Congregational Church. CLU, Bread for the World, Church Women United, CLUE - California, ELCA World Hunger and Thrivent Financial for Lutherans are sponsoring the events.
Registration for the CLU activities is $20, with a discounted rate of $15 for seniors. To register, go to http://couragetoact.wordpress.com. For more information, contact Donna Brown in Campus Ministries at 805-493-3228 or dsbrown@callutheran.edu.