CLU exhibit explores painter's career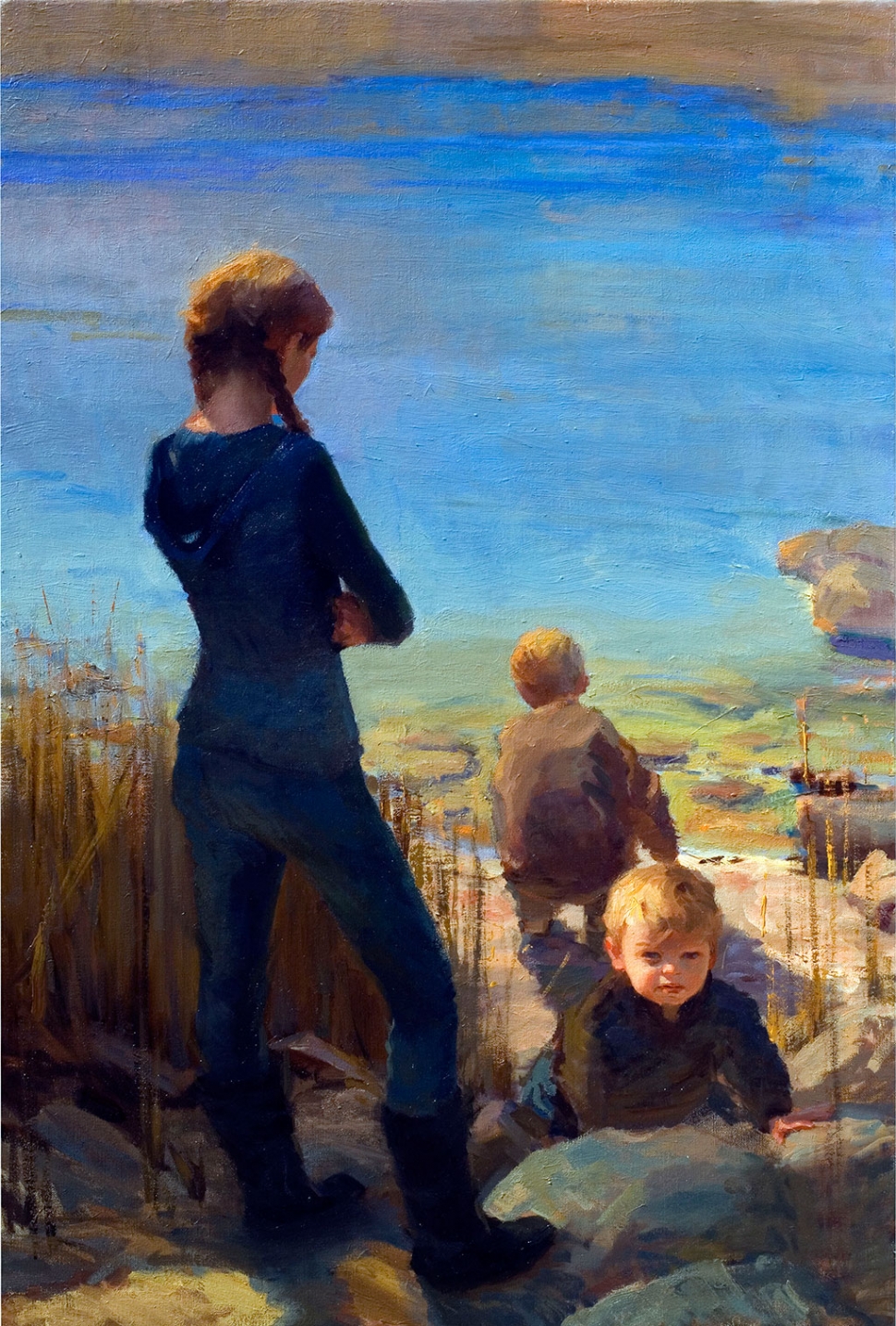 "Mother's Love II" by Tony Pro
By Gazette Staff Writer — Monday, November 11th, 2013
Family is theme for award-winning artist Tony Pro
THOUSAND OAKS, CA - An exhibit following the artistic journey of award-winning painter and instructor Tony Pro of Westlake Village will run Nov. 23 through Feb. 8 at California Lutheran University.
An opening reception will be held at 7 p.m. Saturday, Nov. 23, in the Kwan Fong Gallery of Art and Culture.
The exhibit includes Pro's work over the last decade and a few pieces by his late father.
Many of the paintings by Pro reflect his family life. Others make social statements. "Mother's Love," a painting of Pro's wife holding their first baby, received Best of Show at the 2005 Oil Painters of America Show and appeared on the cover of Southwest Art magazine later that year. Another painting called "They Know No Bounds" is a protest against paparazzi and the effect they have on children of celebrities.
Pro has returned to Western themes in his painting this year since the death of his father, Julio Pro. His father had collected art, particularly Western works, since the 1980s and took him to art shows as a child. The elder Pro started art school after 30 years as an anesthesiologist, seeking to tell the story of Native Americans and the American cowboy through his works.
"My father meant everything to me. He was my mentor, my guardian and my beacon of all that is right and just in this world. He was also the biggest supporter of my work," Pro said. "My father's passing changed my life in art forever. It set me on a new course."
Pro is a signature member of the California Art Club, a founding member of the Novorealism Movement and an honorary member of the America China Oil Painting Artists League. He is a versatile painter whose works range from quick alla prima landscapes to thoughtfully rendered large-scale works. Committed to sharing his skills with others, he is an adjunct faculty member at CLU and also demonstrates his technique throughout the country through workshops and instructional videos.
The gallery is located in the Soiland Humanities Center on the south side of Memorial Parkway on the Thousand Oaks campus. It is open from 8 a.m. to 8 p.m. Monday through Saturday. CLU's Art Department is sponsoring the free exhibit. For more information, visit callutheran.edu or call curator Michael Pearce at 805-444-7716.