CLU's wind ensembles perform favorites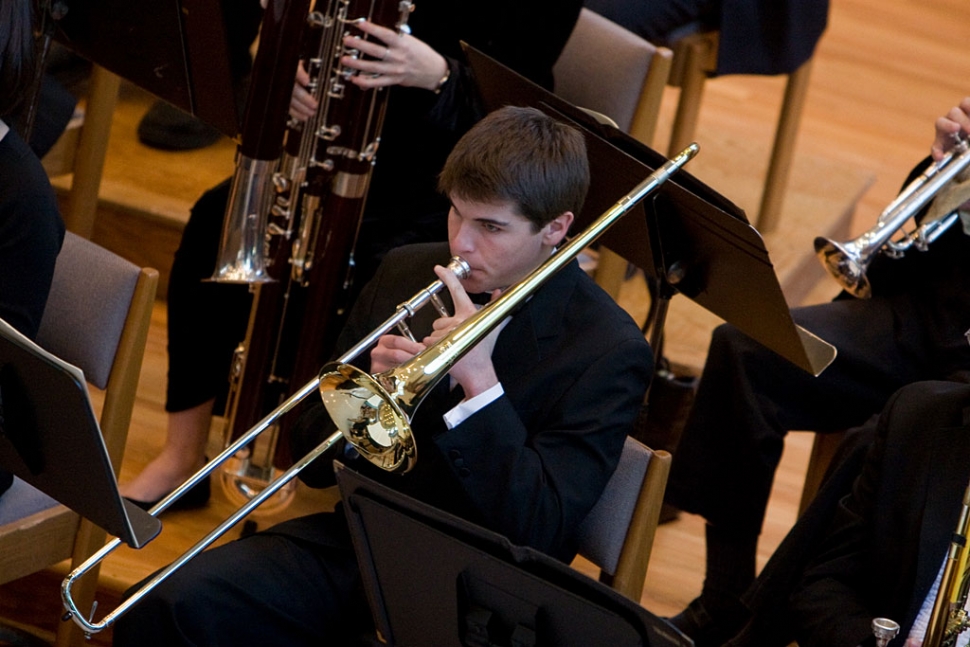 Ricky Lucchese performs
By Gazette Staff Writer — Monday, April 12th, 2010
New director of bands to conduct one piece
THOUSAND OAKS, CA - California Lutheran University's wind and jazz ensembles will perform at 8 p.m. Friday, April 30, in Samuelson Chapel.
The concert will begin with the 50-member Wind Ensemble playing favorites from its repertoire, including Peter Mennin's "Canzona" and Andrew Boysen's "Variations on a Theme of Sousa." A highlight will be the "Concertino, Opus 107" by Cécile Chaminade with flute soloist Wyndi May, a CLU senior majoring in music and flute performance.
Michael Hart, who will become CLU's director of bands in fall, will conduct the Wind Ensemble in the "Circus Bee" by Henry Fillmore. Music professor Daniel Geeting will conduct the other pieces.
CLU's Jazz Improvisation Ensemble will improvise on tunes from the American songbook with adjunct faculty member Peter Woodford directing.
The chapel is located south of Olsen Road off of Campus Road on the Thousand Oaks campus. Additional parking is available at the corner of Olsen and Mountclef Boulevard.
Donations will be accepted for the "Wind Ensembles Play Favorites" concert. For more information, call the Music Department at (805) 493-3306 or visit http://www.callutheran.edu/music.