CI Choir invites community and campus to audition for fall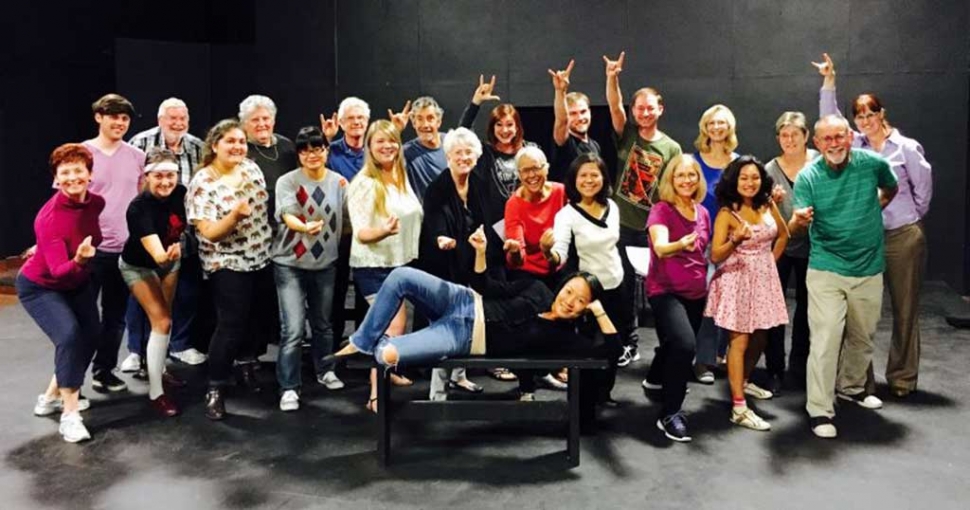 By Anonymous — Thursday, August 11th, 2016
Experienced singers are invited to audition for the CSU Channel Islands (CI) Choir, a blend of campus and community singers who will rehearse for and perform December concerts called "Bach to Africa."
Auditions will be held by appointment Aug. 18 through 21. To make an appointment, email the choir's conductor, KuanFen Liu at downbeatplus@gmail.com no later than Aug. 15.
"We are always looking for good tenors, baritones and basses, but we are also in need of experienced female singers," Liu said.
The choir holds multiple concerts in early December and in May. The winter concerts, "Bach to Africa," is a journey from the cathedrals of Europe to the plains of Africa through music.
The winter concerts will open with J. S. Bach's Motet Singet dem Herrn ein neues Lied BWV 225, a piece written probably around 1727 for a double chorus, with a string quartet, two oboes and two bassoons doubling the voices.
"The choir is going to be divided into two choirs," Liu said. "The choirs will be responding to each other in singing. This will be the first time we will be taking up such challenge."
There will be winter and holiday favorites. The "Africa" part of the performance, which consists of selections performed with CI's African Drumming class, a new course added in spring of 2016 through the University's Performing Arts program.
"Just as most African music is performed in Africa, we also will be doing some improvisation and our own arrangements of these traditional African musical pieces. We are very excited to invite CI's faculty and students from the Improvisation and African Drumming classes." Liu said.
The choir consists of roughly 60 to 65 singers ages 18 and up. They are CI faculty, staff and students, as well as members of the community.
Offered as part of the University Performing Arts program, the choir is a weekly class that meets every Monday evening from 7 to 9:30 p.m. in Malibu Hall 140. The first rehearsal of the fall semester takes place Monday, Aug. 29.
Each semester, the curriculum covers a wide range of musical genres from the medieval period to the present. The choir members have the chance to perform throughout Ventura County and on campus.
About California State University Channel Islands
CSU Channel Islands (CI) is the only four-year, public university in Ventura County and is known for its interdisciplinary, multicultural and international perspectives, and its emphasis on experiential and service learning. CI's strong academic programs focus on business, sciences, liberal studies, teaching credentials, and innovative master's degrees. Students benefit from individual attention, up-to-date technology, and classroom instruction augmented by outstanding faculty research. CI has been designated by the U.S. Department of Education as a Hispanic-Serving Institution and is committed to serving students of all backgrounds from the region and beyond. Connect with and learn more about CI by visiting CI's Social Media.